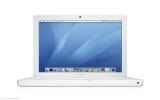 Apple is planning to cut prices on its iMac and MacBook lines "according to people who've proven extremely reliable in predicting Apple's future business directions," AppleInsider reports. The real juice from the report though is that the move isn't a response to Microsoft's recent advertising blitz, but more to combat the growth of netbooks.
Apple's COO Tim Cook recently described the netbook in its current form as "junky", the same sources for the report maintain that Apple has no plans to cater for the netbook market as it exists today.
This would be seen as interim solution until Apple is ready to introduce its own take of what a netbook should be. This is a project that is taking longer to complete than anticipated says the report. So it looks like we may be waiting a bit longer for that rumoured 10-inch Apple tablet.