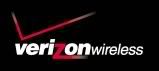 Verizon is set to launch its first foray into subsidised netbooks this week, with the launch of the HP Mini 1000 netbook on May 17. This much we already knew, but it now looks that Engadget has some firm indication on pricing, if some leaked screenshots are anything to go by.
For a two-year contract you are looking at an upfront cost of $199.99 (including a $50 rebate) whilst a one year contract will set you back $100 more at $299.99. The screenshots also confirms the launch date as Sunday May 17th. Many telecom operators seem to do very well out of subsidised netbooks, but personally I think it's better value for money to use a USB or ExpressCard modem.
The specs of the HP Mini 1151NR are also confirmed but are no different to what we already listed. The model is a fairly standard in terms of specs. It has a 10.1-inch (1024 x 576) display and is powered by a 1.6GHz Atom N270 CPU, 1GB RAM and 80GB hard drive. It comes with a 3-cell battery and weighs 1.1kg (2.45lbs). The 1151NR will be sold across all channels. You can find the screengrabs after the jump.