A few days back we came across evidence from the Asus support pages that the company was planning to launch a little brother to its 1008HA Seashell netbook. Well this has now been officially confirmed by Asus France who has presented some official specifications, press photos, pricing and launch details for two new Seashell models, the Eee PC 1005HA-M and Eee PC 1005HA-H.
The two new netbooks will be marketed under the Seashell brand and be cheaper than the 1008HA Seashell which launches in the UK today. According to Blogeee, the Eee PC 1008HA will see its French launch exclusively through the Fnac retail chain for €399 in June. Both the Eee PC 1005HA-M and 1005HA-H will launch in July with a price point of €299 and €349 respectively. We'll try to firm down UK pricing and release dates as soon as possible.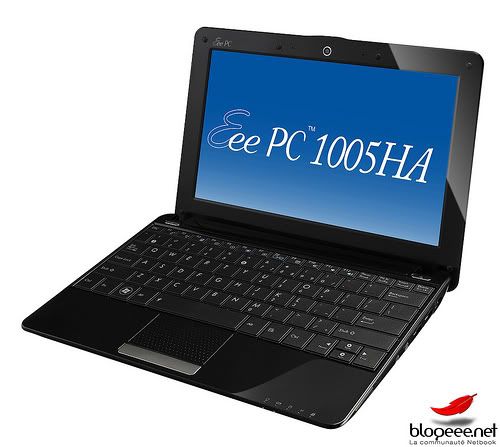 Looking at the price points above it seems that Asus could be onto a winner with the Eee PC 1005HA-M. It maintains the sleek looks of the 1008HA Seashell and exhibits only a few compromises but has a much better battery life. It comes with a 10-inch (1024 x 600) LED backlit display powered by a 1.6GHz N270 Atom CPU, 1GB RAM and a 160GB HDD. Other features will include Wi-Fi (including draft-N), 1.3MP webcam, card reader, three USB ports and an array microphone.
Importantly, the 1005HA-M will come with a removable 6-cell (2200mAh) battery that should last for around 8 hours according to Asus. It will be 26.2cm wide, 17.8cm deep with the thickness ranging from 2.65cm to 3.55cm. So for a price-point that sits €100 cheaper than the 1008HA Seashell, the 10005HA-M offers a removable battery with longer lasting life, an extra USB port but is heavier, thicker and comes with a slightly slower CPU (the 1008HA uses a 1.66GHz N280 CPU) and no Bluetooth. However, given the significantly lower cost, I believe that's a trade-off many will make.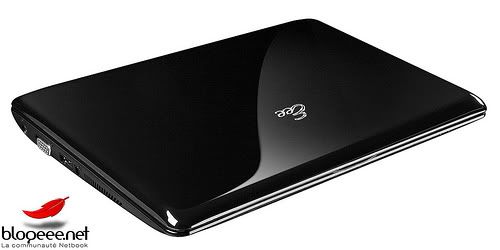 The Eee PC 1005HA-H costs €349 and will be similar to the 1008HA in most regards. It will have a 10-inch (1024 x 600) LED backlit display, use the 1.66GHz N280 CPU and have 1GB RAM and a 160GB HDD. It will also include Wi-Fi (draft-N), Bluetooth, a 1.3MP webcam, digital array mic, three USB ports. It mainly differs from the 1008HA Seashell by having that extra USB port, a removable 6- cell (2800mAh) battery that Asus claims will last for 10 hours. The removable battery means that it will weigh 1.4kg compared to 1.1kg for the 1008HA. The dimensions are the same as for the 1005HA-M, coming at around 1cm thicker than the 1008HA Seashell.