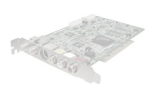 The option to purchase an integrated digital TV Tuner for the Dell Mini 10 netbook is now available on the Dell US site. The tuner was expected to be released in the summer, however Dell looks to have had a change of heart. It has also come in cheaper than expected at $20, rather than the $50 first suggested. This option does not exist on the Dell Mini 10v.
The built-in tuner will receive over-the-air ATSC live digital TV signals and should pick up most of the local TV stations digital broadcasts. To clear a misconception, to catch a broadcast signal you will need to be still in one place, therefore you can't watch TV whilst you're on the move (for now anyway). Picking this option will delay your order by 7 days according to Dell.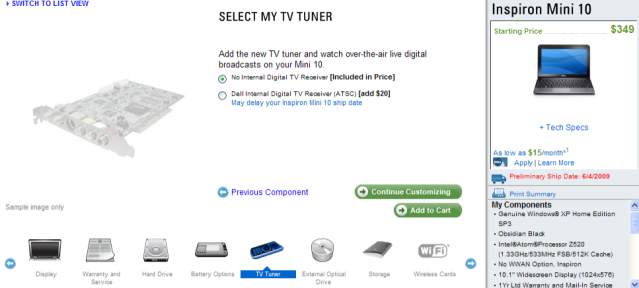 Dell also has a new colour option, the seventh in total, called Passion Purple which will set you back $40. However, this only seems to be available on the Mini 10v right now. The Cherry Red Minis are also now part of the (PRODUCT) RED portfolio, which means that Dell will contribute $5 to help eliminate AIDS in Africa for every Cherry Mini sold.
Having a look at the Dell site, it seems that they are also including a 2GB USB key with the Spider-man movie preloaded when buying a Dell Mini netbook for a limited time only. Not a bad deal, you can always delete the movie if you need the space!