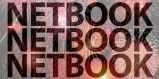 Psion has announced that it has reached an "amicable agreement" with Intel regarding the trademark dispute surrounding the 'netbook' term. What this means is that Psion will now voluntarily withdrawn all of its trademark registrations for 'Netbook'.
Psion had trademarked the term back in 2003, but no longer made products under the "netbook" name. However, when the mini-notebooks started getting popular Psion made new claims on the name. "Psion has agreed to waive all its rights against third parties in respect of past, current or future use of the 'Netbook' term," read the statement.
The case escalated to the point of Psion claiming $1.2 billion in damages suffered as a result of infringement on its netbook trademark. Psion was one of the first manufacturers to make micro-sized laptops – back in 1999 its Psion 7 used an EPOC operating system, an early version of the Symbian OS found in mobile phones of today.