June 10, 2009 at 10:54 pm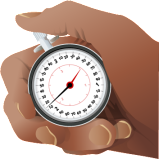 The developers behind the Ubuntu Linux distribution have some ambitious targets for its 10.04 release penned in for 2010. It aims to drastically reduce the boot times from 25 seconds, as observed in the current 9.04 version, to just 10 seconds for 10.04.
Ubuntu 9.04 and in particular Ubuntu Netbook Remix 9.04, already saw a considerable improvement in boot times. Boot time decreased from 65 seconds in version 8.10 to only 25 seconds in 9.04. This is expected to be improved further for the next release, Ubuntu 9.10 which is codenamed Karmic Koala. Ubuntu 10.04 will follow the release of version Karmic.
"10 [seconds] is a good number, especially for a generic, hardware agnostic, non-stripped down Linux distribution. From that starting point, development teams will be able to customise and tailor Ubuntu for specific hardware—and the OEM team will be able to produce custom Remixes of Ubuntu that boot even faster," said developer Scott James Remnant. "I think it likely that we'll match Moblin's 5 [second] benchmark on similar hardware, with a device-tailored Moblin-based remix of Ubuntu."
They are using a Dell Mini 9 netbook as a benchmark for this 10-second target, which bodes well for the netbook versions, even though that particular model is EOL now. Even better news is that Remnant believes that netbook hardware-specific versions of Ubuntu may lead to even faster boot times than 10 seconds.
Via Ars Technica.