June 20, 2009 at 10:55 am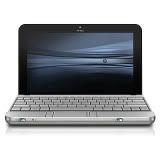 The very popular HP Mini 2140, which is targeted for business users, appears to have been discontinued from the HP Store. Apparently the HD model was available to order yesterday for $449 as a smart offer, before disappearing from the site altogether. The only model available to purchase is the HP Mini 1101, which is the business version of HP's new Mini 110 netbooks.
The Mini 110 ended up replacing the Mini 1000 series of netbooks (which are now discontinued), so it could be conceivable that the Mini 1101 has replaced the Mini 2140. However, the Mini 2140 came with an aluminium shell, rather than the plastics seen in the Mini 1101, so I'd be surprised if there was no kind of refresh due soon. Back in January, it was rumoured that a HP Mini 2150 was due in June with built-in 3G module.
Thanks Steffen!