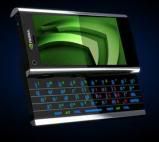 Nvidia will launch its own Tegra-powered smartbook by the end of the year according to Pocket Lint. Whilst details are scant, the model is expected to launch around "Black Friday" and cost around the $200 mark. Black Friday is normally one of the busiest shopping periods of the year and is the time that Americans start their Christmas shopping.
The technical specifications have yet to be finalised. Nvidia is expecting mobile phone operators to offer the smartbook on a two-year contract for no upfront cost. This particular device is likely to be just one of a number of smartbooks to launch by the time the year is out.
Update: Nvidia has denied plans to sell its own branded smartbooks according to Wired.