August 20, 2009 at 4:05 pm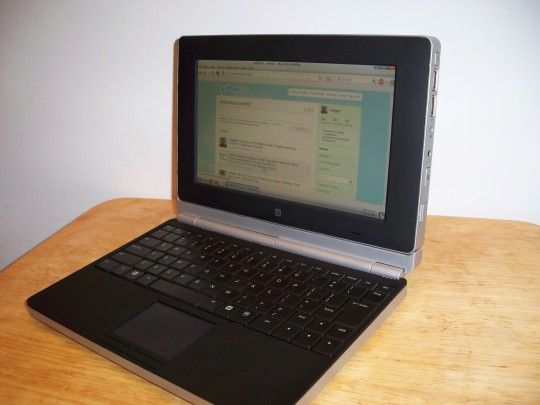 The Linux-based Touch Book device from Always Innovating has started to land in the hands of customers. First impressions appear to be mixed with some criticism over the way the Touch Book is balanced when in its keyboard dock. The display's weight seems to tip the whole unit over easily.
"It can't go past more than a few degrees and it goes over when connected to keyboard," said twitter user Stephen Feger. Contents seem minimal too. " This is too funny. There's no manual, nothing. TouchBook (TB), stylus, AC adapter and some magnet. Little odd honestly," Feger said.
Another site has some full unboxing pictures that show the Touch Book can be placed quite comfortably on a fridge, thanks to some powerful magnets.
Via JKKMobile.