September 14, 2009 at 11:31 pm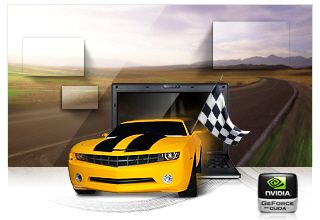 The Samsung N510 is already on sale in a few places including Italy, Germany and Hong Kong. It is expected to go on sale in the UK very shortly, with a number of UK e-tailers opening up pre-orders but no one actually shipping right now.
To gear up for the launch, Samsung has unveiled the official product page for the N510 netbook, which includes an official spec list. The interesting part is that it does look like the UK will get slightly beefier specs compared to mainland Europe. The N510 UK SKU will get the N280 Atom (Europe gets N270) and we believe that the 6-cell battery will be rated at 5900mAH, compared to 5200mAh for Europe.
Also, now that the N510 is already out in Europe, some users have been busy putting the ION-powered netbook through its paces. One such person is Fungus-T, who has ran a number of video tests (including gaming & HD video) to show off what it can do. Check out a selection of videos after the break.
Via NetbookNews.de.