October 3, 2009 at 12:10 pm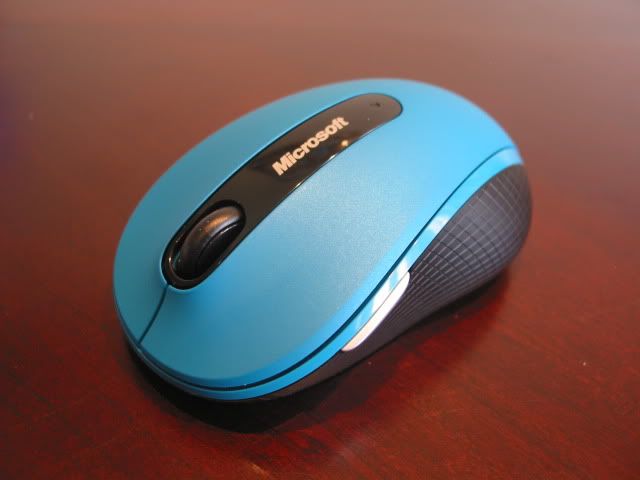 Whilst touchpads do an acceptable job of navigating around a netbook/laptop, there's no substitute for a mouse for pinpoint accuracy. There are a number of good mice to cater for those on the move, however there are not too many that use new mouse technology such as Microsoft BlueTrack or Logitech's Darkfield laser tracking tech.
These new technologies have been developed to allow you to use on the mouse on pretty much any surface, whether that be an airport bench to your living-room carpet. This is quite an attractive feature for portable mice as you no longer need to carry a mouse mat with you whilst travelling. Even in limited spaces, your lap could work with these new mice. We give you an overview of one of the latest portable mice using Microsoft Bluetrack called the Wireless Mobile Mouse 4000.
Microsoft's BlueTrack technology can be used on almost any surface apart from glass. Logitech's new Darkfield mice go one step further and allow it to be used on glass too. However, the portable Darkfield mouse, the Logitech Anywhere Mouse MX costs around the £70 mark, which is nearly three times the cost of the Wireless Mobile Mouse 4000 that costs £25.
The Wireless Mobile Mouse 4000 comes with a nano transceiver, claimed 10-month battery life and a 3-year warranty. The nano transceiver is small enough to leave attached to your netbook/laptop. It is compatible with Windows 7 along with the other major Windows operating systems along with the Mac too. The mouse itself weighs less than a 100g, including the single AA battery. We've found it to be a good performer for the price and it has lived up to the claims of working on pretty much any surface (bar glass). If you're on the move on a lot, than the Wireless Mobile Mouse 4000 should be on your short-list. Check out a gallery of pictures below.