October 6, 2009 at 7:58 pm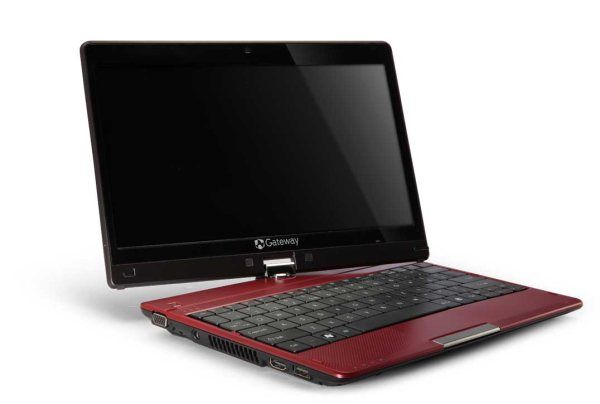 It looks like that Gateway may be prepping its own answer to some of the convertible netbooks we've seen recently including the Gigabyte T1028 and Asus Eee PC T91. The Gateway EC18T is an 11.6-inch convertible tablet that will run Windows 7 Basic or Home Premium.
A tipster has leaked quite a few official-looking photos of this new device to Engadget. Other specifications that the EC18T is rumoured to have includes an Intel Core 2 Duo processor, up to 4GB of DDR3 SDRAM and the Intel GS45 Express graphics chipset.
Other things revealed by the pictures include what looks like a HDMI port and a stylus holder built into the screen bevel rather than the chassis. There are no details on availability or pricing right now, but hopefully more news is around the corner. Check out some more pictures after the break.