October 29, 2009 at 9:46 pm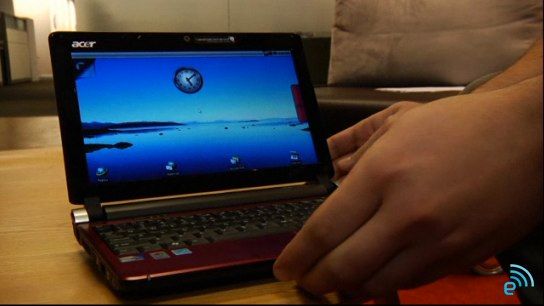 Acer's dual-booting Android/Windows Aspire One AOD250 netbook certainly has garnered lots of headlines since its announcement. However the practicalities of such a device may not be so positive. Engadget has posted its initial impressions of AOD250 and it's not pretty reading.
They couldn't get the Gmail app to install onto the desktop, which was a major flaw in their eyes. You get Google Talk and Calendar apps but that doesn't compensate for Gmail. They also had Wi-Fi & Ethernet connection problems too. They went as far to say that the Android part was "useless" and that the "best thing you can do with this is to boot it to XP". Ouch. Check out the video after the break.