November 10, 2009 at 4:39 pm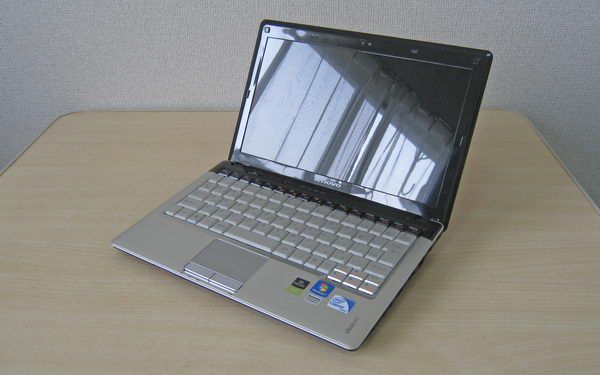 Peter over at Netbooked has put the Lenovo Ideapad U150 ultra-thin through its paces and it seems to be well regarded. The build quality is a step above most netbooks, the keyboard is very comfortable to use, it plays HD Youtube videos and even has a reasonable 5-hour battery life.
Other positives included good audio quality and one of the best touchpads he's used. There were a few annoyances however, including the placement of Ctrl and Fn keys (a staple of most Lenovo laptops), the 6-cell battery protrudes and it was a little noisy. Check out the key review points after the break.
Key review points of the Lenovo Ideapad U150:
The U150 build quality feels solid all over. The lid & palm rest areas have a nice textured pattern that adds to the premium feeling. This also brings another benefit, no fingerprint marks!
The 11.6-inch (1366 x 768) display is bright and folds back to 135 degrees. The bezel is glossy and picks up fingerprints.
The keyboard gives good feedback and one of the favourite used for a while. This is despite the Ctrl & Fn keys being swapped. There is a tiny bit of keyboard flex.
The multi-gesture touchpad feels the nicest that Peter has used. The mouse buttons are soft to the touch. The multi-touch gestures were slightly unresponsive though. Also, touchpad movement was jerky.
The Intel Celeron SU2300 processor (1.2GHz) handles HD YouTube video very well.
The sound quality from the speakers is very good but slightly lacking in bass. Volume should be loud enough for a small room.
Judging from the battery tests, you should expect between 4 hours and 30 minutes to 5 hours of usage out of the U150.
Access panels on the bottom give easy access to the RAM, HDD and two Mini PCI-E slots (one is used for Wi-Fi).