November 11, 2009 at 11:22 am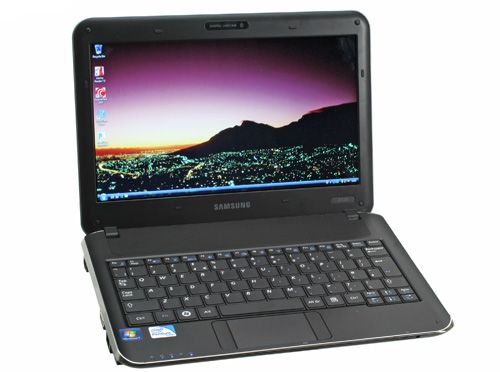 The 11.6-inch Samsung X120 CULV ultra-thin has now seen its first reviews. Despite a short 2.5-hour battery life, Cnet UK claimed it was their favourite 11.6" ultra-thin released so far. The liked its portability, nice screen and comfortable keyboard.
TrustedReviews also reviewed the Samsung X120 and found that it was let down by poor battery life, this is despite being well-designed and having good performance. The mouse buttons are placed on either side of the touchpad that is another minor annoyance.
Other points included the display's hinges that had a slight wobble. The X120 could handle 720p video without problems, but struggled with 1080p content.
The Samsung X120 is powered by a dual-core 1.3GHz SU4100 ULV processor, GS45 chipset and 4500MD graphics. It ships with 2GB RAM and a 250GB SATA HDD. Other features include HDMI, Wi-Fi (Draft-N), three USB ports. It will ship with a 4-cell battery and measures just 25.4mm in thickness. The X120 weighs 1.36kg.