November 19, 2009 at 9:00 pm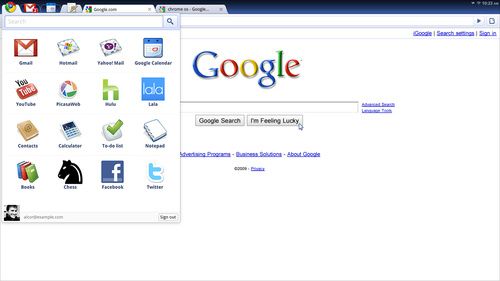 Google has come clean on its Chrome OS project today and open-sourced the OS. The "Chromium OS" project provides free code and will be open for contributions for the next year. Google is aiming for Chrome OS to be released to the public this time next year.
However, what exactly is Chrome OS? To that end, Google has produced a number of short videos to educate the public on how its new OS differs from the rest. As we already know, the entire experience is web-based, including all applications. This means fewer security risks and no messing around with installing or uninstalling apps.
Google is also promising that it will run very fast. It aims for you to be able to load in about 7 seconds on a netbook with an Atom processor. From here, Google expects you to be able to be online with all web apps launched in another 2 seconds. To achieve this, Google is removing all unnecessary processes and trying to run everything possible in parallel. They are even going as far as recommending 'reference hardware components' to create the fastest Chrome OS experience. Could this mean we end up with 'Chrome OS Compatible' netbooks in the future? Check out a bunch of videos explaining different facets of the Chrome OS below.