December 1, 2009 at 10:18 pm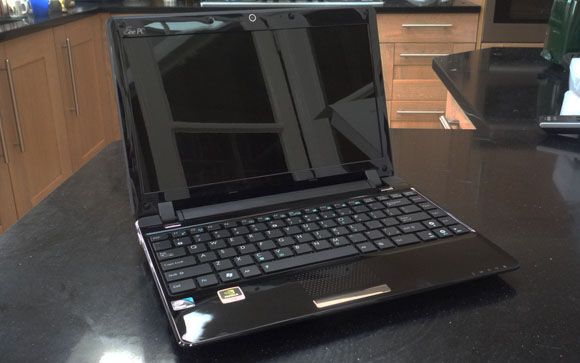 Whilst we are waiting for the 12.1-inch ION-breathing Asus Eee PC 1201N to hit UK shores in mid-January, the guys over at ElectricPig have already managed to unbox a unit. As part of the Seashell range, it's no surprise that it looks very similar to the 11.6" 1101HA and 10.1" 1005HA netbooks.
This includes a dimpled touchpad and clam shell design. This particular model comes with a chiclet keyboard though, rather than the flat keys seen in the rest of the Seashell range. The model is due to retail for £399 and will come with a dual-core 1.6GHz Atom 330 processor along with the Nvidia ION chipset.