December 9, 2009 at 8:38 pm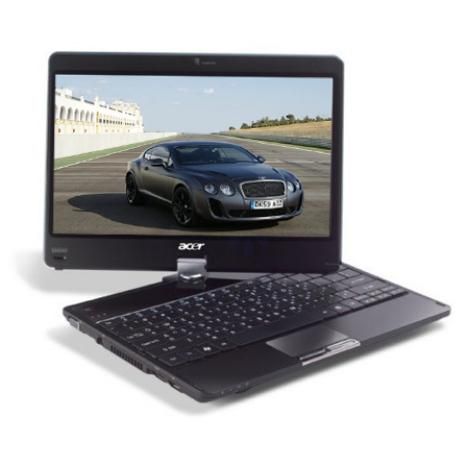 The 11.6-inch Acer Aspire 1820PTZ convertible tablet is finally up for pre-order from a number of UK retailers. There seems to be some discrepancy on release date, but most retailers agree it won't launch this side of Christmas.
Play.com has the device (1820PTZ – 413G16N) listed for £529.99 and launching on the 25th January 2010. OYYY is a bit more optimistic, listing it for £568.89 albeit with an earlier 11th January release date.
The 1820PTZ seems to be identical to the 1820PT but only sports an 'Intel Dual Core' processor as opposed to the 'Intel Core 2 Duo' seen on the 1820PT. It comes with a 11.6" multi-touch display and 8-hr battery life. It will be powered by a 1.3GHz SU4100 Intel processor and comes with 3GB RAM, a 160GB HDD and 64-bit Windows 7 Professional.