December 18, 2009 at 11:40 am
The Asus Eee PC 1201N netbook always had the building blocks to be a raring success. It combines the much sought after Nvidia ION chipset with a dual-core 1.6GHz Atom 330 processor. This is the first time we have seen such a combination from one of the big netbook manufacturers and judging by HotHardware's review, Asus is onto a winner.
The dual-core CPU was quick in their benchmarks and the inclusion of Nvidia ION meant that the ability to play even recent games was possible. Under their real world battery testing, the battery lasted for 3 hours and 23 minutes. This is obviously lower than the claimed 5-hour battery life but it was achieved with 50 percent brightness, Wi-Fi & Bluetooth switched on.
The 12.1-inch display was spacious and the 1201N comes fully equipped including HDMI-out, Windows 7 Home Premium and three USB ports. In operation, the 1201N stays cool throughout. Of course, there are some points that detract from the overall experience. This includes a sluggish and noisy 5400RPM hard drive, a glossy lid that is a fingerprint magnet and a "lackluster" touchpad.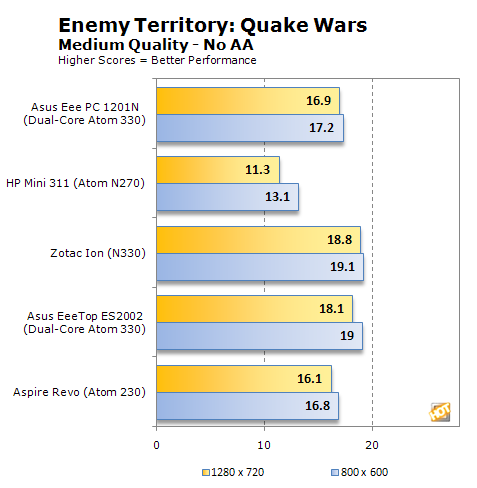 Older games could be played at a reasonable frame rate as long as the resolution and settings were toned down. Both 720p and 1080p video content also played back without stutter. The dual-core CPU even allowed for multi-tasking during playback. The full review includes a number of different CPU and gaming benchmarks that compares the Asus Eee PC 1201N to other models including the HP Mini 311 and Acer Aspire Revo.
Overall, HotHardware were very impressed and gave the 1201N an Editor's Choice award. They say it is worth the investment over lower-specced models and is the model to get this Christmas. They also say that it strikes a "perfect balance of speed, battery life and size." Combine this with top-notch build quality and you have a netbook that is likely to be a big hit for Asus.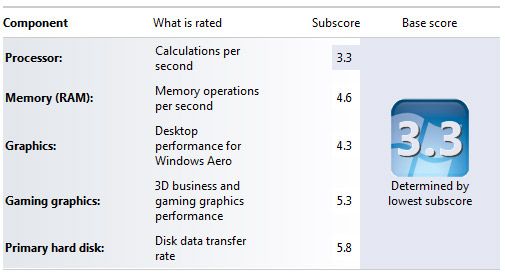 Update: Two more reviews have since popped up that are worth checking out. One from Engadget and the other from Notebook Review.
Update 2: Laptop Mag also have published their review, awarding the 1201N four stars.