December 22, 2009 at 9:44 am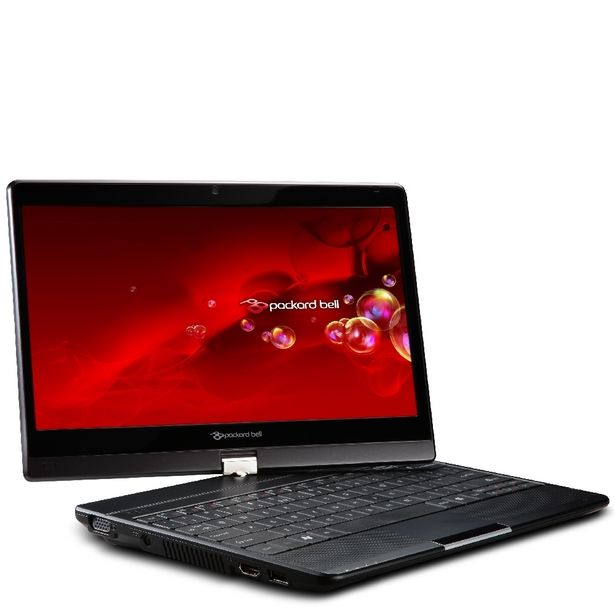 Packard Bell's 11.6-inch convertible tablet, the EasyNote Butterfly Touch Edition, has been formally announced for the UK market. This model appears to the same as Acer's 1420P / 1820PT / 1820PTZ models offering an 11.6" multi-touch (1366 x 768) display in a convertible tablet form factor.
The Butterfly Touch will be powered by a 1.6GHz Intel Core 2 Duo SU9400 processor and Intel GMA 4500MHD graphics. It will support up to 4GB RAM, 640GB HDD and will be running Windows 7 Home Premium. Other features include a HDMI port, Wi-Fi, 5-in-1 card reader, webcam and optional 3G & Bluetooth. The 6-cell battery should last for around eight hours. All of this is wrapped up in a package weighing around 1.6kg.
The Packard Bell EasyNote Butterfly Touch Edition will launch in February 2010 in the UK with prices starting at £499. It will be available in two colours, Cherry Red and Nightsky Black.