January 3, 2010 at 12:46 pm
We have been informed that Lenovo is indeed set to announce the Ideapad S10-3t and S10-3 netbooks at CES next week. That's not too surprising given the leaks we have already seen, but we also have in our possession first details on technical specifications, pricing and availability.
Lenovo's third generation of netbooks will be headlined by the Ideapad S10-3t. This convertible tablet/netbook will boast a 10.1-inch multitouch capacitive display. As with other convertible tablets, the display can swivel by 180 degrees to form a touch tablet. Lenovo claims it is built with its NaturalTouch fingertip touch screen technology, versus pressure touch technology. But surely this is how all capacitive displays work? The picture below is the first of the Ideapad S10-3t.
The Ideapad S10-3 netbook, a refresh of the S10-2, will be similar to the S10-3t but without the touch screen. Both models will support various configuration options with the most expensive SKUs consisting of the 1.83GHz N470 Pineview Atom, GMA 3150 graphics, 2GB RAM and a 320GB HDD. Other features include Windows 7, three USB ports, webcam and VGA port
The Ideapad S10-3 series will incorporate DirectShare allowing easy synchronisation of files with another laptop without having to connect to the internet. The latest Quick Start 2.0 instant-on OS will also be installed. Other software installed includes Maplife1 mapping software, VeriFace face recognition and Active Protection System to protect the HDD from shocks and bumps.
Both netbooks will be available from the beginning of January. The Ideapad S10-3 will come with a suggested retail price starting at $349.99, whilst the S10-3t will start from $499.99.
Update: Both netbooks have now been officially announced. We've included the full specs of both below along with some press shots.
Lenovo Ideapad S10-3t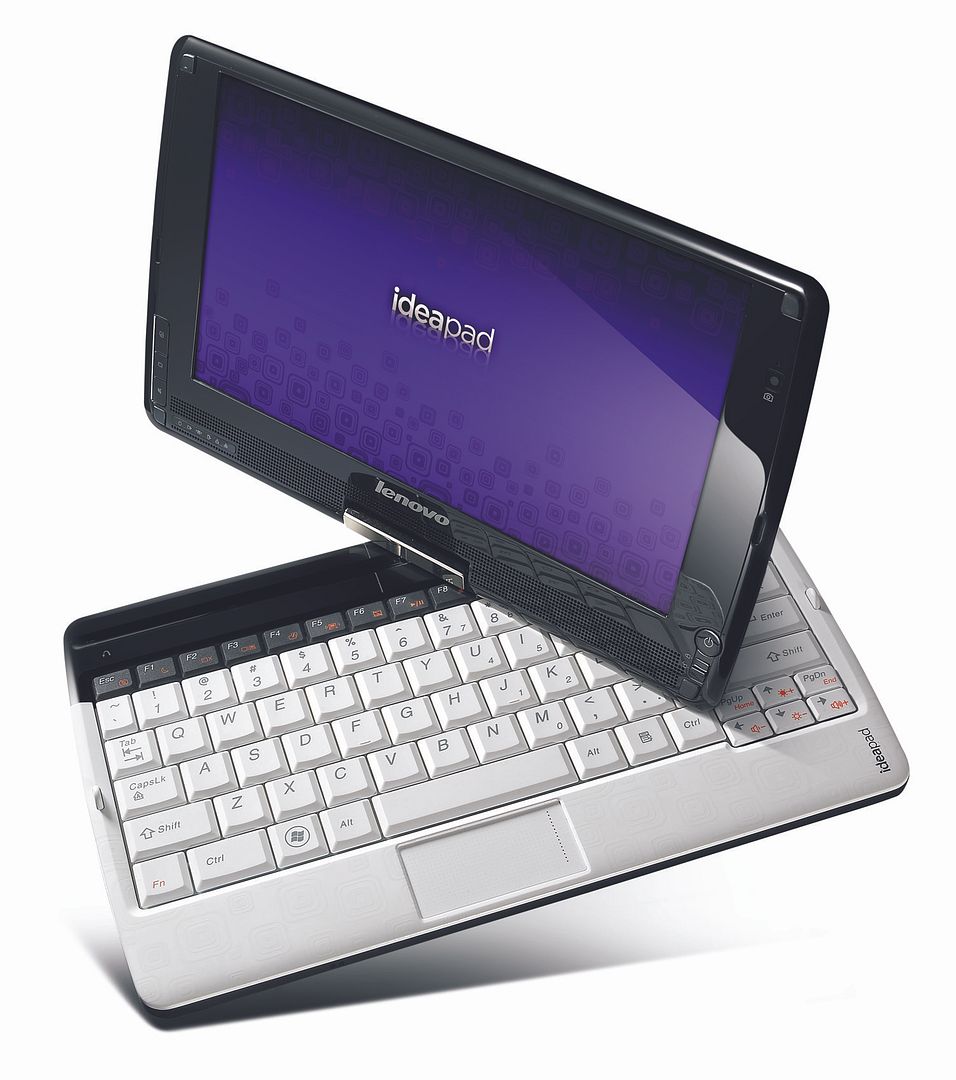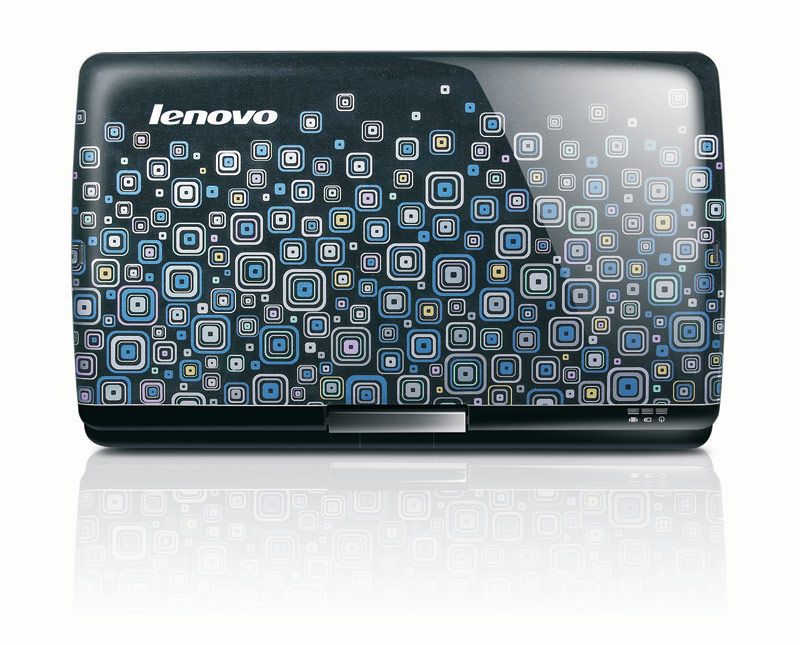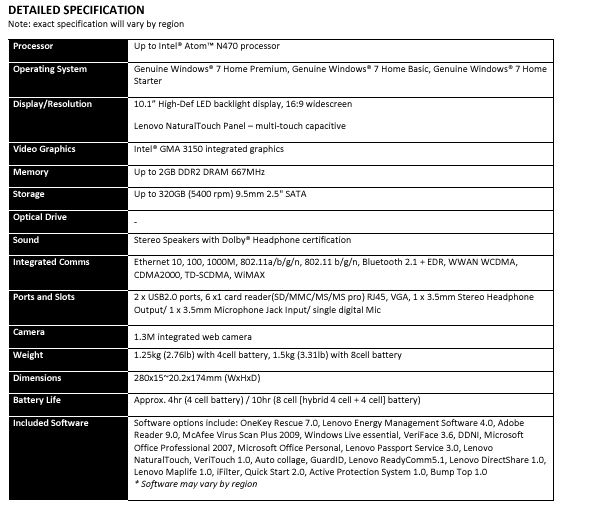 Lenovo Ideapad S10-3