January 4, 2010 at 8:34 am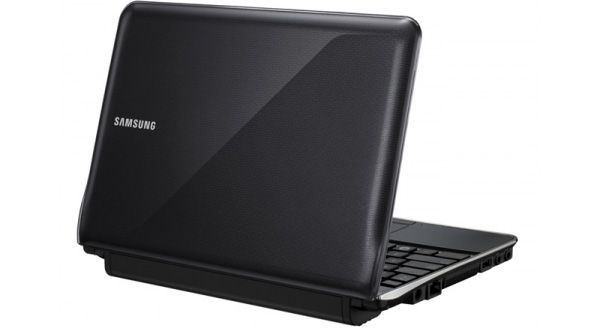 Samsung has officially confirmed its Intel Pine Trail netbook line-up. It will launch four new netbooks under the model names N210, N220, N150 and NB30. Whilst detailed specifications and pricing is still not available, Samsung says that all four models will be available across all territories in early January.
The netbooks will feature a 10.1-inch LED anti-reflective display powered by a 1.66GHz N450 Pineview Atom processor. The designs of the new netbooks don't look radically different from what we're accustomed to. They all sport a scratch-resistant lid and webcam.
One of the main differences across the different models is battery life. Leading the pack are the Samsung N210 and N220 devices with a 12 hour battery life. These models also have the Phoenix HyperSpace instant-on operating system and will feature a crystal pattern design.
Next up is the Samsung NB30 that has an 11-hour battery life. This model also features a water-tight seal to prevent spill damage. It can protect the machine from 50cc of spilled liquid if removed within 10 seconds. It also has a HDD freefall protection sensor.
Lastly, the Samsung N150 can go on for 8.5 hours and will sport an "integrated hinge with smooth movement and high quality connection, so everything blends effortlessly together even when the netbook is open." I'm not sure what this means exactly but hopefully we'll have some more detailed pictures soon.
Via Engadget.