January 5, 2010 at 7:59 am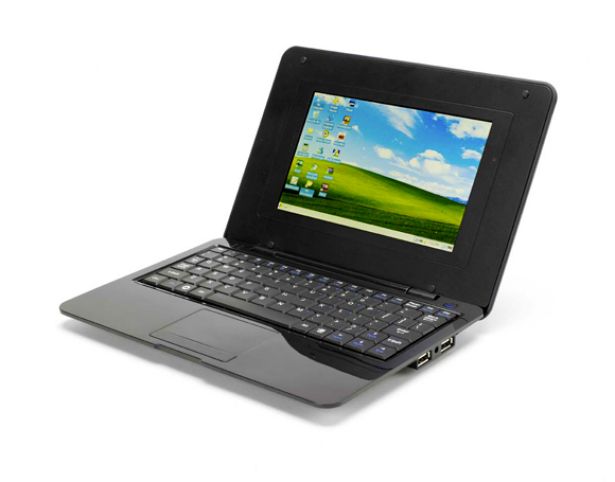 Blaze Europe has launched a new model in its Chie range of netbooks. The Chie 006 sports a 7-inch (800 x 480) display and is powered by a 400MHz VIA VT8500 processor. It has an attractive design that reminds me of the Asus Eee PC Seashell series.
It comes with 128MB RAM, 2GB flash drive and Windows CE. Storage will be supplemented by a SD card slot capable of supporting an extra 16GB. It comes with Wi-Fi (b/g), two USB ports and an 1800mAh battery capable of a 4-hour runtime. Whilst the specs may not be cutting edge, this can all be yours for £99.
If you think you've seen the Chie 006 before, that's because you have. This particular design came out in China in October. Blaze seem to have imported it straight over from the East, hence no Chie branding. Still you probably wouldn't save too much by importing it yourself and then there are the taxes to pay on top!
Chie 006 Technical Specifications:
• Processor: VIA VT8500 (ARM926EJ-S)
• Display: 7″ TFT High Clear Digital Screen 800*480
• Internal memory: 128MB DDRII / 2GB Nand Flash (Up to 256MB – Optional)
• External memory: Can use up to 250GB Portable HDD & 128MB to 16GB SD/MMC Card
• Connectivity: WIFI RIEEE 802.11 b/g
• Connections: USB 2.0 x 2 to support external memory and/or mouse
• Card Reader: MMC/SD CARD slot supporting 128MB-16GB
• Speakers: Hi-fi Stereo Speakers (Built-in)
• Audio: Dimensional Sound Earphone Output x1, Dimensional Sound Microphone Input x1
• Keyboard: Qwerty – Standard 80 keys – UK
• Mouse Pad: 2.2″ mouse pad – Sensitive Touchpad
• Battery: 7.4v 1800Mha built-in Lithium battery
• Battery Life: 4 Hours
• Adaptor: 100/240V AC Adaptor 9V 2A output
• Operating System: WINDOWS CE 6.0
• Browser: Internet Explorer (Does not support Flash)