January 6, 2010 at 7:36 pm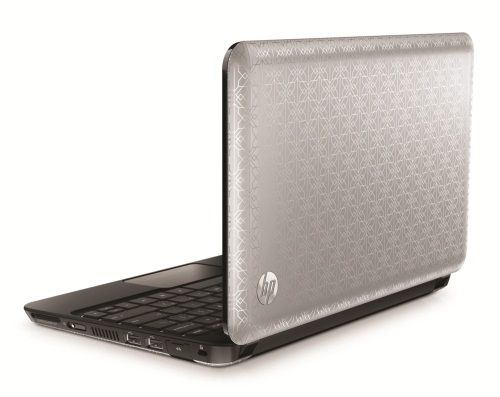 HP is on a roll, we've already reported on two of its ultraportables that launched today, the business oriented Mini 5102 netbook and TouchSmart tm2 tablet. Yet we still have more, HP has formally announced a few more 10.1-inch netbooks. This includes the HP Mini 210 which we've heard so much of recently, the Mini 2102 and the Compaq Mini 102.
Both HP Mini 210 and Mini 2102 appear to be the same in design and specifications. The latter will be targeted towards business users and therefore it comes in a brushed black metal finish instead of the plastic chassis of the 210.
Both models are powered by a 1.66GHz N450 Atom processor and offer over 9 hours of battery life. Up to a 320GB HDD is supported, however, you'll only get a maximum of 1GB RAM. It also sports a chiclet style keyboard, Wi-Fi, webcam and microphone. The Mini 210 & 2102 measures less than an inch and weighs 1.2kg (2.69lbs).
As with other HP models, there are a multitude of options for both netbooks including a high resolution display, GPS, 3G, a Broadcom Crystal HD Enhanced Video Accelerator as well as various colours (Black Crystal, Silver Crystal, Pacific Blue or Sonoma Red) to choose from. The Mini 210 will cost just $299, while the business targeted Mini 2101 will set you back $329 when they hit retail tomorrow. You can check out some hands-on videos from Laptop Mag and Engadget below.
As well as these new 10.1inch Pine Trail netbooks, HP has announced the Compaq Mini 102 that uses the Diamondville 1.6GHz N270 Atom processor. It seems much like a redesigned Mini 110 from what I can tell. You'll get 1GB RAM, 160GB HDD and a choice between Windows XP and Windows 7 Starter. The keyboard, touchpad look identical to the Mini 110. It will come with either a 3-cell (28Wh) or 6-cell (62Wh) battery. It will be sold through HP's business segment and will have a starting price of $299.