January 6, 2010 at 9:52 pm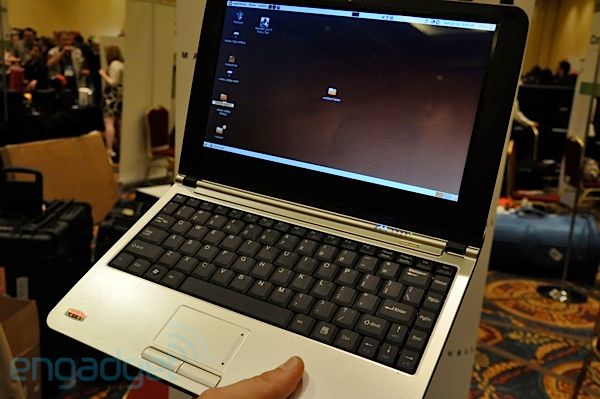 Marvell, the semiconductor company, is showing off a smartbook reference design that looks like it could turn a few heads if launched. The 12.1-inch device is powered by its Armada 510 processor with a V7 ARM core running up to 1.2-GHz and is one of the skinniest yet for such a screen size.
This smartbook is also solidly built according to reports. It comes with a full-sized keyboard and will have a 4-hour battery life. The talk is of a $200 price point for the device, which has been reached by lowering the rated battery used within. The smartbook being shown off runs Ubuntu and can play 1080p movies. It even has a mini-HDMI port to output video. Check out some hands-on videos after the break.
Via Engadget , ARMDevices and Laptop Mag.