January 6, 2010 at 10:38 pm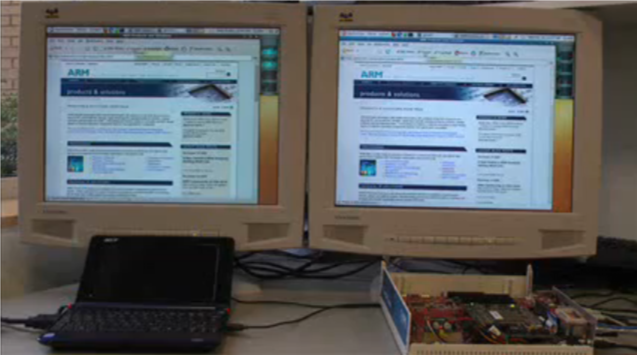 For those doubting the threat that ARM poses to Intel in the portable space should watch the following video. It shows a 1.6GHz Intel Atom netbook pitted against a 500MHz dual-core Cortex A9 development board in a browser rendering test.
Both devices are running the same operating system, using the same browser and are running on the same corporate network. Whilst you may expect the ARM chip to severely lag the Atom, it's amazing to see how close it keeps up to Intel's CPU (especially as the Atom platform has integrated graphics which is lacking on the Cortex A9). Smartphones with the power of netbooks coming soon? Check out the video after the break.