February 9, 2010 at 1:43 pm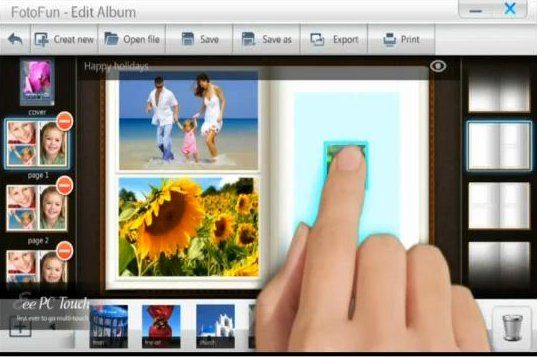 The 10-inch Asus Eee PC T101MT is a mysterious machine, it first made an appearance at CES in 2009 but it still hasn't been released. Recently, it passed through the FCC and even made an appearance once again at CES 2010 but we're still no closer to getting any official launch details.
It may not to be too long to wait, however, as Asus has released a video tutorial of the user interface. It shows off some of the software applications including touching up photos, creating photo albums and leaving handwritten desktop memos. I didn't notice any real differences to that used in the 8.9-inch T91MT. Whilst we continue to wait for the T101MT to show up you can check out the video after the jump.
Via NetbookNews.de.