February 14, 2010 at 4:59 pm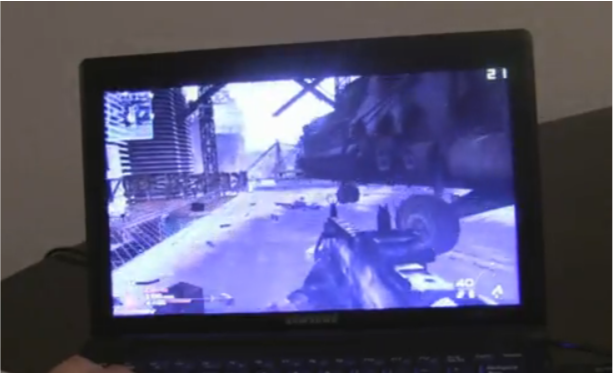 Netbooks aren't meant for gaming, or so the saying goes. Nvidia has other ideas with its ION chipset that means you should be able to play even recent games as long as you don't mind sacrificing settings and resolution. To give you an idea of how well an ION netbook can play games, we have a quick video demo of one of the current best-sellers, Call of Duty: Modern Warfare 2 playing on the 11.6-inch Samsung N510.
It is being played at a resolution of 800 x 600 with the lowest settings. We managed to score between 20 to 30fps on average with the occasional drop below that. I've tried it quite a few times and it is actually reasonably playable. Obviously it's not as smooth as my quad-core PC, but for those times when my desktop isn't around, it gives you a quick gaming fix. Check out the video of my demo playing the game (badly) below as well as a couple of extra videos looking at HD YouTube Flash and 1080p video content. We have also updated our Samsung N510 review with these videos.