February 24, 2010 at 8:49 am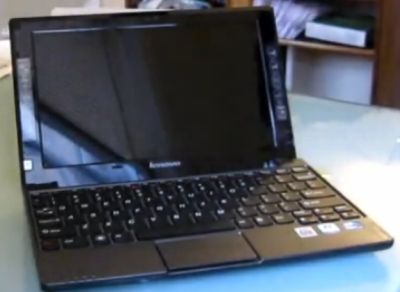 Most of our coverage on Lenovo's third generation of netbooks has concentrated on the S10-3t convertible tablet. Whilst reviews of the S10-3 have already surfaced, we hadn't seen an unboxing video for you to pore over. Brad from Liliputing has stepped forward and given their first impressions of the device.
He says that the Ideapad S10-3 is one of the "slickest" netbooks seen in a while with its matte textured lid, chiclet-style keyboard, brushed metal feel of the palm rest and integrated mouse buttons. Click through for the video.