February 24, 2010 at 9:32 am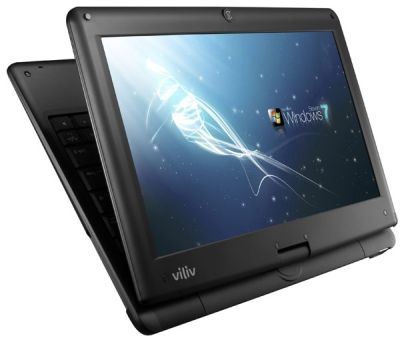 The Viliv S10 Blade is a 10.1-inch convertible netbook that comes with a high resolution 1366 x 768 display, 10-hour battery, 1GB RAM and an Intel Silverthorne processor (either a 1.6GHz Z530 or 2.0GHz Z550). It will be sold in various configurations, including options for XP or Windows 7 as well as HDD/SDD choices.
Dynamism has put up its pre-order page for the S10 Blade and it looks like it won't come cheap. Only pricing for the entry-level model (XP; 60GB HDD) is up, costing $699. Considering the alternatives (Gigabyte TouchNote and upcoming Asus Eee PC T101MT), the high price may push people to the competition.
The rest of the range isn't priced yet, but considering the top model consists of a 64GB SSD, 2.0GHz Z550 processor, built-in 3G and Windows 7 it's easy to see that you'll be looking at well north of $1,000 for the high-end SKU.
Via UMPC Portal.