March 26, 2010 at 5:02 pm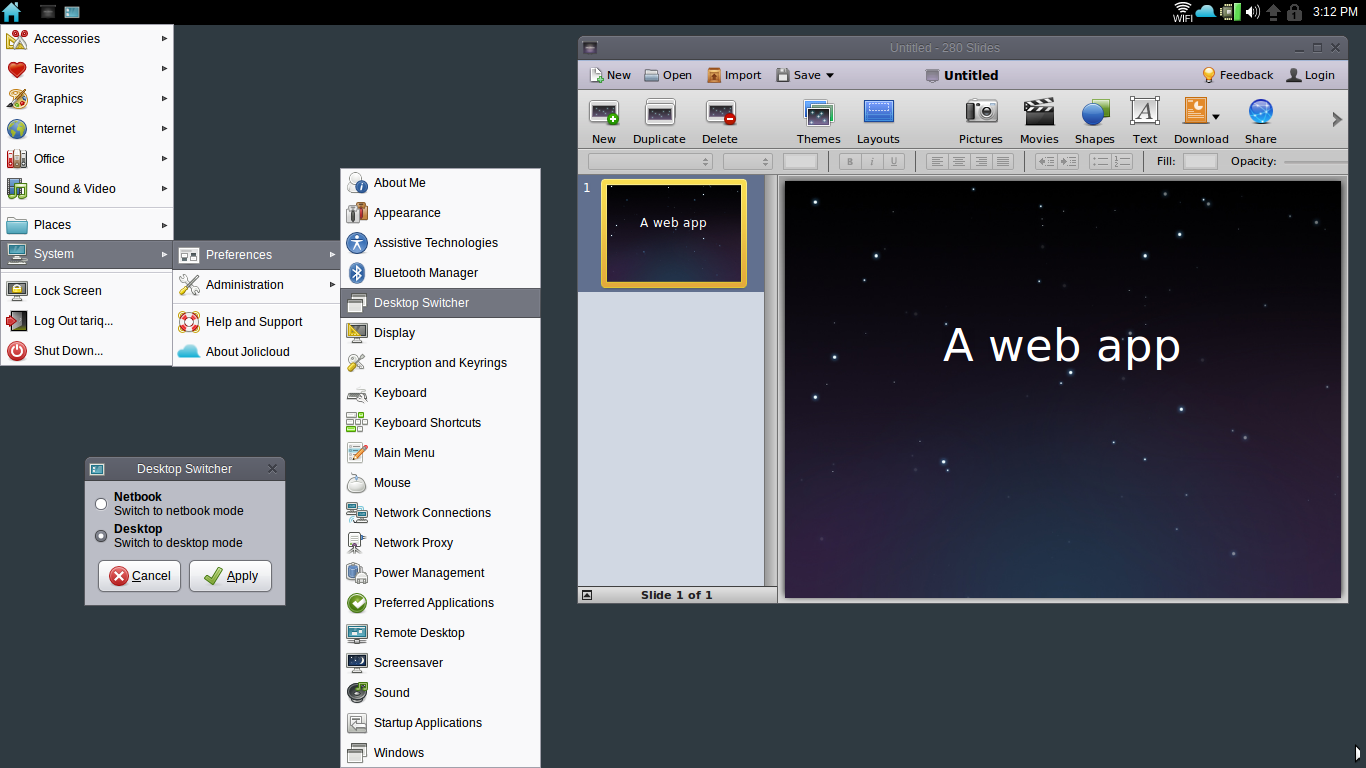 Jolicloud is now rolling out its desktop mode switcher that allows you to view the OS more suited to a desktop environment. If the screen is bigger than 11-inches, the desktop mode will be enabled by default.
Apps can now be organised just how you want in this new mode. To upgrade to the new version just hit "Update All" from the Preferences menu.