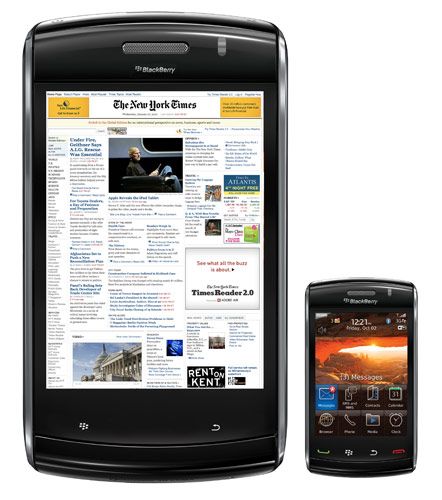 Everyone else is jumping on the tablet bandwagon, why not RIM? That is what an industry research firm is claiming after sources in the component supply chain have said that Research in Motion has placed an order for an 8.9-inch tablet from Hon Hai Precision (Foxconn) that will ship in late Q3 2010 or early Q4 2010.
The report doesn't reveal anything else, but I'd be a bit surprised if it were true. RIM aren't known for jumping into any old device category unless they felt it would enhance their portfolio. Also, RIM Co-CEO Mike Lazaridis recently told Walt Mossberg that, "I don't see the benefits of a tablet over a notebook… A lot of technology falls in the middle."
However, if true, it could be some companion device to the Blackberry or it may be related to the recent acquisition of QNX, who specialise in embedded OS development. At the time they talked of a mystery set of "intelligent peripherals" for the future.
Via CrackBerry.