April 16, 2010 at 5:50 pm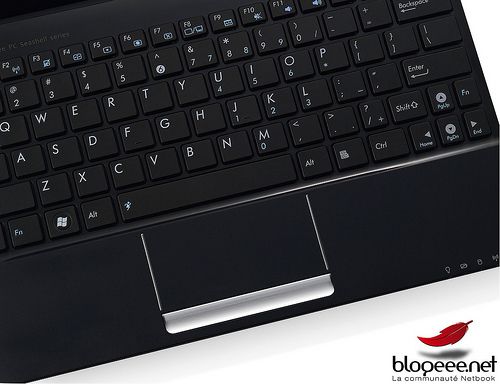 One of Asus' upcoming netbooks, the Eee PC 1015PE, was first spotted at CeBIT. It's sleeker than the 1005PE offering a larger touchpad, a toggle switch for the webcam along with a matte display and lid.
Pierre from Blogeee managed to get hold of some official press shots of the 1015PE and it's looking like a nice update. I especially like the chrome effect used on the sides of the touchpad. Check out Blogeee for the full gallery.