June 16, 2010 at 11:17 am
Intel's upcoming 1.5Ghz dual-core N550 Atom processor is due to land in devices in the second half of the year. There's no doubt you'll see a performance increase from current Pine Trail netbooks, but by just how much? Well Notebook Italia conducted some tests at Computex and shared the results.
They conducted some 7-Zip benchmarks comparing the performance against other Atom processors such as the Atom 330 and Atom D510 dual-core nettop processors along with the Atom N450 and Intel Core 2 Solo SU3300. Performance was broadly in line with the Atom D510 Pine Trail nettop processor but was nearly double that of the single-core N450 Atom processor found in most new netbooks.

Whilst the performance is not that different to the current Atom D510 the energy efficiency is. The Atom N550 has a TDP of 8.5W compared to 13W for the D510. This should mean increased runtime on netbooks using the new CPU. Overall, the N550 looks like a solid offering for the power netbook user.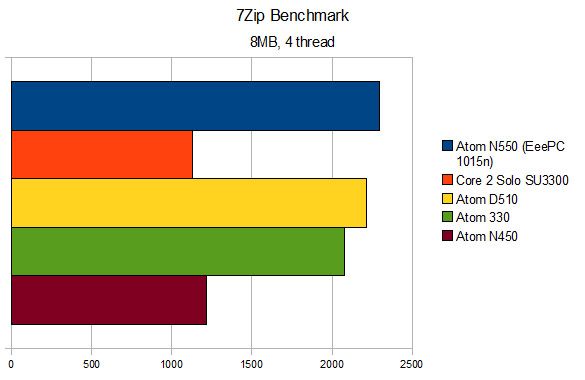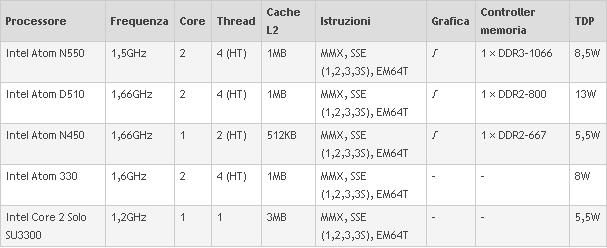 Via Notebook Italia.