October 25, 2009 at 7:22 pm
The netbook form-factor has taken off for a number of reasons, this includes its value price offering, long battery life and compact chassis. For these reasons, many people take their netbooks on the move when a laptop just wouldn't be practical. Whilst this most often means carrying a netbook in a rucksack, the use in cars is set to become more prevalent going forward.
Whilst some may question the need for netbooks in cars, it can be handy for business people looking to respond to emails and one can also use them as a portable media player. Also, whilst GPS in netbooks is still few and far between, the emergence of smartbooks next year will see GPS functionality as standard in these devices. Ultimate-Netbook is looking to tap into this market by selling one of the few netbook car mounts on the market. Read more
October 21, 2009 at 8:06 am
Those of you without Bluetooth access on your netbooks will be interested in today's competition. We have up for grabs one XS Micro Bluetooth USB Dongle courtesy from the guys at Gearzap. The dongle is marketed as one of the smallest in the world and we couldn't complain with that assessment after reviewing one ourselves.
To enter the competition all you have to do is leave a comment below. We will pick a winner randomly when the competition closes at midnight (GMT) on Friday 23rd October. Good luck!
A couple of points to note: 1) please leave a valid email address as we will be using this to contact you, 2) once contacted, if we do not hear from you within 24 hours we will draw another winner, 3) only one entry per household (remember we can see your IP address), 4) this competition is open to our readers worldwide.
Update: Thanks all for entering the competition. We can announce that the lucky winner is… Susan Nisar! Many congrats!
Update 2: As we didn't hear from Susan, we had to pick another winner. Congrats to Jemma Peyton!
October 9, 2009 at 8:19 pm
Bluetooth is one of those features that does not appear in every netbook. You will find it in mid-range to high-range netbooks, but it's not often you'll see Bluetooth in the lower-end netbooks. Bluetooth in netbooks is useful for a number of reasons, whether that be file transfer, music streaming or even cell phone tethering.
Using a USB Bluetooth dongle is one of the ways of getting Bluetooth onto your netbook and it's a relatively inexpensive option. Gearzap, a specialist retailer of netbook and laptop accessories, kindly sent over the XS Micro Bluetooth USB dongle for review. This particular dongle is the smallest in the world according to its manufacturers and costs £8.95. GearZap applies a small delivery charge on top of this depending on whether shipping is to the UK or mainland Europe. Read more
October 3, 2009 at 12:10 pm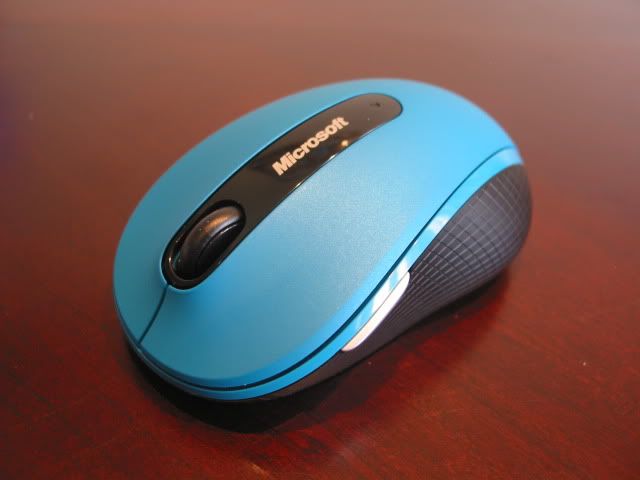 Whilst touchpads do an acceptable job of navigating around a netbook/laptop, there's no substitute for a mouse for pinpoint accuracy. There are a number of good mice to cater for those on the move, however there are not too many that use new mouse technology such as Microsoft BlueTrack or Logitech's Darkfield laser tracking tech.
These new technologies have been developed to allow you to use on the mouse on pretty much any surface, whether that be an airport bench to your living-room carpet. This is quite an attractive feature for portable mice as you no longer need to carry a mouse mat with you whilst travelling. Even in limited spaces, your lap could work with these new mice. We give you an overview of one of the latest portable mice using Microsoft Bluetrack called the Wireless Mobile Mouse 4000. Read more
September 29, 2009 at 5:15 pm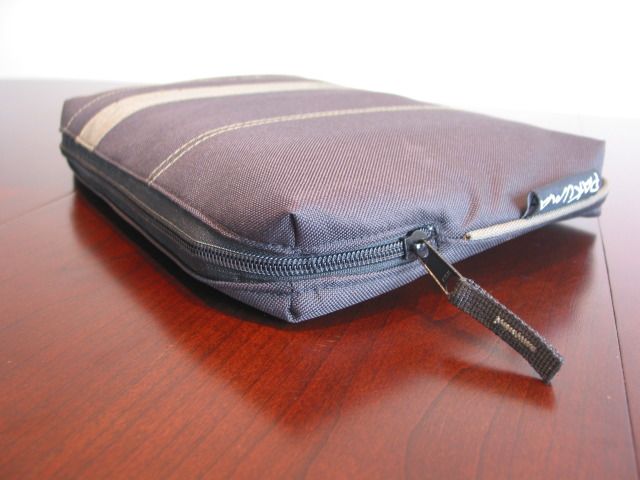 Here at NbC, we try and do what little things we can to stay environmentally friendly. A number of companies out there realise that there are people like us whom they can target environmentally conscious products to. One such company is Pakuma that manufacturers eco-friendly netbook/laptop sleeves and bags.
GearZap, a specialist retailer of netbook and laptop accessories, were kind enough to send over the Pakuma eco2bag Cocoon Netbook Sleeve for us to review. The sleeve fits netbooks with display sizes of 10-inches and is available in two colours (black/green & black/red jasper). The Pakuma eco2bag costs £13.95 (the red jasper sleeve costs £14.95). GearZap applies a small delivery charge on top of this depending on whether shipping is to the UK or mainland Europe. Read more
September 14, 2009 at 12:31 pm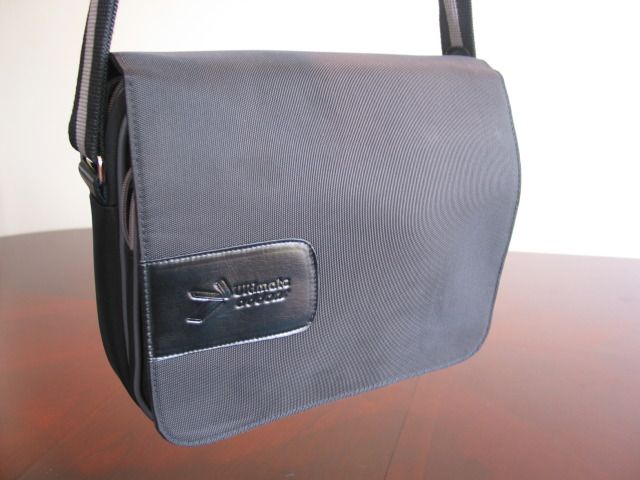 We've already looked at a few netbook cases here at Netbook Choice, but we were given the opportunity to review our first netbook shoulder bag thanks to the guys at Ultimate-Netbook. They sent over the UltimateAddons netbook messenger bag that should fit netbooks with display sizes ranging from 8.9-inches to 10.2-inches. Ultimate-Netbook is a specialist retailer of netbook accessories, including bags and cases.
The UltimateAddons bags are designed in-house, which means a high level of quality assurance. The company is confident enough in their range to offer a 30-day money back guarantee as well as providing a 12-month warranty. The UltimateAddons netbook messenger bag comes in two colours, black (which we tested) and khaki green. Ultimate-Netbook ships these bags worldwide at a cost of £19.99 + p&p. Read on to find out whether it is worth the money. Read more
August 24, 2009 at 12:24 pm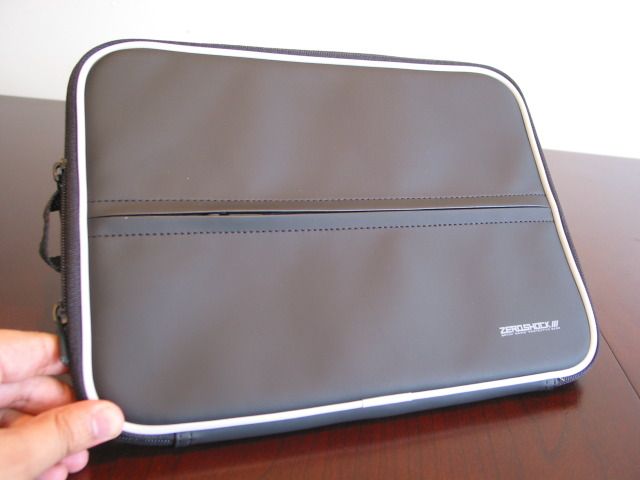 Following on from our last netbook case review of the Cool Bananas 'Bullet Proof' case, Gearzap kindly sent over another protective netbook case for us to evaluate. Gearzap is a specialist retailer of netbook and laptop accessories. They have an extensive catalogue of products and deliver across Europe.
This time they sent over the ZeroShock III case. It is a very popular case in Japan and is said to be extremely shock resistant (hence the name!) Once again, our case impressively arrived in just a couple of days. The case is advertised to fit netbooks with display sizes ranging from 8.9 to 10.2-inches. The ZeroShock III is available in three different colours (Black, White & Orange) and costs £13.95. GearZap apply a small delivery charge on top of this depending on whether shipping is to the UK or mainland Europe. Read more
August 10, 2009 at 5:28 pm
The guys over at NetbookReviews.net have reviewed a pair of Glarewear sunglasses, designed especially for netbook/laptop use. The glasses have been designed to solve a common problem. When using a netbook/laptop on a sunny day, if you try to wear sunglasses at the same time, it can make it almost impossible to read the display.
The Glarewear sunglasses get round this problem by allowing all the light from the laptop through, but still blocks out the majority of the background light. The sunglasses ship with three different lenses which work best on different types of screens. Whilst they do appear to make a difference, if you are viewing your netbook in direct sunlight don't expect miracles. Check out the full review here.
Thanks Matt!
August 10, 2009 at 5:13 pm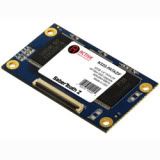 We recently saw Active Media launch a Solid State upgrade line for Asus Eee PC netbooks. The company has now followed this up with a Zero Insertion Force (ZIF) line-up for HP Mini netbooks. These PATA SSD flash drives come in 1.8-inch size only and are designed to be easy to install.
Active Media claim that these drives will fit a number of HP netbooks including the HP Mini 1000, 1010NR, 1030NR and 2510P. These drives are quite reasonably priced, a 16GB unit will cost $70 and the $32GB costs $110. However, this reflects speeds that aren't the best in class. It has sequential reads and writes up to 82MBps and 38MBps, respectively. It is also unknown whether these will fit the recently announced Mini 110 series.
August 6, 2009 at 2:24 pm
Newton Peripherals has announced the launch of its MoGo Mouse for netbooks. The MoGo has actually been out for a number of years, but now it has been 'tailored'' for netbooks. This Bluetooth mouse is probably the thinnest you have ever used, measuring just 5mm (0.2-inches) in thickness and weighing only 14g. This size should mean that it easily fits any netbook case.
The mouse has a 800dpi resolution and should last for 8-10 hours before the battery needs recharging. To recharge the battery fully takes 30 minutes. It is Bluetooth 2.0 compliant and should work in a range of 10 meters.
The MoGo Presenter Mouse is available right now and costs $99.00. This includes the mouse, Bluetooth adaptor, charging cable and a low-profile removable docking connector. No word on whether we will see this released outside of the US.
There seems to be a new solid-state drive (SSD) netbook upgrade from a different manufacturer every few weeks. This time round, Active Media has announced its SaberTooth SSD upgrade for the Asus Eee PC. This SSD is tested to work with the Asus Eee PC 900, 900A and 901 and S101 models and should just fit into the Mini PCI-E card slot.
There are two different lines depending on the performance you after. The SaberTooth S has maximum read and write speeds of 90 and 55 MBps respectively and comes in capacities of 16GB ($62.95) and 32GB ($96.95). The faster SaberTooth SS has faster read and write speeds of 155 and 100MBps respectively. This line comes in 16GB ($82.95), 32GB ($124.95) as well as 64GB ($219.95) storage.
Via JkOnTheRun.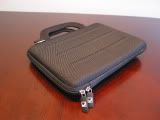 Netbooks are designed with portability in mind. A growing market of netbook sleeves, cases and bags are now becoming available to protect your netbook when on-the-road. Whilst sleeves do a good job of keeping the dust out and protecting against scratches, they won't save your netbook if dropped. However, we do have one case here that should do a good job of protecting your beloved netbook against bumps and knocks.
The Cool Bananas Hard Cover netbook case was kindly sent over by GearZap, who are a specialist retailer of netbook and laptop accessories. They have an extensive catalogue of products and deliver across Europe. Our case impressively arrived in just one day. This particular case should fit any netbook between 8.9-inches to 10.2-inches. The Cool Bananas Hard Cover Netbook Case is available in five different colours (Black, Navy Blue, Brown, Red and Pink) and costs £21.95. GearZap apply a small delivery charge on top of this depending on whether shipping is to the UK or mainland Europe. Read more
Dell announced its plans to launch a new service for the Mini 10 netbook called the Dell 700 Wireless location system last week. This combines GPS and Wi-Fi positioning to determine where you are, indoors or outdoors. Dell now has this option up on its site, which costs an additional $70, but it can only be selected if you have the HD screen (1366 x 768) option i.e. an extra $35.
This may seem a bit pricey, but is still cheaper than compared to standalone units. Personally, I'm trying to understand how useful GPS on a relatively bulky netbook really makes sense. Dedicated units and mobile handsets I can understand, especially as most have touchscreens and you can fit in your pocket.
For those that are interested, you can find this now on the Dell site under the 'Mobile Connectivity' section. It is only available on the Mini 10 netbooks, not the Mini 10v.
Via Portable Monkey.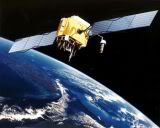 Dell will offer a new location service for the Dell Mini 10 netbook starting from next week. The service called 'Dell Wireless 700' location combines a mixture of both hardware and software. The hardware element is catered for by an internal Broadcom A-GPS card that also has in-built Skyhook Wi-Fi locationing. The idea is that both pieces of hardware combine to determine your position whether you are indoors or outdoors.
The software side is catered by CoPilot navigation software that can offer turn-by-turn directions. The software allows for 2D and 3D map views, offers you the most efficient route as well as providing detour information. They also plan to include a location aware portal called Loki which provides details of local restaurants and friends by tapping into social media sites like Flickr, Loopt and BrightKite.
Right now, pricing for the Dell 700 Wireless location system hasn't been outlined. It will launch in the United States next week and a release in other regions are planned thereafter. This system is planned to come to other devices too at some point in the future.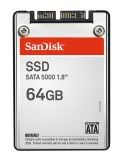 The penetration of Solid State Drives in notebooks and netbooks will not be as high as expected in 2009 due to their high price according to DRAMeXchange. It claims that the ratio of SSDs used in notebooks and netbooks continues to decline, resulting in "sloppy overall SSD shipments". SSDs are generally more power efficient, faster and less prone to shocks like HDDs are, although the flip side is that these advantages come with a big price premium.
The report suggests that the SSD penetration rate in notebooks will be as low as 1.0 to 1.5 percent in 2009, and below 10 percent in netbooks. The higher penetration rate seen in netbooks is due to the fact that many of the original models shipped with low capacity flash drives.
SSD price points shot up in the first half of the year, which hampered SSD adoption rates. A solid state drive costs four times higher than a hard-disk drive when looking at cost per gigabyte. The report said that SSD demand forecasts have been tailed back over previous expectations. NAND flash price is expected to decrease once 30nm and 20nm fabrication processes become mainstream and SSDs become more popular in the market.
Via Fudzilla.