It looks like Dell has messed up the TV Tuner integration into Dell Mini 10 netbooks according to reports from the MyDellMini forums. The option for an internal TV tuner costs $50 and only recently went on sale. However, the first owners to receive their TV-equipped Mini 10's are not a happy bunch.
Users are reporting about not being able to receive any channels from the internal antenna. Frustrated users are reporting that Dell support has so far not been able to give any useful response as to when this issue will be sorted.
Whilst an external antenna would make a difference, Dell didn't include one in the box. This is despite showing off the antenna at a recent press event as pictured above. To be fair to Dell, the TV Tuner listing on the website never suggested that an external antenna would be included in the package. However, Dell should at least be offering an upgrade to purchase this part if needed.
Update: Dell has rectified this mistake and has now sent out an email to say that they will be sending an external TV antenna along with the necessary adaptor accessories. These are expected to start shipping within the next week. Future customers should receive this external antenna as standard.
Via Portable Monkey.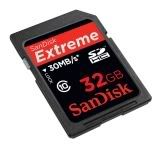 Sandisk has announced what it believes is the fastest SDHC memory card available on the planet. The 32GB SanDisk Extreme SDHC card has read and write speeds up to 30MB/s and falls under the newly announced Class 10 specification, which exceeds the requirement for high definition video recording. The card has the capacity to store 160 minutes of full HD 1920×1080 pixels at a 24Mb/s data transfer rate.
For those netbook users who only have limited storage options and crave super-speeds, than this may be ideal. However, it's unlikely to be cheap, with the price currently undisclosed. The SanDisk Extreme SDHC 32GB will start shipping in August. At the same time, all current SanDisk Extreme SDHC cards with capacities of 4, 8 and 16GB will be upgraded from class 6 to class 10.
Via Gizmodo.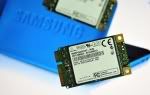 Samsung is working with a number of manufacturers to implement a newly designed SATA mini-card SSD in netbooks and other devices. The SSD comes in a mini PCI Express form factor with a SATA 3.0GB/s interface. This drive has a sequential read rate of 200MB/s (megabytes per second) and writes data sequentially at 100MB/s, which is extremely fast.
The drive should run cool as it is manufactured with 40nm technology, this also makes it power frugal, consuming just 0.3W of power. It is nearly 80 percent smaller than normal 2.5-inch drives, measuring 30 millimetres (mm) wide, 51mm high and just 3.75mm thick. It also only weighs up to 8.5g and comes in capacities of 16GB, 32GB and 64GB densities.
Samples are current with manufacturers at the moment and standardisation could be expected as early as the third quarter this year. The press release talks of using these devices as part of a Hybrid storage solution (SSD as main memory and HDD as supporting storage space), however I'm not sure how this will work in netbooks since Microsoft seems to be banning hybrid storage netbooks that run Windows XP.
Via OC3D.
June 18, 2009 at 10:30 pm
Microsoft has introduced a new wireless mouse targeted to the netbook segment. The Wireless Mobile Mouse 4000 uses Microsoft's BlueTrack technology, which allows the mouse to be used on almost any surface. BlueTrack enables you to use the mouse on a number of surfaces such as carpets, marble and unfinished wood, in fact the only surfaces it won't work on is clear glass or mirrored surfaces.
The mouse connects to a netbook via a small nano transceiver, which sticks out less than 1cm from the USB port. Handily, this transceiver can even be stored in the mouse when on the move. The mouse looks quite smart and comes in a number of bright colours including teal blue, berry pink and lime green as well as graphite and white. The mouse is set to launch in August at a cost of $40.
Via Chip Chick.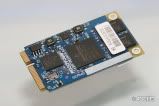 Trying to watch HD content on a netbook can be a trying experience. Whilst 1080p is a no-go for most netbooks, some are able to play 720p video through various tweaks and choosing carefully which software to use. Broadcom aims to make that work a thing of the past with its Crystal HE Media Accelerator.
This device enables "flawless playback of all internet steaming video" according to the company, along with support of 720p and 1080p (H.264) video content. It claims that using this accelerator (in PCI-E or Expresscard/34 format) means that HD content will not stutter, even with a 100 percent CPU load.
This accelerator will be used as an option in the newly announced HP Mini 110 XP Edition along with the rumoured Acer Aspire One 571. However, if you have a spare PCI-E or Expresscard slot, there's no reason you couldn't use this in your current netbook to give a boost to your video performance. These add-ons are in full production now. Check out some close-up pictures of this card after the jump courtesy of ASCII.jp. Read more
Sandisk has revealed some new solid-state drives as well as SDHC cards targeted to netbooks. Sandisk has always been keen to add prefixes to its SSDs, we have previously had the Sandisk uSSD range (quarter the size of a 1.8-inch SSD), and now Sandisk has announced its second-generation pSSD drives.
These pSSDs (parallel ATA solid state drives) feature new technology called nCache, which supports burst performance up to five times the steady to enhance the user experience. This prevents the incidence of "stalling" or "shuddering" often seen in first generation netbook SSDs. As nCache is non-volatile, the user's data is also protected in the event of a power interruption. Read more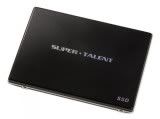 Two companies have announced solid-state drive upgrades for different netbook lines. Active Media has some new SSD drives for the Dell Mini 9 netbooks. Its new half-Mini PCI-Express SSDs offers sequential read speeds of 82 MBps and sequential write speeds of 38 MBps. The modules measure just 2″ x 1.2″ and should be able to hold data for up to 10 years. Active Media charges $65.95 for a 16GB SSD and $119.95 for the 32GB version, quite a bit cheaper than a similar drive from Runcore.
Another manufacturer, Super Talent, has also announced new SSD upgrades for the Dell Mini 9 and Asus Eee PC. The Eee PC SSD upgrades, dubbed SATA Mini 2 PCIe solid state drives, will be available in two flavours, one with MLC and one with SLC memory. The MLC based ones will be available in 16, 32 and 64GB capacities and will offer read and write speeds of up to 150 and 100MB/s. These will be backed by a two year warranty. Read more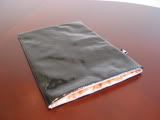 CoverBee, who specialise in creating luxurious laptop/netbooks sleeves, kindly sent us a sample recently to see what we thought. The company is based in Holland and ship their sleeves worldwide. Impressively, it only took four days to reach the UK. Currently they only offer sleeves in two sizes, 15.4" for laptops and as well as 9-inch sleeves for netbooks. Given the popularity of 10-inch netbooks though, I asked the company about plans to cater for this segment and they said it will depend on the demand.
If you have a gander on their website at their collection, you can tell that these aren't your typical sleeves. They have some trendy designs made from high–quality materials, but they don't cost the Earth either, at €19.99 with free worldwide shipping. Read more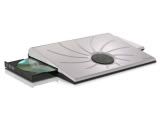 Two companies, NU and Brando, have today both announced universal netbook docks. NU's netbook docking station is not too dissimilar to the one we saw last week from Century. It comes built-in with a Super-Multi DVD drive, a 2.5-inch HDD enclosure, 4cm cooling fan and two USB ports. NU says the dock will be compatible with both 9-inch and 10-inch netbooks. The optical drive can burn both CDs and DVDs whilst the fan can be switched on and off. There is no mention of price or availability right now.
Brando's certainly looks more brash, coming in a bright pink colour. Its USB Mini Netbook Cooling Pad comes with a 2.5-inch HDD dock, three-port hub and a cooling fan. The dock looks pretty thick and bulky and certainly not as sleek as NU's solution. Check out some pictures of both docks after the jump. Read more
Runcore has announced its latest solid-state drive, the 2.5-inch Pro IV SSD. The performance is certainly impressive offering read speeds up to 240Mbps and write speeds up to 185Mbps. However, these scorching speeds come at a hefty price.
Runcore will be offering the Pro IV SSD in storage capacities between 32GB and 256GB. The 32GB drive will cost $149, the 64GB will set you back $249, the 128GB costs a substantial $449, whilst the 256GB will cost an astronomical $889. It's clear that these products aren't aimed at your average netbook/laptop consumer. One has to consider how much of a premium those speeds are worth paying for.
Each RunCore SSD includes an USB enclosure and cloning software that should have you up and running very quickly. The press release highlights that it should take a novice user a mere 10-15 minutes to set up. The Pro IV is due to start shipping around the middle of the May. In the meantime, check out a video of the SSD in action after the break, courtesy of JKKMobile. UMPC Portal also has some benchmarks up if you're interested. Read more
April 30, 2009 at 12:50 pm
Century has launched a Netbook Stand cooler that comes with a built-in DVD Drive an empty 2.5-inch SATA HDD bay (if your netbook doesn't have enough storage) as well as an additional USB hub with two USB ports.
The stand connects to the netbook via an USB cable and is powered by an AC adaptor. The Panasonic multi drive is compatible with Windows XP and Vista only and supports DVD±R/+RW (8x), DVD±R DL/-RW (6x), DVD-RAM (5x) and CD-R/-RW (24x).
The size of the Netbook Stand measures 260 x 19 x 190 mm and weighs 524g, but given the tech inside, that's probably reasonable. It only seems to be available in Japan right now and comes in black and white colours. The Century Netbook Stand retails for 9,980 Yen ($102 / €77 / £69).
Via Akihabara News.
April 23, 2009 at 10:23 pm
be.ez has announced a new range of netbook sleeves under the 'LArobe' brand name. The protective sleeves come in two sizes, one to fit 8.9-inch netbooks and the other to fit 10.2-inch netbooks.
The sleeves come in nine trendy different colours and are made of 5mm thick padding with a reinforced inner lip. Both sizes are priced at £17.50 each and are available from a number of retailers now.
April 18, 2009 at 1:12 pm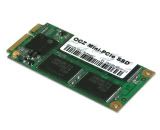 OCZ has unveiled its first range of mini PCI-Express Solid State Drives targeted to increase the capacity for netbooks. OCZ is a respected hardware enthusiast brand whose main focus has been memory components. However, it recently announced its first netbook, the 10-inch OCZ Neutrino DIY.
Solid State Drives offer a quieter, cooler and more durable alternative to traditional hard-disk drives. Battery lives are also extended due to lower power consumption and improved access times. They are ideal for netbooks in that they are much more shock resistant compared to normal drives, especially considering a netbook is likely to get knocked around on the move. Read more
April 8, 2009 at 10:03 pm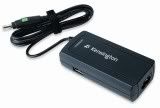 We are starting to see a handful of companies targeting the growing netbook accessory market. This time, Kensington, who specialise in computer accessories, have announced 'five essential' netbook products. These include two mice, one wired ($14.99) and one wireless ($24.99), a netbook power adaptor ($49.99), a security lock ($24.99) and a reversible sleeve ($14.99).
The power adaptor is quite interesting as it also combines a built-in USB port to also charge other devices. It doesn't look too big either and will provide power for most netbooks out there. The wireless mouse has a nano receiver which works out cheaper than the Logitech Nano series. Checking the Kensington UK site I couldn't find these products listed, but hopefully it is a matter of time. For those in the US, these products are available to pre-order at Amazon.com now.
March 24, 2009 at 9:38 pm
Higher Ground has launched a netbook case called the mini-Shuttle which is designed to provide 24/7 protection. The mini-Shuttle is one of those cases that the netbook is not meant to leave, even when in use. It features a rigid frame and shock absorbing foam padding with reinforced stress points. The case also has a separate pocket for batteries, power supplies as well as other accessories.
The case also has a 'cooldeck' which shields your lap from excessive heat build-up. It certainly sounds like a very robust case and is one we'd definitely consider buying. However, given the small form-factor aren't netbooks just meant to be thrown into whatever bag you're carrying? The case should fit netbooks with a display size of 9-inches or dimensions of 10.2" x 7.2" x 1.25" should fit. As far as we can tell the mini-Shuttle is available in the US only for $34.95 but is currently temporarily out of stock.
Via Liliputing.