March 11, 2009 at 3:42 pm
Rumours surrounding a possible move by Apple to enter the netbook segment have been at fever pitch this week. This is our third Apple rumour post in as many days and this time the latest on the grapevine is that according to inside sources at Smarthouse, discussions between Apple and Sony are taking place to license its OLED screen technology. The sources suggest that the plan is to release a 10-inch OLED netbook for Christmas 2009. The same sources suggest that this OLED screen will be paired with a SDX flash memory storage drive.
Now if any of this is true, you can safely say that this will carry a ridiculous price tag. There's no doubt in my mind that this will be more expensive than the Sony Vaio P and is likely to enter four digits. This certainly would fit with Apple's mantra that it doesn't "know how to make a $500 computer that's not a piece of junk". It also means that, if true, the margins for such a product may not be as thin as everyone had been thinking. Apple is looking to release a premium product and if these rumours are to be believed, then there's no doubt many people will lap it up, despite the cost premium.
March 10, 2009 at 1:36 pm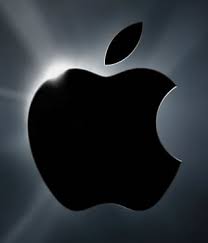 Dow Jones claims that two close sources have confirmed rumours suggesting Apple's plans to release a touch-screen netbook in the second-half of this year. The first rumour surfaced yesterday from a Chinese-language Commercial Times report which says that Wintek is to supply touch panels for the netbook, with shipments of the panel expected in Q3 2009.
The main bit of new news from Dow Jones points to a likely touch-screen size of between 9.7 to 10-inches according to its source. However, what hasn't been discussed is whether the rumoured unit will have one or touch-screens. The source claimed that other specifications are still "under evaluation". Read more
March 9, 2009 at 10:47 am
The Chinese-language Commercial Times has confirmed what many have suspected, Apple IS planning to enter the netbook market. The report says that Wintek is to supply touch panels for the netbook, with shipments of the panel expected in Q3 2009. Wintek has been working closely with Apple for the development of new products. However, it looks like an upcoming Apple netbook will not likely see release until early next year. The report says that Quanta is due to manufacture the device. Quanta is making netbooks for Taiwan Mobile and are rumoured to be making a Vodafone-branded netbook in Europe. More news as we have it.