January 6, 2010 at 3:45 pm
HP has announced the TouchSmart tm2 convertible tablet which sports a 12.1-inch multi-touch capacitive display. The device is powered by a Intel Core 2 Duo ULV processor and offers up to 9 hours of battery life.
Unusually for a notebook you don't even get an optical drive thrown into the package. However what you do get is a sleek aluminum chassis and a large touchpad with integrated mouse buttons. Other features include a Firewire port as well as HDMI and three USB ports.
You can also opt for discrete ATI graphics if Intel's integrated offerings don't do much for you. Check out some hands-on videos from Laptop Mag and Engadget after the break. The laptop should be out on January 17th with a starting price of $949. Read more
January 6, 2010 at 8:31 am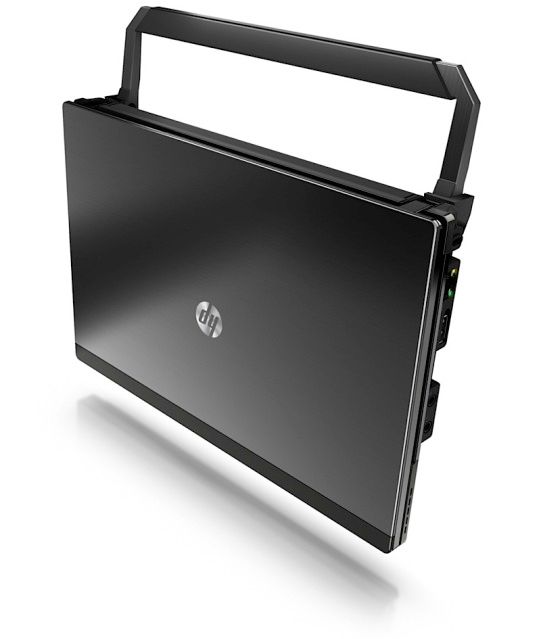 HP has announced the follow-up to its 10-inch Mini 5101 business netbook with the Intel Pine Trail enabled Mini 5102. As is denoted by the minor change in model number, the Mini 5102 looks largely the same as the 5101 with its sub 1-inch aluminum and magnesium chassis and 95 percent keyboard.
The 5102 comes with either a 1.66GHz N450 or 1.83GHz N470 Pineview Atom. Up to 2GB RAM is included and you also get a fast 7200RPM HDD (160/250/320GB) or SSD (80/128GB), Connectivity is taken care of by Wi-Fi (b/g/n) and Bluetooth. Read more
January 3, 2010 at 2:03 pm
Two new netbooks have been spotted at an online retailer, presumably ahead of the official CES announcement next week. The 10.1-inch HP Mini 210 HD appears to be exactly the same as the rumoured Mini 210 albeit with Broadcom's Crystal HD video accelerator. It has been spotted at US retailer Logic Buy for $330, with a release date expected next week.
The rest of the specs are the same as the HP Mini 210. It is powered by a 1.66GHz N450 Pineview Atom, GMA 3150 graphics, 1GB RAM, up to a 250GB HDD and Windows 7 Starter. Other features include Wi-Fi (b/g), a 5-in-1 card reader, webcam and 6-cell battery. Read more
December 30, 2009 at 3:54 pm
The HP Mini 210 has still not officially been announced, but despite this the netbook is listed "in stock" at reseller eCost for $398.99. The Mini 210 is expected to be HP's 10-inch Pine Trail netbook and will sport a 1.66GHz N450 Atom processor, 1GB RAM, a 250GB HDD, 6-cell battery and Windows 7 Starter.
Also, a recently uncovered user guide points to some new details. It seems that the HP Mini 210 will have a multi-touch touchpad and is also likely to have a touchscreen option. The touchscreen will support a number of gestures including rotating objects as well as pinch to zoom in/out.
December 25, 2009 at 12:10 am
Laptop Mag has pitted the four current ION netbooks on the market against each other. This includes the dual-core Asus Eee PC 1201N, HP Mini 311, Lenovo S12 ION and Samsung N510. They compared each of the four across a number of categories including battery life, value for money, design as well as video and gaming performance.
It's probably not surprising to hear that the Asus Eee PC 1201N won most of the performance tests, whilst the HP Mini 311 won best design and value for money. The Samsung N510 came out on top in terms of battery life. Choosing a winner seems a bit subjective as people will value different features more strongly than others. Click through to find out who the overall winner was.
Update: Engadget also has a good write-up of the above four ION netbooks head-to-head.
December 22, 2009 at 10:37 am
The HP Mini 210 is likely to be the company's first Intel Pine Trail equipped netbook. Listings for the device have already appeared but more are popping up given us greater colour in terms of specs. The 10-inch Mini 210 netbook will be powered by a 1.66GHz N450 Atom processor, 1GB RAM, 160GB/250GB HDD and Windows 7 Starter.
It will offer Wi-Fi (b/g/n), webcam, chiclet keyboard and either a 3-cell or 6-cell battery. Leaked promo shots (attached after the jump) show that the Mini 210 has a flush glossy display and chiclet keyboard. Four colours will be available when the Mini 210 goes on sale in the New Year. This includes Matte Silver with pattern, Matte Black with pattern, Sonoma Red, Pacific Blue and Solid Black. Read more
December 17, 2009 at 12:46 pm
Nvidia will showcase ION 2 at CES 2010 in January, with a formal launch penciled in for the first quarter of 2010. Nvidia confirmed the existence of the chip during a conference call yesterday and expects several partners to be showing off ION 2 devices at CES.
Nvidia has apparently delayed the release of the chip due to pressure from its partners such as Asus, HP and Lenovo who are still enjoying good sales of netbooks/nettops using the original ION. ION 2 is expected to run twice as fast as the original, sporting at least twice as many shaders. Read more
December 11, 2009 at 8:22 am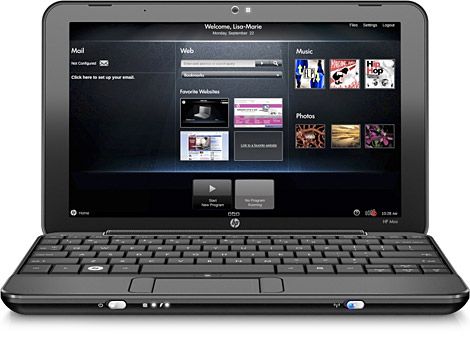 References to the HP Mini 210 netbook have been unearthed before, albeit with little detail. The same model has now been spotted on the official HP support site. Before you get too excited though, there's still no detail in terms of hardware specifications. There is no doubt that this model is on the horizon and I've seen it listed on numerous e-tailers (with no hardware specs unfortunately).
One particular site suggests a release date of February 1st 2010. This puts it in the frame to be HP's Pineview Atom-powered netbook. However, debating what else the HP Mini 210 could feature is just guess work right now. Hopefully, we'll hear more at CES 2010 in early January. We've attached the HP Mini 210 screen grabs listed on HP after the jump.
Update: Spanish retailer Area Integral has some specs of the HP Mini 210. It looks like it will be an Intel Pineview-powered netbook armed with a 1.66GHz N450 Atom processor, 1GB RAM, 250GB HDD and Windows 7 Starter. Read more
November 22, 2009 at 4:02 pm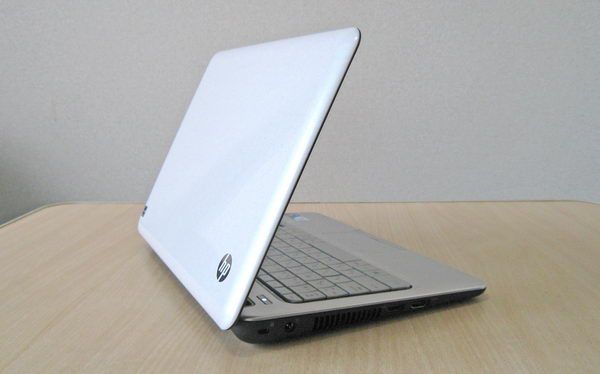 The HP Pavilion dm1 11.6-inch CULV-powered ultra-thin has seen its first review from Netbooked. It is powered by a dual-core 1.2GHz Intel SU2300 processor that should be able to handle 1080p YouTube video. It wins points for including a solid keyboard, low fan noise, good audio and a battery life of 4.5 hours.
However, on the negative side, the lid is subject to flex, the touchpad doesn't support multi-touch and has rather stiff touchpad buttons. The model tested also didn't feature Bluetooth and Wi-Fi draft-n. Click through for the main key review points. Read more
November 17, 2009 at 12:24 pm
SquareTrade, a large independent warranty provider, has analysed the failure rates for over 30,000 laptops and netbooks covered by its warranty plans with some revealing insights. It found that just under a third of laptops will fail within three years and that netbooks are 20 percent more likely to fail.
Breaking down the results, SquareTrade found that 20.4 percent of laptop failures were due to hardware malfunctions and 10.4 percent were from accidental damage. Whilst one would expect netbooks to suffer a higher rate of accidental damage to their portability, apparently netbook hardware malfunctions were 20 percent higher than laptops. Read more
November 13, 2009 at 12:19 pm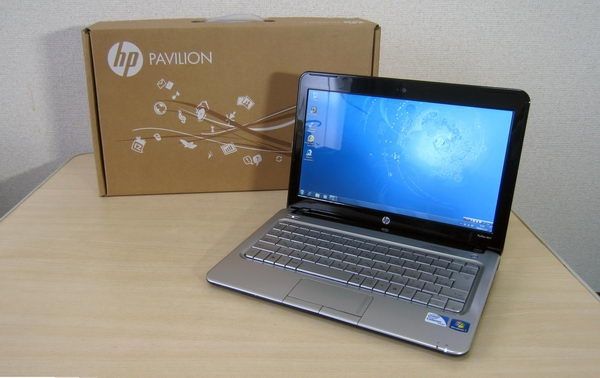 HP's 11.6-inch Pavilion dm1 CULV-based ultra-thin has seen its first unboxing video courtesy of Netbooked. Initial impressions suggests a build quality that sits somewhere between the Lenovo IdeaPad U150 and Acer Aspire 1410 ultra-thins.
The dm1 SKU that Netbooked unboxed has a 1.2GHz dual core SU2300 processor, GS45 chipset, GMA 4500MHD graphics and runs Windows 7 Home Premium. It comes with an 11.6-inch (1366 x 768) display, 250GB HDD, 2GB RAM, 5-in-1 card reader and two USB ports. The 6-cell battery should be good for around 8 hours.
The dm1 is available to pre-order in the UK from Amazon for £469.99
. Check out the video after the jump. Read more
October 29, 2009 at 9:40 pm
If the name sounds familiar then that's because the Compaq Mini 311c is essentially the European version of the ION-equipped HP Mini 311. The differences appear to be mainly cosmetic, with the Compaq having a 'Q' logo on its matte lid. Pierre from Blogeee has given his thoughts on the device as well as a video unboxing.
The Mini 311c comes with an 11.6-inch (1366 x 768) display and is armed with an 1.6GHz N270 Atom processor, ION LE, 1GB RAM and a 160GB HDD. Other features include Wi-Fi (b/g), Bluetooth, a 6-cell battery, 5-in-1 card reader and XP Home.
It is a very keenly priced netbook, expected to hit the UK for £319.99
according to the Amazon.co.uk pre-order page. This is much cheaper than the other ION netbook, the Samsung N510 that currently retails for around £400
. However, the N510 does offer a slightly faster 1.66GHz N280 Atom processor and wireless draft-N. Either way, it looks like Compaq is on to a winner with the Mini 311c. Check out the (French) video unboxing after the jump. Read more
October 29, 2009 at 11:30 am

It always seemed a bit strange that Nvidia would release an entry level ION chipset targeted exclusively to Windows XP netbooks. The ION platform combines an Intel processor and a GeForce 9400M graphics based MCP79 chipset. The cost of producing two chipsets seemed prohibitive, especially as we're likely to see fewer and fewer netbooks sporting XP as time goes on.
However, it appears that the ION and ION LE chipsets are physically the same after all. The only difference is that ION LE has had DX10 disabled according to some investigative work by MyHPMini member runawayprisoner. He basically added the device id of ION LE into the INF for the full ION HP drivers. The end result gives you DX10 support for the ION LE. Read more
October 20, 2009 at 6:06 pm
The advent of Windows 7 is leading to a shift of netbooks running XP to Windows 7 Starter Edition. We'd advise anyone looking to buy a netbook right now to sit tight and see how pricing settles. Whilst Windows 7 netbooks are (initially) likely to be more expensive, prices will come down. Even if you're not bothered about Win 7, normal XP netbooks will drop in price as XP is perceived to be old-hat.
Yesterday, we brought you a list of netbooks available to pre-order in the US and today we noticed a large number of Windows 7 netbooks available to pre-order from Amazon UK. Most of these netbooks are shipping with Windows 7 Starter Edition and will launch on October 22nd. Check out the list after the jump. Read more
October 19, 2009 at 1:03 pm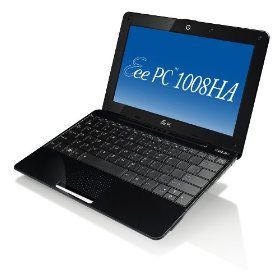 Following on from our previous post, where we highlighted the Intel CULV-powered ultra-thins that are now available to pre-order with Windows 7, we bring you a similarly long list of Windows 7 netbooks.
HP now has Windows 7 options on its site. The premium for Windows 7 is $50 for the Mini 311 (Home Premium) and $30 for the Mini 110 (Starter Edition). Dell also has Windows 7 options up on its site, it is charging $30 for the Starter Edition on its Mini 10/10v netbooks.
Amazon.com
has been busy listing a number of new netbook SKUS with Windows 7. Most of these new models are running on Windows 7 Starter Edition and run 250GB hard drives, rather than the 160GB standard up until now. Memory modules are still stuck at 1GB though. Check out the list of Windows 7 netbooks available to pre-order below. Read more