January 3, 2010 at 1:33 pm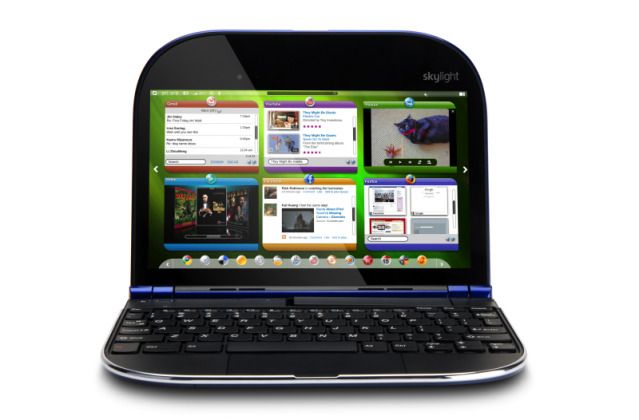 Lenovo is set to announce the Skylight smartbook at CES next week. The tipster who gave us a heads-up on the Ideapad S10-3t has given us the first details of the new smartbook.
The Lenovo Skylight is the company's first smartbook, powered by the ARM-based Qualcomm Snapdragon chipset. It will launch in the US in April, where one will be able to purchase the Skylight on a standalone basis through Lenovo.com for $499 or on a two-year AT&T 3G data contract. The Skylight will then be available in Europe and China later in 2010. Read more
January 3, 2010 at 12:46 pm
We have been informed that Lenovo is indeed set to announce the Ideapad S10-3t and S10-3 netbooks at CES next week. That's not too surprising given the leaks we have already seen, but we also have in our possession first details on technical specifications, pricing and availability.
Lenovo's third generation of netbooks will be headlined by the Ideapad S10-3t. This convertible tablet/netbook will boast a 10.1-inch multitouch capacitive display. As with other convertible tablets, the display can swivel by 180 degrees to form a touch tablet. Lenovo claims it is built with its NaturalTouch fingertip touch screen technology, versus pressure touch technology. But surely this is how all capacitive displays work? The picture below is the first of the Ideapad S10-3t. Read more
December 25, 2009 at 12:10 am
Laptop Mag has pitted the four current ION netbooks on the market against each other. This includes the dual-core Asus Eee PC 1201N, HP Mini 311, Lenovo S12 ION and Samsung N510. They compared each of the four across a number of categories including battery life, value for money, design as well as video and gaming performance.
It's probably not surprising to hear that the Asus Eee PC 1201N won most of the performance tests, whilst the HP Mini 311 won best design and value for money. The Samsung N510 came out on top in terms of battery life. Choosing a winner seems a bit subjective as people will value different features more strongly than others. Click through to find out who the overall winner was.
Update: Engadget also has a good write-up of the above four ION netbooks head-to-head.
December 23, 2009 at 9:44 am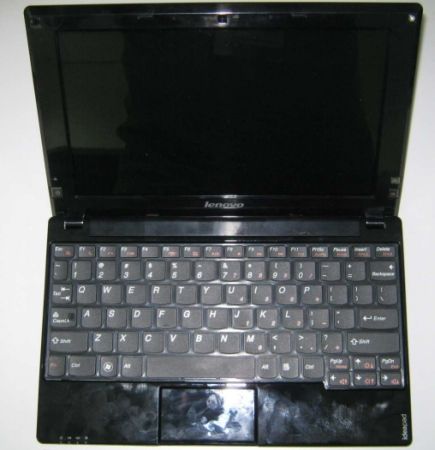 Lenovo is planning to announce its third-generation of netbooks at CES in January. The new Intel Pine Trail models include the Lenovo Ideapad S10-3 as well as a new convertible tablet model called the S10-3t (I imagine 't' stands for touch here).
Both netbooks will have 10.1-inch displays and be powered by a 1.66GHz N450 Atom Pineview processor Windows 7. It will come with Wi-Fi as well as options for 3G and GPS. We have already seen the Ideapad S10-3 before when it passed through the FCC, although we've not yet laid eyes on the S10-3t convertible netbook. Both devices will come with full-sized keyboards according to the DigiTech report. I'm sure further details will be forthcoming very soon.
Via JKKMobile.
December 17, 2009 at 12:46 pm
Nvidia will showcase ION 2 at CES 2010 in January, with a formal launch penciled in for the first quarter of 2010. Nvidia confirmed the existence of the chip during a conference call yesterday and expects several partners to be showing off ION 2 devices at CES.
Nvidia has apparently delayed the release of the chip due to pressure from its partners such as Asus, HP and Lenovo who are still enjoying good sales of netbooks/nettops using the original ION. ION 2 is expected to run twice as fast as the original, sporting at least twice as many shaders. Read more
December 9, 2009 at 9:07 am
Whilst the 12.1-inch Lenovo Ideapad S12 has been around for many months, the ION version was only recently released. Lenovo waited for the launch of Windows 7 before release, which some feel took some of the steam out of its early momentum. Especially as the S12 was the first announced ION netbook, however in the end the HP Mini 311 and Samsung's N510 launched ahead of it (at least in Europe).
A couple of sites have reviewed the Lenovo S12 ION. Laptop Mag found the graphics performance to be good and the S12 offered a spacious keyboard, bright colourful display and loud speakers. However, it was let down by poor battery life and felt that the HP Mini 311 offered better value for money, as it is both cheaper and lasts for two hours longer. The S12 ION lasted for three hours and forty-five minutes in terms of battery. Read more
December 8, 2009 at 8:16 am
Okay, there's not much to go on here, but a recent FCC filing from Realtek Semiconductor has mentioned two unheard of devices when conducting wireless SAR (specific absorption rate) testing. The Thinkpad Mini 10 and Thinkpad Mini 11 are cited as 'host' devices along with the already outed Thinkpad X100e.
The Thinkpad X100e is an AMD-powered 11.6-inch ultra-thin. Could the Thinkpad Mini 10 and Mini 11 be Lenovo's Atom-based Thinkpad solution? I would imagine that the former would come with a 10.1" display and the latter with an 11.6" screen, but there's limited information here. They may not be netbooks at all but codenames for wirelesss adaptors as suggested by Wireless Goodness. Either way, if anything more tangible comes from this we'll keep you posted. Click through for a screengrab of the evidence. Read more
November 19, 2009 at 10:25 am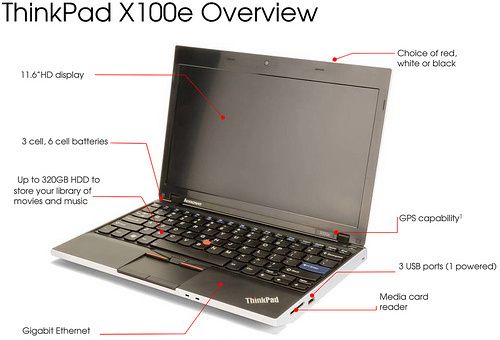 New details surrounding the rumoured Lenovo Thinkpad X100e have been leaked by German news site Chip.de. There is a whole host of new information including specifications and other marketing material. The leak suggests that the X100e will come with an 11.6-inch (1366 x 768) display and AMD Athlon Neo MV-40 processor.
This ultra-thin will support up to 4GB of RAM and comes with 160/250/320GB storage options. As you would expect for a ThinkPad, you'll get Trackpoint navigation along with a multi-touch touchpad. Other features include Wi-Fi (b/g/n), optional 3G, three USB ports, 4-in-1 card reader and a 0.3MP webcam.
It will come with both 3-cell and 6-cell batteries, with the latter quoted to last for just over 5 hours. Unusually for a Thinkpad, it will also come in white and red colours and have a chiclet keyboard. No release date has been given, although the previous rumour suggested that this will launch at CES in January. It is expected to launch with prices starting from $449. We'll keep you updated with further developments. Click through for some X100e slides. Read more
November 16, 2009 at 11:27 am
Lenovo is set to launch a new 10.1-inch netbook based on the new Pineview Atom processor according to a new listing over at the FCC. The Ideapad netbook, codenamed FL5-B3, sports a 1.66GHz N450 Atom CPU, 2GB RAM and a 250GB HDD.
It is interesting to see the netbook armed with 2GB RAM, which likely means that it will come with Windows 7 Home Premium, given the licensing restrictions over Windows 7 Starter. The 10.1-inch display has a resolution of 1024 x 600 pixels and 5,400RPM hard drive.
It uses a chiclet keyboard and, unusually, the touchpad has no buttons that I can make out. Apart from that, the design is mostly similar to existing Lenovo Ideapad netbooks. It does have glossy internals though, making this a fingerprint magnet. This model will probably make an appearance at next year's CES trade show in January.
Via Wireless Goodness [via SlashGear].
November 12, 2009 at 9:03 pm
As expected, Qualcomm's CEO, Paul Jacobs, revealed one of the first smartbooks expected to hit the market. The device was announced at a Qualcomm investor day in New York. Information on the new device is sparse, however what we do know is that the new smartbook will be powered by Qualcomm's Snapdragon chipset, manufactured by Lenovo and sold in the US through AT&T.
There is a crude image of the device lifted from the investor webcast that shows a red device with a homescreen split into six widgets. Jacobs said that the device was thinner than a Palm Pre and it certainly seems very thin. The device will also have full Flash 10.1 support and sport a high-resolution display. A formal launch is expected during CES in January 2010. Check out the first image of the device after the break. Read more
November 10, 2009 at 4:39 pm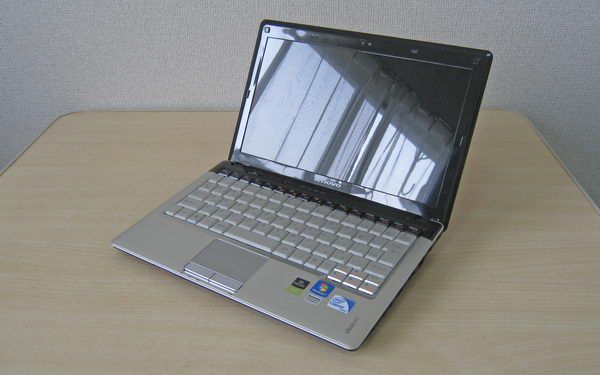 Peter over at Netbooked has put the Lenovo Ideapad U150 ultra-thin through its paces and it seems to be well regarded. The build quality is a step above most netbooks, the keyboard is very comfortable to use, it plays HD Youtube videos and even has a reasonable 5-hour battery life.
Other positives included good audio quality and one of the best touchpads he's used. There were a few annoyances however, including the placement of Ctrl and Fn keys (a staple of most Lenovo laptops), the 6-cell battery protrudes and it was a little noisy. Check out the key review points after the break. Read more
November 10, 2009 at 4:02 pm
Lenovo's 11.6-inch CULV-powered Ideapad U150 is now shipping in the United States. Two models are being offered, the base model costs $699 and has a 1.3GHz CPU (SU4100), 3GB RAM and a 250GB HDD. A more expensive ($849) model includes a 1.3GHz dual-core CPU (SU7300), 4GB RAM and a 320GB HDD.
However, the cheaper SKU has a wait time of "more than 4 weeks" whilst the more expensive version should ship in 16 business days. The Ideapad U150 sports an 11.6-inch (1366 x 768) display, Wi-Fi (b/g/n), Bluetooth 2.1, 1.3MP webcam, HDMI, two USB ports, card reader and unusually a combo USB/eSATA port.
Via Netbooked.
November 9, 2009 at 10:18 am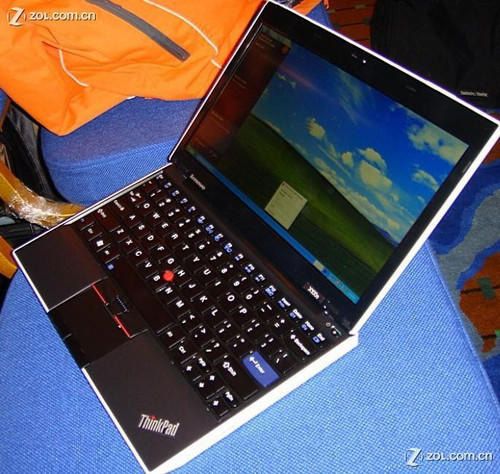 Thinkpad will release the X100e netbook in time for the Consumer Electronics Show (CES 2009) on 5th January 2010 according to ThinkpadToday. The device has been dubbed the "entry level ultra portable, the first ThinkPad of its size" according to its sources.
Pictures floating around the web show a device with white lid, flush touchpad and chiclet keys. I hope I'm not the only one who would love to see the traditional black styling and normal keys. Specifications of the X100e remain a mystery for now, ThinkpadToday have taken a guess and believes it will come with a 12.1-inch (1280 x 800) display and 1.6GHz AMD Neo processor.
As a Thinkpad user myself, this sounds like great news, although I'm personally a bit skeptical until we hear something more official. However, back in April, the company were fishing around for consumers thoughts on whether a Thinkpad netbook was a good idea. So we know it is something they have been thinking of. Thinkpads are renowned for their bullet-proof build quality, excellent keyboards and reliability. I'd love to see a Thinkpad netbook, as long as it doesn't compromise too much on the brands core attributes.
November 4, 2009 at 1:43 pm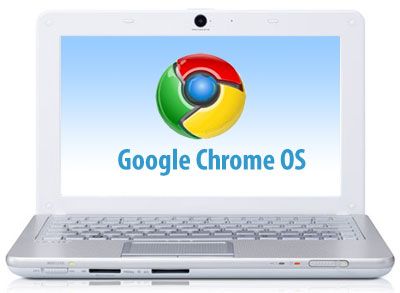 Lenovo has put the boot into Linux netbooks, saying that the introduction of Windows 7 makes the gap even wider than before. Howard Locker, director of Lenovo's new technology department, also confirmed that they are looking into alternatives including Google's Chrome OS.
Lenovo launched Linux netbooks targeting the education market back in October 2008, but canned them following poor sales. "Our S9 and S10 model netbooks had Linux loads, but they didn't do well so we stopped selling them. People didn't realize what they bought, and they returned them because they expected Windows and thought they were broken," Locker said. Read more
November 2, 2009 at 3:33 pm
What looks like a new Lenovo Ideapad netbook has been spotted on the FCC's (Federal Communications Commission) website [PDF]. Very little is known about the device apart from the fact that it sports a 10.1-inch display. It will also feature Wi-Fi, Bluetooth, 3G and a 3-in-1 card reader.
Judging by the technical diagrams the netbook, codenamed 0251, will only come with 1 USB port strangely along with a mini-HDMI port. It's obviously very early days for this model, but we'll bring you further developments if/when they happen. Check out enlarged technical images after the cut. Read more