Sony has officially announced its new Vaio P (P11S1E) ultraportable. The new model comes with several differentiating features that include a touchpad and mouse buttons (in addition to the central trackpoint). The small touchpad sits to the right of the display, whilst the buttons are on the left side that is said to make it easy to use when holding it with two hands.
In terms of specs, the Vaio P will still be powered by a Silverthorne processor. Specifically the 1.86GHz Intel Z540 Atom is mentioned for Europe along with 2GB RAM, 54GB SSD and Windows 7 Premium. You'll also get Bluetooth 2.1, Wi-Fi (b/g/n) and two USB ports. Read more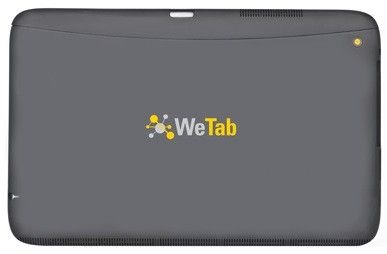 Neofonie's WePad tablet has been renamed WeTab in order to clearly differentiate itself from the competition. I'm not sure that's the real reason behind the change, maybe they feared Apple's ire in the 'Pad' part of the name. There are no other changes to the hardware itself.
The WeTab is up for pre-order at Amazon.de for €449. This will get you an 11.6-inch tablet sporting a high-resolution (1366 x 768) display, 1.66GHz N450 Atom processor, 16GB flash drive, the Android operating system and HDMI out. The 32GB model will set you back €569.
Details on a launch date for the ExoPC tablet has finally come through. The 8.9-inch (1024 x 600) slate that features a 1.6GHz N270 Atom processor, 2GB RAM, a 32GB SSD and Windows 7 will launch on September 7th in the US, Canada and France.
We also now know that the ExoPC will include the Broadcom Crystal HD media card (BCM70012), enabling 1080p video playback. There's no word on pricing for now, but hopefully that'll come soon enough.
Via Blogue de Geek.
It's becoming trickier keeping up to date with all the tablet news given how everyone seems to be launching one these days. Today's roundup brings news of three new tablets. Samsung is rumoured to be launching the S-Pad tablet that sports a 7-inch Super AMOLED display and the Android OS. It will include access to Samsung's own app store and come with a USB dock. There are no pricing details although it's expected to launch on contract from SK Telecom with a subsidised contract.
Aigo is planning a similarly sized 7-inch tablet that will also run Android 2.1, but will be powered by the Nvidia Tegra 2 chipset. It comes with a 1GHz ARM Cortex-A9 processor, 512MB RAM, and 4-32GB of internal storage. It also features an HDMI port, an accelerometer, ambient light sensor, 3120mAh battery and card reader. Read more
The Viliv S10 Blade convertible netbook is now shipping over at Dynamism. Prices start at $699, however if you're after the 1.6GHz / 64GB SSD version you can get a free spare battery (worth $110) and an instant rebate of $70. Other configurations will be released over the next couple of weeks.
The Viliv S10 Blade is a 10.1-inch convertible netbook that comes with a high resolution 1366 x 768 display, 10-hour battery, 1GB RAM and an Intel Silverthorne processor (either a 1.6GHz Z530 or 2.0GHz Z550). It will be sold in various configurations, including options for XP or Windows 7 as well as HDD/SDD choices.
April 30, 2010 at 2:32 pm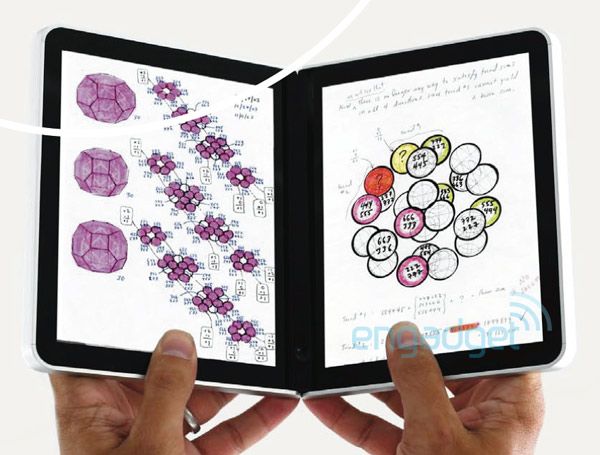 Two of the most talked-about portable gadgets of recent months have been shelved according to sources. Microsoft's rumoured dual-screen Courier project will not see the light of day according to Frank Shaw, Microsoft's VP of corporate communications.
"The "Courier" project is an example of this type of effort and its technologies will be evaluated for use in future Microsoft offerings, but we have no plans to build such a device at this time," said Shaw. Read more
April 28, 2010 at 9:03 am

Sony will soon announce details of its new ultra mobile Vaio device, according to the official Sony Japan website. There's little information apart from a "Coming soon" notice and an orange symbol that looks like a paperclip. Hopefully, we'll find out soon enough.
Via Engadget.
April 28, 2010 at 8:55 am
Are there any Europeans out there who have been itching to get hands-on with the JooJoo? Well you're in luck, the company is now shipping the JooJoo to France, Germany and the UK for €359/£319 plus shipping. The JooJoo sports a 12.1-inch (1366 x 768) display, 1.6GHz N270 Atom, ION graphics and a custom Linux UI.
Via Blogeee.
April 26, 2010 at 8:06 pm
A new version of Toshiba's popular NB305 netbook will launch with Intel's new DDR3-enabled N455 Atom processor along with 1GB of 1066MHz DDR3 RAM. The Toshiba NB305-10F has been spotted on the official Toshiba France website complete with a list of specs.
Other specs remain the same. It will come with a 10.1-inch (1024 x 600) display, 250GB HDD and Windows 7 Basic. The exact launch date for the new NB305 is unknown but it will launch with a price around the €350 mark.
Via Netbook Italia.
April 26, 2010 at 7:20 pm
Intel has officially launched the CTL 2go Convertible Classmate PC NL2, the latest Classmate PC aimed at kids. However, the specs are anything but skimpy. You get a 10.1-inch (1024 x 600) resistive touchscreen display powered by a 1.66GHz N450 Atom processor, 1GB RAM and either 32GB flash or a 2.5-inch HDD.
It also comes with a water-resistant keyboard/touchpad, accelerometer, Wi-Fi (b/g/n), two USB ports and SD card slot. WiMAX, 3G or GPS are also optional. As it's aimed for kids it has HDD protection, Intel says that you can drop it 60cm without damage (70cm for the flash version). The company quotes 4.8 hours for the 4-cell battery and 8.5 hours for the 6-cell. Read more
April 23, 2010 at 4:11 pm
Viewsonic has announced a new netbook for the UK market called the VNB106D. The model doesn't stray from the typical netbook mould, offering a 10-inch (1024 x 600) display, last-gen 1.6GHz N270 Atom processor, 1GB RAM, 160GB HDD and Windows 7 Starter.
Despite standard specs, it is quite thin measuring just 18.2mm in thickness and weighs 1.26kg. Other features include Wi-Fi (b/g/n), a 0.3MP webcam, card reader, two USB ports and a 4-cell battery. Click through for the specs. Read more
April 17, 2010 at 4:50 pm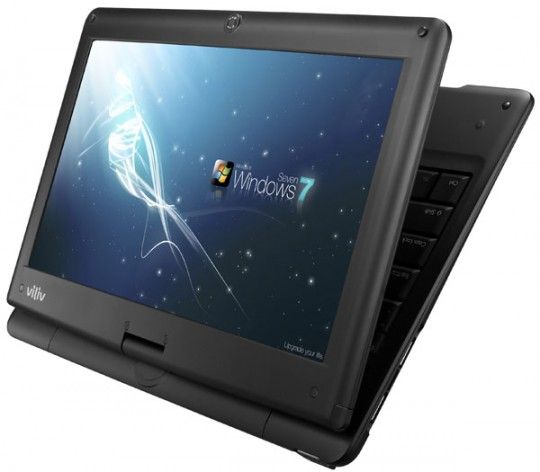 The Viliv's 10-inch convertible netbook, the S10 Blade, has been delayed from its original April 22 ship date. Depending on which model you ordered, it will not ship until April 27 for the 1.33GHz Z530 Atom variants and May 10 for the 2.0GHz Atom Z550 Atom models.
The entry-level model with a standard 60GB HDD and Windows XP will ship on May 7, whilst the 32GB SSD model will ship on May 5. Reasons for the delay haven't been made clear, although importer Dynamism has told one customer that it has been "delayed by the factory".
Via Engadget.
April 15, 2010 at 3:09 pm
We already heard that Toshiba were preparing to launch its own tablets by Q1 2011 and now we have a bit more detail on the slates themselves. According to a Reuters report, Toshiba will launch at least one 10-inch tablet on the Android platform and another "dual-screen model running Windows."
These tablets are expected to be media consumption devices, much like the Apple iPad. The company also doesn't expect tablets to cannibalise other devices. "We definitely see a place for the slate, we see there's a market there" says Jeff Barney, general manager of digital products for Toshiba America. "It'll be expansive like netbooks, it won't be cannibalistic … Media consumption on these slates will be the main user activity." Read more
April 12, 2010 at 5:34 pm
Neofonie and 4titoo has officially announced the WePad tablet this afternoon. The WePad is an 11.6-inch tablet sporting a high-resolution (1366 x 768) display, 1.66GHz N450 Atom processor, the Android operating system, HDMI out and is set to hit the streets in Germany in July.
The WePad will be available in two configurations. The first will come with 16GB flash storage for €449, whilst a more expensive (€569) version will come with 3G and 32GB of storage. Read more
April 12, 2010 at 12:16 pm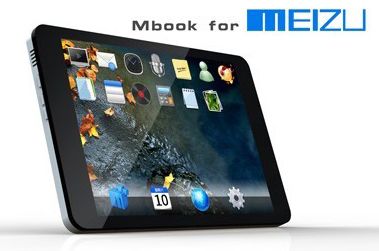 Meizu has announced the first details of its Apple iPad clone called the Mbook. The 8.4-inch capacitive slate has a 1024 x 768 resolution display and is armed with a 1.5GHz processor. It is capable of 1080p video output and fittingly comes with a HDMI port.
The Mbook is thought to use Android as the OS and will have a battery runtime of 12 hours. Other features include Wi-Fi, 3G and GPS. Pricing remains a mystery for now, although we are not expecting to see the device hit shelves until 2011.
Via Electronista.