Asus has announced one of the most desirable 12.1-inch netbooks I've seen in a while. The ASUS-Lamborghini VX6 certainly won't be cheap but thankfully you're not just paying for the logo and design. They've also managed to pack in some leading edge components. First off the VX6 will come with a 12.1-inch (1366 x 768) display and will be powered by the upcoming 1.8GHz dual-core D525 Atom processor that is DDR3 enabled.
It will also feature next-generation ION, up to 4GB of DDR3 RAM, USB 3.0, Bluetooth 3.0 and will come with Windows 7. If that wasn't enough, you'll also get a Bang & Olufsen ICEpower sound system, combined with SRS Premium Sound. I think I've just fallen in love. Check out some pictures after the break. Read more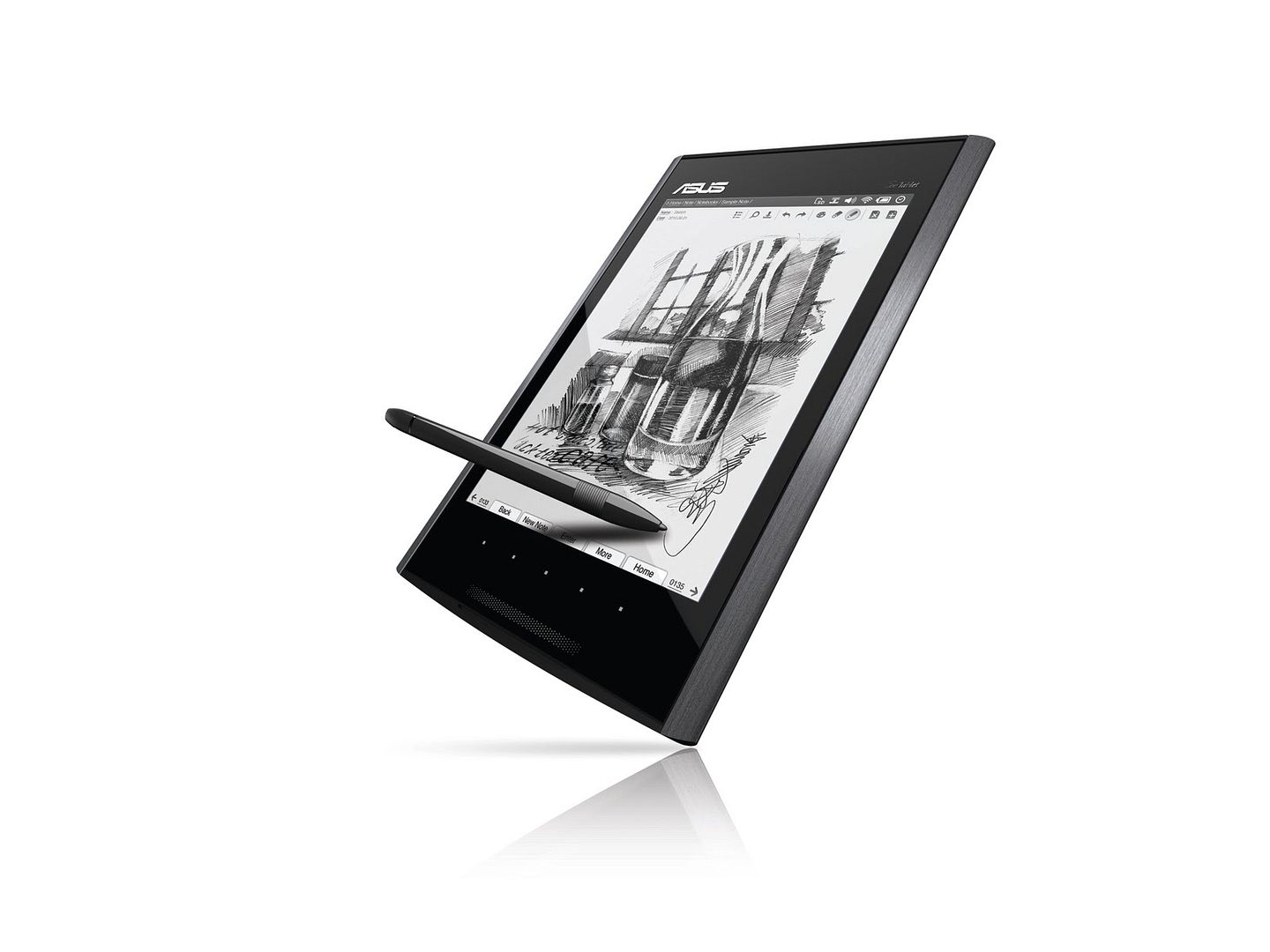 Asus has revealed a third tablet at Computex Taipei, although this one appears to be more of a digital notepad rather than multimedia device. It comes with a 2450 dpi touch resolution screen and is designed with students and business professionals in mind.
The size of the display is unknown but it will come with a 10-hour battery and a 2MP camera that the company says can be used to capture lecture slides and write notes on them instantly. There will be options to store, sort, tag and organise your notes. Page turns will take just 0.1 second, 9x faster than normal e-readers says the company. Click through for a larger image of the device. Read more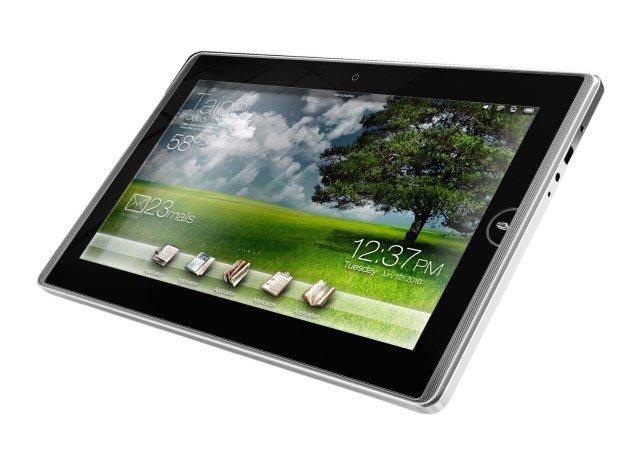 Asus has announced two new Eee Pad tablets at Computex Taipei. Both are Windows based, one coming with a 10-inch screen and another with a 12-inch screen. The smaller 10-inch Eee Pad EP101TC will be superslim at just 12.2mm in thickness and weighs 675g. It will run Windows Embedded Compact 7.
The larger 12-inch Eee Pad EP121 will be more fully featured which the company claims will also serve as an e-reader. It will be powered by an unspecified Intel Core 2 Duo processor and come with Windows 7 Home Premium. Battery life should be good for 10 hours and it will come with a special docking station for character input (a virtual keyboard will also be present). Check out some pictures after the break. Read more
MSI has unveiled two 10-inch tablets at Computex both under a new brand name for tablets called Wind Pad. The MSI Wind Pad 100 is powered by a 1.6GHz Intel Atom Z530 processor and comes with Windows 7, whilst the Wind Pad 110 is powered by the Nvidia Tegra 2 chipset and comes with Android.
The MSI Wind Pad 100 has a 10-inch (1024 x 600) capacitive touch display and comes with Windows 7 Ultimate, although MSI has created its own 'Wind Touch' UI. It will come with a HDMI socket capable of outputting 720p video, two USB ports and webcam and will land later this year for $499. Engadget managed some hands-on time and found that it felt "incredibly sluggish." Read more
Computex is underway and we are expected to hear about a host of new devices from a number of Taiwanese companies including Asus, Acer and MSI. To kick things off, Asus is showing off the Asus Eee PC 1015N netbook. The 1015N is the company's first 10-inch next-generation netbook and will come with Nvidia's Optimus technology.
Judging by the pictures it comes with a matte (smudge-free) lid, matte display, chiclet keyboard, large touchpad with single rocker bar, HDMI, three USB ports and a 6-cell battery. You will only be able to upgrade the RAM as no access panel has been provided for the hard drive. Pricing is expected to be around the €400 mark when it launches in H2 2010. Other specs are unknown right now, but we'll update this post as soon as we have them. In the meantime, check out some pics after the break. Read more
Lenovo has indefinitely delayed the release of two of its most anticipated products, the Skylight smartbook and Ideapad U1 Hybrid. The latter was interesting in that it was a tablet and CULV ultrathin in one form-factor. Both concepts are now back on the drawing board to prepare for a relaunch using Android OS instead of the custom Linux OS they were planning on using.
There is currently no idea when they will hit the market again and we don't know if we'll see them in their current forms again. Lenovo released a statement highlighting that it had shelved "plans to release the initial version of the Skylight smartbook." This could mean it will come back to the market in another guise. There are also rumours that Lenovo are expected to launch other Android devices by the end of the year, although what form these will take is unknown.
Gigabyte is set to launch an 11.6-inch convertible ultrathin at Computex. The M1125 will be powered by Intel's new Calpella series (Core i3, i5, i7) of processors. The actual processor used is unknown but we'll find out more details next week. The M1125 will also come with USB 3.0 connectivity.
Other specs aren't known right now although it will come with an optional docking station that includes an optical disk drive. What we can tell from the only picture we've found is that it comes with a chiclet keyboard, VGA and Ethernet port. More details are expected next week at Computex, including the type of touch panel used. Click through for a larger picture after the break. Read more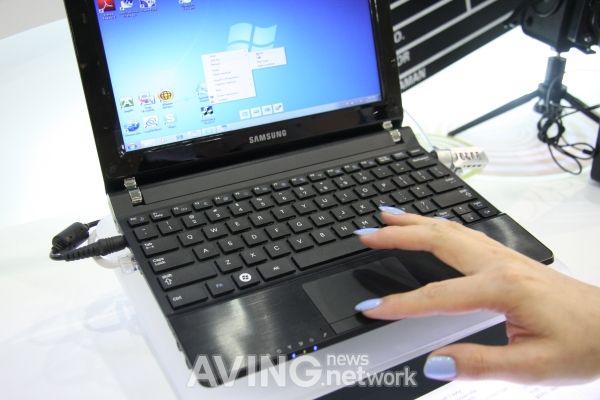 Samsung unveiled a new netbook at the World IT Show 2010 that is expected to launch next month. AVING were on hand to take plenty of pics, but there doesn't seem too much to get excited about, at least spec-wise. The Samsung N230 (NT-N230-JP51B) is a 10.1-inch (1024 x 600) netbook, powered by a 1.66Ghz N450 Atom processor, 1GB RAM, 160GB HDD and Windows 7 Starter operating system.
However, it does come with a refreshed design. This includes a a glossy lid, faux-aluminium palm rest, chrome hinges and a rimless chiclet keyboard. It is difficult to tell from the pictures whether the display is matte or glossy, but you can check them out after the break. Read more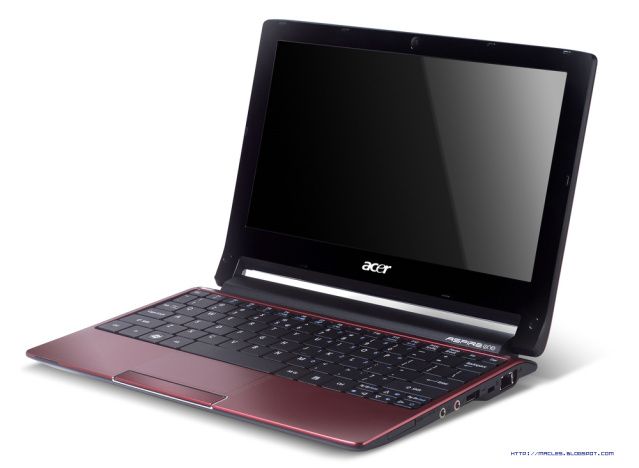 Acer is set to launch its own DDR3 10.1-inch netbook called the Aspire One 533. It will be powered by the upcoming DDR3-enabled N455 and N475 Atom processors. The benefits of DDR3 memory is that it needs only 1.5V, which is 0.3v less than DDR2 memory. This should in theory result in longer runtimes.
macles says that the battery life of the AO533 will be 10 hours and it will come with optional Bluetooth 3.0 support. There are a few design differences too, including a touchpad that rests in a chrome bed. Hard specs aren't known right now, but don't expect anything different over the current norm (1GB RAM, 250GB HDD and Windows 7 Starter). We're likely to hear more on availability and pricing at next week's Computex show in Taipei. Click through for a number of photos. Read more
Whilst there are still no signs of the ION 2-packing Asus Eee PC 1201PN launching in the UK, it has seen its release in New Zealand. This single-core 1.66Ghz N450 Atom powered netbook is selling for AUD$799 in the region and users are already getting hands-on.
This particular model has 2GB RAM, 250GB HDD, Wi-Fi (b/g/n) and Windows 7 Home Premium. Hopefully this means the 1201PN will be landing in other regions very shortly.
Via Netbooked.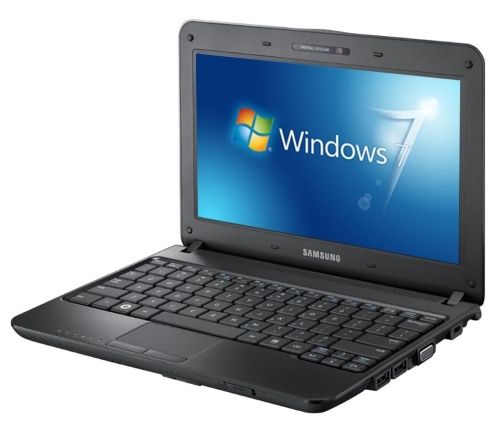 Every once in a while netbook manufacturers tweak existing models with slight changes in specs. Today we've got two such cases. First off, the Asus Eee PC 1008P-KR M is similar to the other Karim Rashid model but comes with lower specs along with a lower price tag. This particular model comes with 1GB RAM, 250GB HDD and Windows 7 Starter and costs $439.08
at Amazon.com.
Samsung has also announced the NB30 Pro. This rugged netbook is targeted to business professionals, hence the inclusion of Windows 7 Professional and an extra 1GB of RAM (2GB total). Other features remain the same and you still get the rugged design including HDD protection, carry handle and spill-resistant keyboard.
Update: Another one for the list. The Dell Mini 11z has been updated to include dedicated left/right mouse buttons, rather than the integrated solution it used before. Click here for more info.
The arrival of Apple's iPad has led many to forecast the end of the netbook. In our view, each serve a different purpose, but to highlight some of those points Cnet UK has a good video comparing the iPad against a netbook (Nokia Booklet 3G) and smartphone (Nexus One) for everyday tasks.
It's all a bit of fun but highlights some practical points about where each gadget has its positives/negatives. Check out the video after the break. Read more
The 11.6-inch Acer Aspire 721 has turned up for pre-order at Amazon.com for $429.99
in Mesh Black colour. The specific model (AO721-3574
) is powered by a 1.7GHz single-core AMD Athlon II Neo K125 processor and comes with ATI Radeon HD 4225 graphics, 2GB DDDR3 RAM and a 250GB HDD.
It features an 11.6-inch (1366 x 768) display, 1.3MP webcam, Wi-Fi (b/g/n), Windows 7 Home Premium and a 6-cell 4400mAh battery good for 5.5 hours of runtime. Performance versus Intel Atom equivalents isn't known right now, but at this price point it's an enticing proposition.
Via Netbooked.
No one wants to be left off the tablet merry-ground and today's company to join the action is VIA, who says that its chip will power a number of Android tablets before the year is over. More specifically, VIA Executive, Richard Brown, said that around five different Android-based tablets priced between $100 and $150 will arrive in the US during the second half of 2010.
He goes on to say that Apple has "legitimated" the tablet market with the iPad. He is not alone in these thoughts, researcher IDC says that the global tablet shipments will increase sixfold by 2014 from 7.6 million to 46 million. Lofty projections indeed. Let's just see if this doesn't become another fad.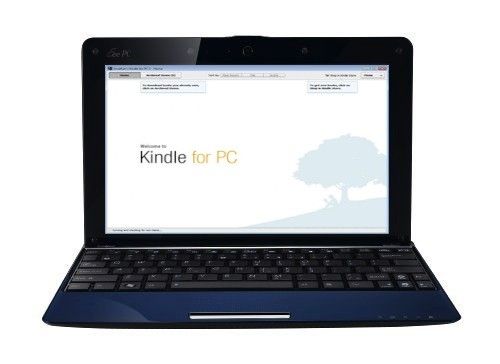 Amazon has teamed up with Asus to pre-install its Kindle for PC application on netbooks/laptops that are sold through Amazon.com. The e-book application will only come preloaded on select devices including the Eee PC 1005PE.
Whilst I agree the idea makes sense, personally I'm not too fond of pre-installed apps when I buy a new netbook / laptop. In fact to keep things fresh, the first thing I usually do is re-install the OS to get rid of the clutter. Also, the thought of actually reading a book on an LCD display for long periods fills me with pain. Now bring this onto a Pixel-Qi equipped device and it becomes a different story altogether.
Via Engadget.