November 12, 2009 at 9:03 pm
As expected, Qualcomm's CEO, Paul Jacobs, revealed one of the first smartbooks expected to hit the market. The device was announced at a Qualcomm investor day in New York. Information on the new device is sparse, however what we do know is that the new smartbook will be powered by Qualcomm's Snapdragon chipset, manufactured by Lenovo and sold in the US through AT&T.
There is a crude image of the device lifted from the investor webcast that shows a red device with a homescreen split into six widgets. Jacobs said that the device was thinner than a Palm Pre and it certainly seems very thin. The device will also have full Flash 10.1 support and sport a high-resolution display. A formal launch is expected during CES in January 2010. Check out the first image of the device after the break. Read more
November 11, 2009 at 12:24 pm
Qualcomm is expected to announce its first smartbook device tomorrow (12th November) at an analyst meeting in New York. It is unknown whether this will be a prototype or whether it is the finished article and to be announced along with an OEM. For those that are interested the meeting starts at 10AM Eastern Time and you can listen to the meeting here.
Smartbooks are a new category of device that sports an ARM chipset and is always connected to the internet through a SoC (System on Chip) that combines 3G, wireless and GPS. The chips are also said to be highly energy efficient, which means long battery lives. Qualcomm says that 40 Qualcomm Snapdragon-powered products are in the works from 15 different manufacturers.
November 9, 2009 at 3:55 pm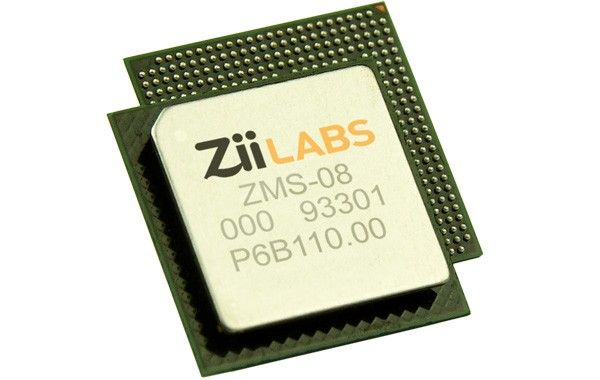 ZiiLABS, which is owned by Creative, has announced a new chipset based on a 1GHz ARM Cortex processor, capable of full 1080p HD video playback. The processor is expected to be used in smartbooks, tablets and home media hubs.
The ZMS-08 processor can deliver full 1080p H.264 video, accelerated OpenGL ES 2.0 3D graphics at up to 1 Gpixels/sec, Adobe Flash 10, image processing and advanced Xtreme Fidelity X-Fi Audio effects. The chip is aimed at low-power mobile devices. Read more
November 5, 2009 at 5:49 pm
Details of the second generation of Nvidia's Tegra platform are starting to emerge. Fudzilla is reporting that the new chip will arrive in 2010 and will use the dual-core ARM 9 processor. This will give it twice the computational and graphics power of the current Tegra chip according to "high ranking industry sources".
Nvidia CEO, Jen-Hsun Huang, wants Tegra to account for over half of the company's revenues in the next few years. Whilst it's presence is likely to end up in high-end smartphones, they will also feature in smartbooks too.
October 30, 2009 at 10:36 am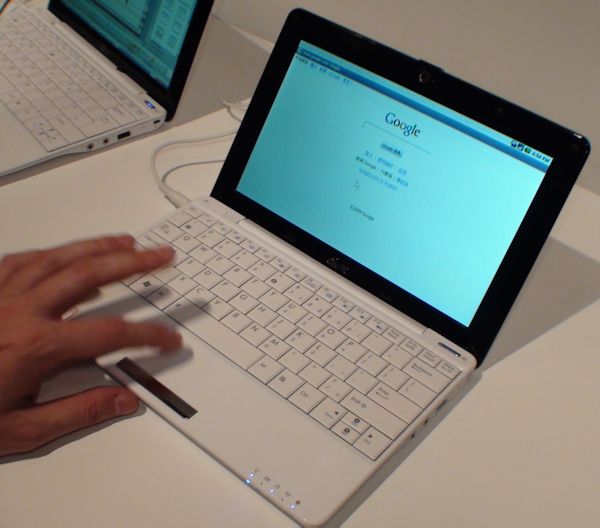 This is why you should never trust what a Chief Executive says. Asustek CEO, Jerry Shen, has apparently told an investor conference yesterday that it will be launching a smartbook device in the first quarter 2010. He even referred to smartbooks with such colorful language as a "secret weapon" that could take the company to a new "Eee PC-like peak"
However, it was only in late August when Shen had reportedly frozen development of smartbooks. "Currently, I still don't see a clear market for smartbooks," Shen said at the time. Obviously something has changed his mind in the intervening two months, looking at the contrast in sentiment.
Little detail is known about the Asus smartbook, although Shen said that pricing will be around the NTD 6,000 ($185, €125, £110) mark, before tax. It will also apparently be powered by a Qualcomm Snapdragon (ARM-designed) processor. We're still waiting for the hoard of smartbooks to launch this quarter, however despite this, it would take a foolish person to write off this interesting new category of device.
Via Shanzai.
October 14, 2009 at 8:16 pm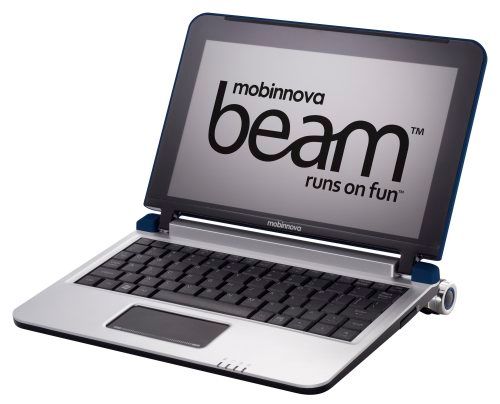 The Mobinnova élan smartbook, which debuted at Computex in June this year, has undergone a name change. The 8.9-inch Nvidia Tegra-based smartbook will now be known as the Mobinnova Beam according to Laptop Mag.
From what we can tell there are no new hardware revisions. The Mobinnova Beam is still expected to play 720p HD video content and have a long battery life (5-10 hours depending on activity). This is all wrapped up in a chassis weighing just 836g and measuring 20.5mm in thickness.
The device is expected to run the Windows CE operating system and be sold similarly to current subsidized netbooks on the market. The device was expected to ship by the end of this year, but that date has slipped. Launch pricing as well as the carrier is expected to be revealed in January 2010 at the CES trade show. One of the pricing plans is expected to be $60/month although there are no details on length of contract or any upfront fees. We'll bring you more news as we have it.
September 26, 2009 at 9:03 am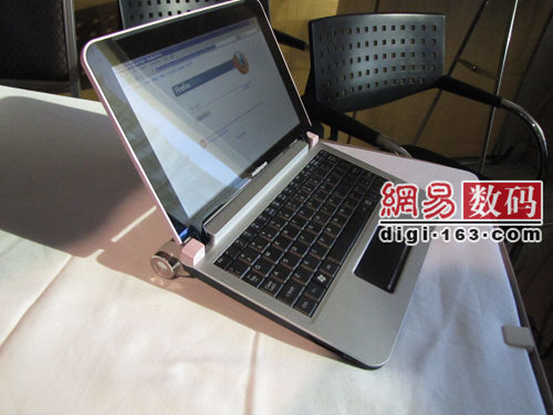 Mobinnova's 8.9-inch élan smartbook was announced at Computex. One of the main highlights of the device is the fact that it sports the Nvidia Tegra platform. This means it can play HD video whilst being energy efficient too. The company claims that the élan offers 5-10 hours of 720p HD video playback in a package weighing just 836g and measuring 20.5mm in thickness.
As we gear up for a release by the end of the year in Asia, digi.163 has found out that the élan will cost $299 according to Nvidia reps. There's no word when it will be hitting other regions like the US & Europe. If they don't bump up the price too much for the western release, the élan could do very well for itself.
Via Shanzai.
September 10, 2009 at 11:25 pm
Elonex has shown off a couple of new devices at IFA 2009. The first is a 7-inch smartbook that is powered by an Arm 11 processor and the Windows CE operating system. It has two USB ports, card reader, a couple of audio jacks and comes with a dongle for LAN functionality.
They also announced the 10-inch Elonex WebBook, which is VIA powered. It's only a prototype for now, but if Elonex does end up bring it to retail, then you'll also find an integrated TV tuner too.
Via Netbook Italia.
September 3, 2009 at 8:05 pm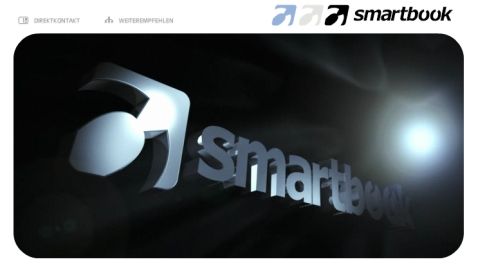 Qualcomm has given their response following a restraining order from Smartbook AG who claim that the 'smartbook' term is trademarked. Smartbook AG has ordered Qualcomm to stop using the term in Germany or risk facing a fine.
Qualcomm has responded by saying that smartbook is a "descriptive and generic term" and one that is used by a number of companies. Qualcomm will have the opportunity to object to the order," the company noted, adding that it is reviewing the litigation and that "the order does not impact Qualcomm's services, products, shipments or customers." Read more
September 1, 2009 at 5:27 pm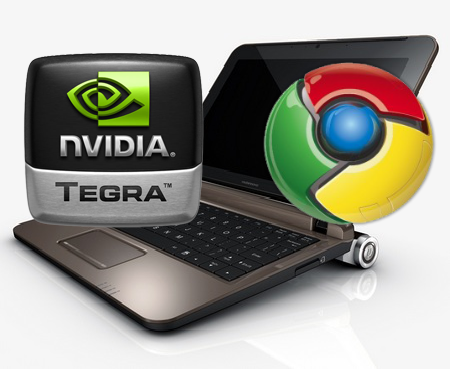 Google's Chrome OS isn't expected to hit netbooks until the second half of 2010, however Shanzai is reporting that it may be used in upcoming smartbooks. According to their sources, both Acer & Lenovo are working on Nvidia Tegra-based devices that will use Google's new OS. They are also reporting that these devices could launch as early as next month.
It all sounded so plausible up until that last sentence. Given everything that Google has officially said about its Chrome OS regarding release dates, I'd be very surprised if they were at the stage of even launching Chrome OS as a beta product right now.
August 31, 2009 at 1:46 pm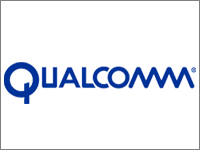 Over the weekend we learned that German bloggers are being targeted by German company Smartbook AG who says that the 'smartbook' term is trademarked by them. At the time, we weren't sure whether this trademark only applied to Germany but now we know that this is the case.
JKOnTheRun received a press release that says that the company that came up with the smartbook term as we know it, Qualcomm, has been hit with a restraining order. The order says that Qualcomm cannot use the 'smartbook' term in Germany or risk facing a €250k fine.
The smartbook term describes a family of devices that are based on ARM chips, are always connected to the internet and have all day battery life. Smartbook AG makes traditional notebooks. Excerpts of the press release are attached after the break. Read more
August 29, 2009 at 4:48 pm
Well it was probably a matter of time, but Germany company Smartbook AG has claimed that they own the 'smartbook' term and is requesting bloggers to remove this term from their websites. Sascha from NetbookNews received a letter from the company asking them to do exactly that.
If this sounds familiar, then the same thing happened when Psion was disputing the 'netbook' trademark with Intel. That particular dispute ended amicably, when Psion voluntarily withdrawn all of its trademark registrations for the 'netbook' term. Read more
August 28, 2009 at 8:27 pm
Following on from the last humorous smartbook promo video, we've come across a couple of more that focus on the functionality aspect of smartbook devices. This includes the always-on environment and all day battery life.
We also get an idea of the type of devices that Qualcomm has in mind for the smartbook segment, this includes a number of tablet devices. Check out both vids after the break. Read more
August 26, 2009 at 11:50 am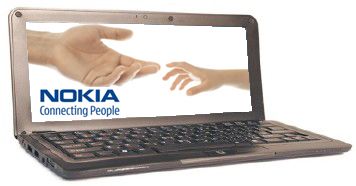 Whilst Nokia's Wintel-based Booklet 3G certainly took us by surprise, it looks like the device we always expected from them i.e. an ARM-powered smartbook is on the agenda after all. Digitimes is reporting that Nokia is planning to offer a smartbook, in addition to the Booklet 3G netbook, although it won't hit the market before mid-2010.
Nokia is expected to outsource production of the smartbook to either Compal (who is producing the company's Booklet 3G) or Foxconn (Hon Hai Precision Industry). It will be interesting to see exactly what chips Nokia uses to power such a device. Some suggest that Nokia won't launch a smartbook device until they have the powerful chips to do it justice.
August 25, 2009 at 6:10 pm
The guys over at Shanzai have reviewed what must be one of the cheapest smartbooks on the market. The Lanyu LY-EB01 can be bought for just 666 RMB (US$98) in China, although this is directly from Lanyu rather than direct retail channels.
As you can expect for the price, the specs are nothing to get too excited about. It comes with a 7-inch (800 x 600) display, powered by an unspecified ARM processor and Windows XE operating system. It does manage to pack three USB ports, a couple of audio jacks and a card reader too.
Shanzai found that whilst the Windows CE OS marred the overall experience, it is a well-built smartbook (for the price), although it does have a non-removable battery. Boot times were pretty good, taking 28 seconds to start and just 3 seconds to shut down. Check out some video impressions of the device after the jump. Read more