November 24, 2009 at 6:15 pm
Jolicloud has started to release invitations for the Pre-Beta release. This release will bring with it GMA500 support, giving the OS 98 percent compatibility with all netbooks in the market. A few netbooks running VIA C7M or AMD GEODE are the lonely few that don't have support right now.
The Pre-Beta release includes the new Window installer called Jolicloud Express. This allows you to install the OS within windows, much like you would a new browser. This keeps Windows as a separate entity with data untouched. The old ways (ISO / USB) of installation remain for those running Linux. Read more
November 24, 2009 at 12:18 pm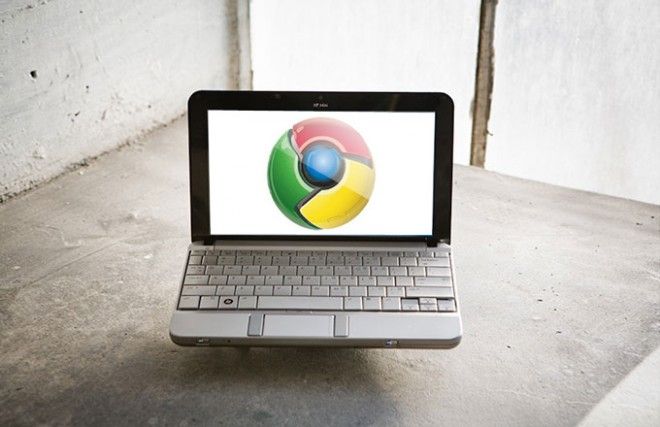 Even though Google's Chromium OS (Chrome OS) only launched last week, Phoronix wasted no time in comparing the latest development build to some of the most popular Linux operating systems. It conducted a number of tests, benchmarking Chromium OS against Moblin 2.1 and Ubuntu Netbook Remix 9.10. Desktop Linux distros Fedora 12 and openSUSE 11.2 were also included.
The benchmark tests covered everything from video playback performance to encoding to battery power consumption and CPU/memory usage tests. The test netbook used was the popular Samsung NC10 with 2GB RAM and a 32GB SSD.
Interestingly, Ubuntu Netbook Remix 9.10 came out on top, having the best battery life and lowest CPU/memory usage. The desktop distro OpenSUSE 11.2, was second, whilst Moblin 2.1 came third. Chromium OS was bottom of the pile, although considering very early source code has been released this is not entirely surprising. Check out the thorough tests at Phoronix.
Via Netbooked.
November 17, 2009 at 7:40 am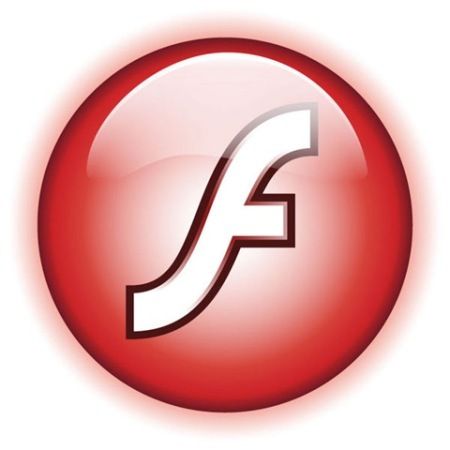 Adobe has released the pre-release of Flash Player 10.1 for PCs and netbooks (this is not the mobile release for Android, webOS, BlackBerry and Windows Mobile).
This version of Flash has created a lot of buzz, mainly down to the fact that it supports hardware decoding of H.264 video. This means that those of you with ION-powered netbooks will benefit from being able to play HD YouTube videos with ease. This new release also comes with multi-touch support.
You can download the pre-release right now from Adobe Labs. The supported GPUs for this release can be found in this PDF.
Via TechCrunch.
November 4, 2009 at 11:44 pm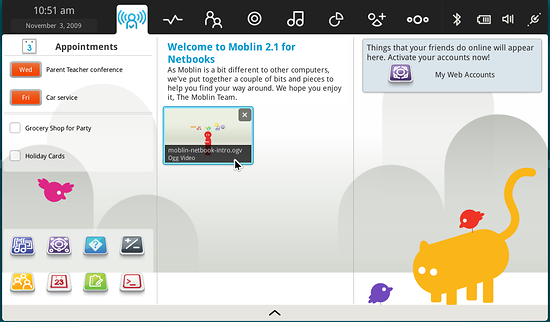 The project release for Moblin v2.1 is now available to download for Intel Atom-based netbooks (& nettops). The Linux Foundation must be working hard behind the scenes as it wasn't that long ago that they delivered v2.0.
This new release brings a number of significant improvements including 3G and Bluetooth (device discovery and pairing) support, enhanced browser functionality, UI enhancements, integrated Moblin Garage (online application store) as well as a number of performance and stability improvements.
We've listed the full Moblin v2.1 feature summary from the press release after the break. You can download Moblin 2.1 here or check out a number of screenshots of the new release here. Read more
November 4, 2009 at 1:43 pm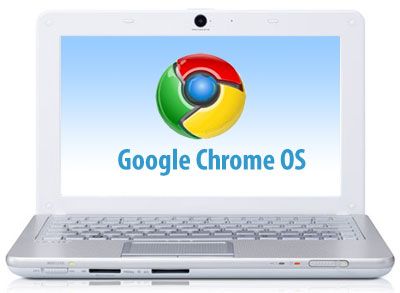 Lenovo has put the boot into Linux netbooks, saying that the introduction of Windows 7 makes the gap even wider than before. Howard Locker, director of Lenovo's new technology department, also confirmed that they are looking into alternatives including Google's Chrome OS.
Lenovo launched Linux netbooks targeting the education market back in October 2008, but canned them following poor sales. "Our S9 and S10 model netbooks had Linux loads, but they didn't do well so we stopped selling them. People didn't realize what they bought, and they returned them because they expected Windows and thought they were broken," Locker said. Read more
October 29, 2009 at 5:25 pm
Canonical has today announced the release of Ubuntu 9.10, nicknamed Karmic Koala. The latest version offers a faster boot-up experience, revamped audio framework, better disk encryption, improved 3G connectivity and a redesigned login experience. Ubuntu One, a suite of online services, has also been integrated as standard, enabling backup and syncing of files.
Users can activate the Ubuntu One service by launching it from the Applications menu in the GNOME panel. Firefox 3.5 is also included adding the private browsing mode and support for the HTML 5 video element.
The netbook-specific release, the Ubuntu 9.10 Netbook Remix (UNR) can be downloaded here. UNR integrates with the Empathy instant messaging program for text, voice, video, and file transfers. Average boot times are around the 26 second mark, with the Xorg starting in 15-seconds. Canonical has targeted a 10-second boot time for the next major release (Ubuntu 10.04) in 2010.
October 28, 2009 at 2:55 pm
I've never come across Litl before, but it looks as if the company has been beavering away behind the scenes to 'reinvent' the way we use our PCs. It doesn't look like they were ready to reveal what they were working on, but Engadget managed to come across the machine from an FCC filing.
We'll come to the hardware in a minute, as it's the software that's unique. It will be loaded with a custom Litl OS that presents the interface similarly to a stack of cards. These cards are classified in three cards (channels): Blue denotes the "permanent" cards and includes settings. White denotes the web cards, such as Mozilla whilst the black cards can be thought of as widgets (clock, weather etc). It even has a dedicated blue "Litl" key that works as a home page. Read more
September 30, 2009 at 6:35 pm
Google's Chrome OS is not meant to be hitting netbooks/smartbooks until 2010. However, there seems to be constant chatter coming from Asia that devices will be released this year sporting the new operating system.
The first devices to see the new OS are expected to be powered by the Chinese-designed Loongson CPU. Devices with the Loongson 2F CPU are designed to run Linux software.
Shanzai is reporting that Chrome OS devices will start to appear in mid-October. Netbooks will be the first recipients of the new OS with smartbooks following. There's not too much time to find out whether all of this is true, personally I'd take all of this news with a pinch of salt.
September 24, 2009 at 6:34 pm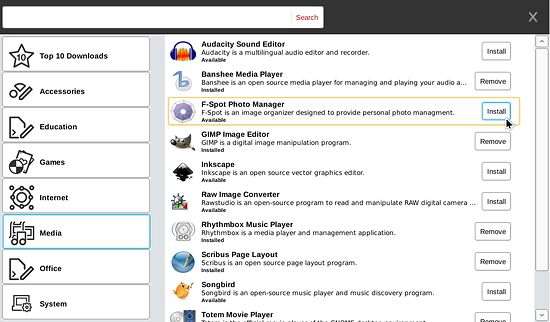 Moblin v2.0 has finally moved out of beta and is available to download now for those of you with Intel Atom-based netbooks (probably most of you). This version will be used by OEMs when shipping Moblin on netbooks. You can download Moblin v2.0 here.
The Linux Foundation has also announced Moblin Garage that appears to be an online application store containing free/open source software The Moblin Garage works in conjunction with the Moblin Application Installer to easily install new applications. The Moblin Application Installer is launched from the myzone panel and provides a list of applications from the Moblin Garage to install. You can find more detail on Moblin garage here.
The guys must have been busy, as Moblin v2.1 has also been announced. It is expected to be released during Q4 2009 and will include myzone improvements, IM improvements, better language support, updated kernel, Moblin Garage, Moblin Application Installer, 3G data support, and Bluetooth. It is still at the very early stages but can be downloaded here for those wanting an early preview.
September 9, 2009 at 9:12 pm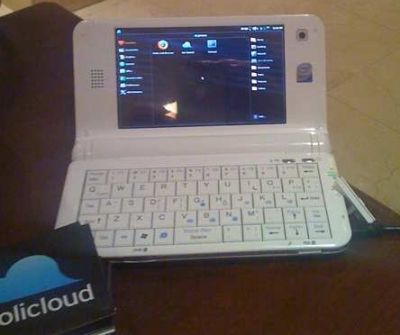 Up until now, Jolicloud has not been able to run on netbooks that come with Intel's Poulsbo (US15W) chipset. This chipset includes GMA500 graphics that doesn't have the best driver support. However, Jolicloud has confirmed that the next version will have support for GMA500. The picture to the right shows it working on an UMID M1 MBook.
This opens up Jolicloud, the Linux-based operating system, to netbook users of the Dell Mini 10, Asus Eee PC 1101HA & T91 and Acer Aspire 751. They have also announced the next round of supported apps. One of these that will be important to us Europeans is a one-click install of Spotify.
Via Netbooked.
August 17, 2009 at 12:09 pm
The first screenshots of Always Innovating's Touch Book operating system have been unveiled on the official website. The Touch Book uses a custom Linux distro, although you are able to install your own if you want to. To be honest, the efforts do not seem that inspiring but the custom work has been optimised for the touchscreen display.
The founder has previously claimed that this OS instantly boots up. It also uses the Fennec browser from Mozilla to take advantage of touch. The company is currently shipping out units to a large backlog of pre-orders. Check out some more screenshots after the break. Read more
August 14, 2009 at 3:44 pm
Linux retailer, ZaReason has launched a new 10-inch netbook called the Terra A20. It is a 10.1-inch device that comes with a 1024 x 600 matte display. This is one of the few netbooks to ship exclusively with Linux, in this case, Ubuntu 9.04 Desktop. However, you can even opt to install your own Linux distro if you don't fancy Ubuntu.
The hardware is pretty average. The Terra A20 is powered by a 1.6Ghz N270 Atom processor, 1GB RAM and a 160GB HDD. It also comes with Wi-Fi (Draft-N), a 0.3MP webcam, card reader, three USB ports and a 3.5 hour battery. It also comes with an optional 3G modem.
The netbook comes in a wide range of configuration options including up to 2GB RM and several HDD/SDD storage options. The Terra A20 is available in black or mocha (brown) with pricing starting from $349.
Via Works With U [via Netbooked].
August 11, 2009 at 11:17 am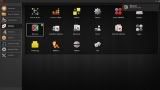 Ubuntu Netbook Remix (UNR) will get some slight changes to its user interface in time for the Ubuntu 9.10 Karmic Koala release in October. This tweaks includes the removal of the right side toolbar that now gives you more room for program shortcuts. Adding shortcuts to your Favourites area has also been simplified.
Other changes include more responsiveness, the app launcher is faster and no longer animates. The colour scheme has also changed marginally. If you can't wait until October, you can download the pre-release version here. Click through for a screengrab of the new design. Read more
August 7, 2009 at 3:11 pm
Asus is planning on releasing an Eee PC netbook that comes pre-installed with the Moblin operating system according to Sascha over at NetbookNews.de.
He confirmed that it will not be a new model and is likely to be found in the company's Seashell range of Eee PC netbooks. There's no confirmation of price or exactly which regions these new models will be availale in, but Sascha says that it should be out by October.
He also says that Asus is working very closely with the Google Chrome OS developer team in Taipei. He's planning on visiting them next week, so maybe we'll find out some more information about Google's plans then.
August 6, 2009 at 6:26 pm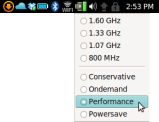 Jolicloud has released the latest version (Alpha 2c) of its operating system. Improvements to this version include the latest stable version of the Linux kernel, which should result in faster operation and system boots. It also includes quite a number of bug fixes for various netbooks that you can find here.
The new release also includes a new applet that allows you to manage battery life along with CPU performance (pictured above). A Firefox patch is also included to improve browser performance.
The next major release from the Jolicloud team will be the "Atom super optimized Linux kernel". As the name suggests the release will look to optimise performance for netbooks powered by Intel Atom processors (i.e. the majority of netbooks out there). This means better battery life, faster boot times and better graphic support.