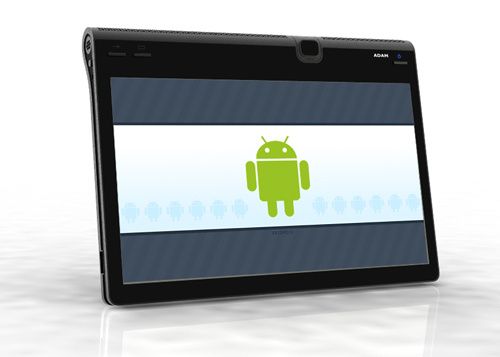 The Nvidia Tegra 2 chipset that was heavily shown off at the Consumer Electronics Show in January, mostly in numerous tablet devices, is suffering "some serious issues" relating to stability according to Slashgear. This is causing a delay in the production pipeline for many companies looking to incorporate the chip into their products.
Devices that were expected to hit the market in June 2010 have now been delayed to August at the earliest. This includes projects such as the much anticipated Notion Ink (delayed to Q4 2010) and Compal (delayed to mid-September) tablets. This can only be good news for the Apple iPad that will have the market to itself for even longer.
March 18, 2010 at 7:46 am
We don't normally cover devices greater than 12-inches here at NbC, but we're making an exception for the Archos A13PS. It piqued our interest as it's one of the very few notebooks of that size that will be powered by a dual-core D510 Atom processor.
Now I'm not entirely sure why Archos opted for the Atom solution here instead of looking at Intel ULV processors. The only thing I can think of is that maybe the company wanted good graphics and battery life and may be looking to include next-gen ION in the package. Other details are thin on the ground apart form the fact it will come with Windows 7 Home Premium and is likely to have a 13.3-inch display. Read more
March 5, 2010 at 10:10 am
We have already heard that Gigabyte is launching a Pine Trail update to its Booktop M1022 netbook called the M1000. We are receiving word on the different models under the M1000 series, the flagship of which will be the M1000N that comes with a flush glass display with 1366 x 768 resolution.
This particular model will also come with next-generation ION graphics, most likely the 8-core version since it is a 10-inch netbook. As it is a Booktop model, it will include a docking station that has a HDMI port and DVD drive. It will also come with a 6-cell battery with a price point estimated at €450 – €500. Read more
The last time we saw some benchmark numbers for Nvidia's next-gen ION, it seemed to suggest that the performance wasn't up to the original. Following the official new ION announcement this morning, we now know that two ION versions are hitting netbooks. An 8-core version for 10-inch netbooks and 16-core version for 12-inch ones.
It is safe to say that the Asus Eee PC 1201PN will sport 16-core ION and Notebook Italia has managed to conduct a benchmark to give us an idea as to where performance sits. Using the 3DMark06 benchmark, they managed to record a score of 2,013. This compares to a score of around 1,580 3DMarks for the Asus Eee PC 1201N. Read more
After months of speculation, Nvidia has finally released details on the next generation of Nvidia ION graphics. There have been various rumours up until now including whether the new ION is a chipset or discrete solution, performance leaks and talk of two ION solutions. As with any kind of leak, the reality is that some of these rumours have been spot on whilst others have been off the mark.
We are big fans of Nvidia's original ION chipset, believing it makes a massive difference to a netbooks overall proposition. The ability to play flawless 1080p video, HD Flash as well as enabling casual gaming is a real game changer for those who demand a multimedia solution. In our view, next generation Nvidia ION builds on this further. Click through for full details on the new ION. Read more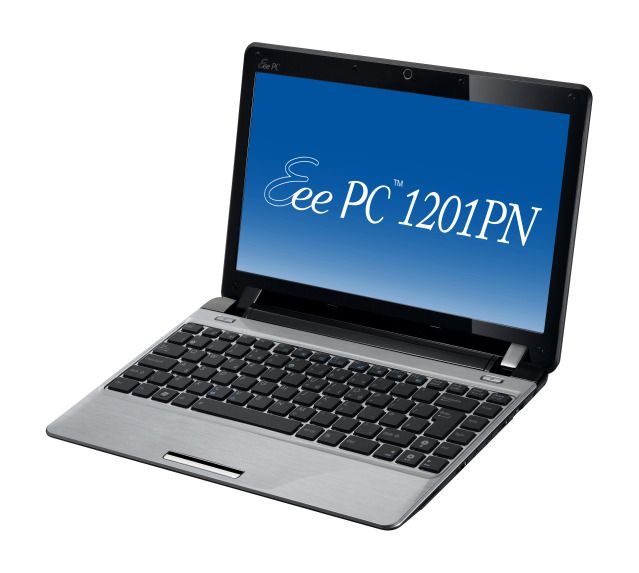 It was only a matter of time, but Asus will launch a Pine Trail update to its popular dual-core ION Eee PC 1201N netbook. The Asus Eee PC 1201PN has been spotted at CeBIT but will not be a dual core machine, it will sport a 1.66GHz N450 Atom processor and come with next generation Nvidia ION graphics.
Design wise, the Eee PC 1201N looks exactly the same as all of the other Eee PC 1201 ranges from Asus (1201HA, 1201N, 1201T, 1201 and 1201NL). It is from the Seashell range and comes with a 12.1-inch (1366 x 768) display, chiclet keyboard and dimpled touchpad. Read more
February 27, 2010 at 5:31 pm
The Acer Aspire One 532G is the world's first 10-inch netbook to be armed with next generation Nvidia ION graphics. It was announced last week at the MWC show in Barcelona and we managed to get hands on with the device at a press event in London earlier this week.
The AAO 532G is expected to launch in late April/early May and will come in two configurations. The 1GB RAM/160GB HDD combo will cost £349, whilst a 2GB RAM/320GB HDD combo will cost £399. These prices are not set in stone and depending on exchange rates may end up costing another £30 more. However, Acer is keen not to price the higher end SKU above £400 if they can help it. Read more
February 24, 2010 at 8:30 pm
There are still many question marks over how Nvidia's next-generation ION will shape up. We reported recently that benchmarks for ION 2 might signal that performance may lag or be worse off than the original ION, something refuted by Nvidia. Now we are hearing from Fudzilla that Nvidia may in fact launch two ION chips, the slower one of which was benchmarked on the Acer Aspire One 532g netbook at MWC in Barcelona last week.
The slower ION will have less shaders than the current ION, whilst the faster version will have more and should be more powerful than the current ION chipset. They go on to say that Nvidia will not brand these chips ION 2 and will instead continue to brand it ION. Read more
February 21, 2010 at 9:01 pm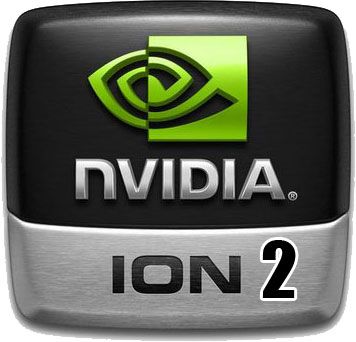 The Acer Aspire One 532G emerged as the first officially announced Nvidia ION 2 netbook earlier this week. This is despite still knowing very little about the "next generation ION" apart from the evidence suggesting it will be a discrete GPU part, possibly the GeForce GT218.
The 10-inch AAO 532G netbook was on show at MWC in Barcelona this week and NetbookNews managed to do some sneaky testing to see how 'next-gen' the new ION really is. They conducted the 3DMark03 graphics benchmark test on the netbook and initial results don't look too promising for those hoping ION 2 would be a leap in performance over the original. Read more
February 19, 2010 at 10:55 pm
Google's Chrome OS is still months away from an official release, however, there is already a large group of underground developers trying to keep things fresh. The latest release from Hexxeh called Flow is interesting as, amongst other things, it includes Nvidia GPU support i.e. full ION hardware acceleration.
This means 720p and 1080p YouTube HD video content should be no problem for those on ION-powered netbooks using this latest build. Other features include user-customisable menus, automatic updates, battery life improvements, webcam support and various other bug fixes. You can download the release from here.
Via Engadget.
February 15, 2010 at 12:00 pm
The Acer Aspire One 532G will be the first Pine Trail netbook to sport Nvidia ION 2 graphics along with Nvidia's Optimus power-saving technology. Details on the ION 2 implementation are still scant however we have been told it is a GeForce G218 part with dedicated 512MB memory.
The Aspire One 532G will be powered by a 1.66GHz N450 Atom processor, 2GB RAM, a 320GB HDD and a 10-inch high-resolution display. As you would expect it also comes with a HDMI out and optional 3G. Acer says that the netbook will have a 10-hour battery life, this falls to five hours if using ION 2 graphics constantly. Read more
February 15, 2010 at 8:36 am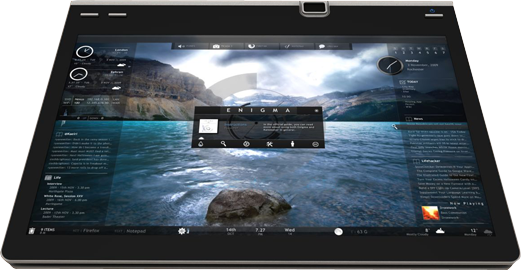 Hard details of Notion Ink's 10.1-inch Adam tablet have been few and far between. That has now changed with the company unveiling the specifications over on it its official site. We can now confirm that there will indeed be two SKUs, one including the Pixel-Qi display and one without. It will also come with a HDMI out, a rotating 3.2MP webcam, a 10.1-inch (1024 x 600) capacitive multitouch display and a 3-cell battery that should be good for 16 hours in full colour mode.
The design has also changed since our last look of the device at CES 2010 earlier in the year. The guys over at Technoholik managed to spend some time with the Adam and we've included their hands-on video after the jump. Slashgear also has had a pre-MWC play around and shot a video demonstrating Adobe Flash and its rotating webcam. Pricing is still a mystery, but hopefully more details will emerge at MWC that officially starts today. Read more
February 14, 2010 at 4:59 pm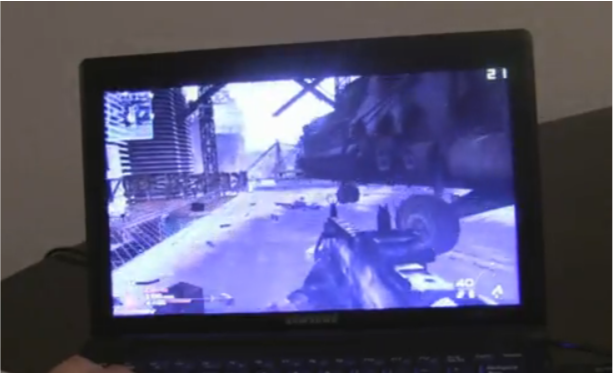 Netbooks aren't meant for gaming, or so the saying goes. Nvidia has other ideas with its ION chipset that means you should be able to play even recent games as long as you don't mind sacrificing settings and resolution. To give you an idea of how well an ION netbook can play games, we have a quick video demo of one of the current best-sellers, Call of Duty: Modern Warfare 2 playing on the 11.6-inch Samsung N510.
It is being played at a resolution of 800 x 600 with the lowest settings. We managed to score between 20 to 30fps on average with the occasional drop below that. I've tried it quite a few times and it is actually reasonably playable. Obviously it's not as smooth as my quad-core PC, but for those times when my desktop isn't around, it gives you a quick gaming fix. Check out the video of my demo playing the game (badly) below as well as a couple of extra videos looking at HD YouTube Flash and 1080p video content. We have also updated our Samsung N510 review with these videos. Read more
February 10, 2010 at 6:21 pm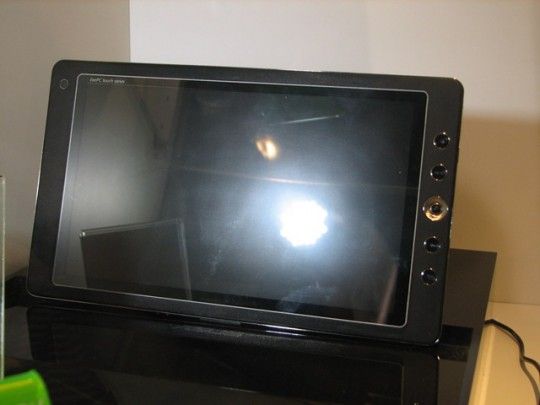 Asus Chairman Jonney Shih has said that the company is prepping a "killer product" for launch in June, probably during the Computex show in Taiwan. Whilst he didn't give any further hints, the most likely reference is to its tablet device (dubbed Eee Pad) that is will sport the Nvidia Tegra 2 chipset.
The Eee Pad was first spotted at CES 2010, although no specs were detailed. It was simply referred to as the "Asus Tablet Concept" along with a placeholder saying that it is powered by a Nvidia Tegra chip. The news came as Asus announced it will be spinning off its Pegatron manufacturing arm. The device is said to be manufactured by Pegatron and be launched at a sub-$500 price point. If true, Apple iPad may have some stiff competition in the second half of this year.
Via Slashgear.
February 9, 2010 at 3:15 pm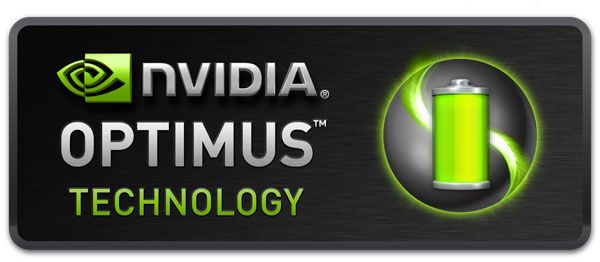 Nvidia has formally announced details regarding its Optimus technology that allows for seamless graphics switching on netbooks and laptops. We briefly talked about Optimus earlier with rumours that ION 2 may support this technology, but now that the NDA is lifted, there's a lot more detail on just how impressive this new technology is. We can also confirm that those earlier rumours are true, next-generation ION will have Optimus technology support.
It's worth emphasizing that Nvidia Optimus technology is different to the switchable graphics that you may be familiar with. Optimus is designed to be invisible, working in the background and automatically switching between integrated Intel graphics or Nvidia discrete graphics depending on the application used. No rebooting, logging out or closing apps is needed here. Read more