The ExoPC Slate should be making an appearance at Computex Taipei in the next couple of weeks, however Blogue de Geek managed to get some hands-on time with a prototype. Overall impressions were positive with a quick boot-up and smooth video playback thanks to the Broadcom chip.
The 8.9-inch (1024 x 600) tablet features a 1.6GHz N270 Atom processor, 2GB RAM and Windows 7. It is expected to launch in early September with four configuration options (32GB WiFi, 32GB WiFi + 3G / GPS, 64GB WiFi and 64GB WiFi + 3G / GPS). Check out the video after the break. Read more
The 10.1-inch Snapdragon-powered Compaq Airlife 100 smartbook is one of the first on the market. It comes with a resistive touchscreen display, the Android operating system, 512MB RAM and a 16GB flash drive.
Carrypad has just published the first review I've seen of this device. They loved some of the headline features of smartbooks generally including the always on 3G experience and long battery life (18 hours from mixed use). However, internet connectivity was patchy and there is no included Android Market that mars the experience. Software is one of the main negatives with the feeling that Android is too "immature in large-screen" scenarios. Click here for the full review.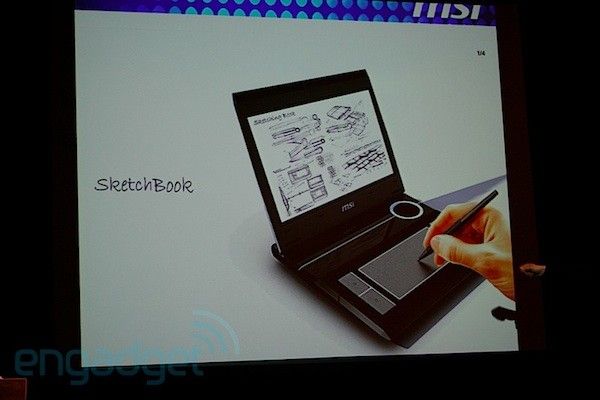 MSI has been showing off a new 'SketchBook' concept ahead of Computex Taipei at an event in Amsterdam. It can be thought of as a convertible netbook but instead of the screen swivelling it is the base that rotates. One side holds the keyboard, whilst the other has a full-sized tablet.
It is unknown whether MSI has plans to put this into production, but it certainly seems intriguing. Personally I'd be worried about damaging the tablet side when using it as a keyboard. We'll hopefully hear more at Computex.
Via Engadget.
MSI is planning on launching an updated version of the stylish Wind U160 that will be armed with the DDR3 N455 Atom processor. The Wind U160DX will be the same in all other respects, coming with a 10-inch display and the same chic looks.
Intel has not formally announced its DDR3 1.6GHz N455 and 1.83GHz N475 Atom processors, however we may expect further details at Computex in a couple of weeks time. One of the benefits of the new chip was increased power efficiency. MSI claims that the Wind U160DX should be good for 15 hours of runtime. No word on availability or pricing for now.
Via NewGadgets.de.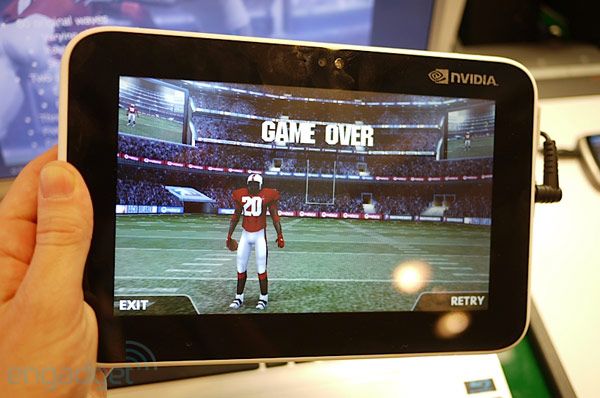 Nvidia has been showing off a Foxconn-manufactured 8.9-inch Tegra 2 tablet prototype running Android 2.1. Nvidia weren't revealing too much about the device but it is believed to have 1GB RAM, two USB ports, a front-facing camera and a 8.9-inch WSVGA screen. This model was just a reference design and a Nvidia spokesperson said that thinner and lighter designs are currently behind closed doors.
The tablet wasn't spotted booting into Android, but a 3D game was being demonstrated, most likely to show off Tegra 2's gaming prowess. A couple of sites including Engadget and NetbookNews managed to go hands-on with the device and we've attached some video hands-on after the break. Read more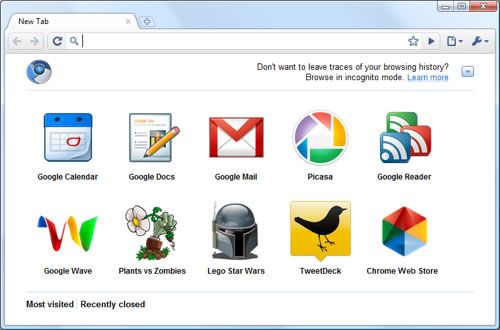 Google announced some exciting new developments during its annual I/O developer conference. This includes a new online application store for the Chrome browser and, eventually, Chrome OS. This new web store will house both free and paid software, much like other app stores out there.
Google will line up its own apps on the platform, as you would expect, including Google Docs, Google Calendar, Google Reader and Google Wave. However, third-party apps will also exist including twitter client Tweetdeck. Installed apps will appear as a tab on the app browser that will have a built-in payment system. The app store is expected to hit the Chrome browser later this year and will be included at the launch of Chrome OS. Read more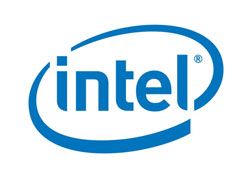 Intel recently provided some OEM guidelines on which type of netbooks would be allowed to use the upcoming 1.5GHz dual-core N550 Atom processor. One of these was that the display panel used had to be between 7 and 10.2-inches.
Intel has now removed this display size restriction according to Digitimes. This means that OEMs can now use the N550 Atom in larger netbooks with display sizes of 11.6-inches and 12.1-inches. The previous restriction was in place as Intel feared using the faster processor in larger netbooks would cannibalise sales of notebooks.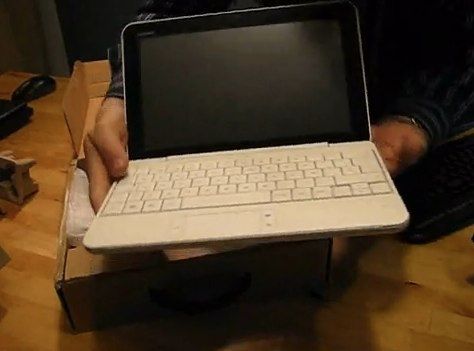 The Compaq Airlife 100 smartbook is only available in Spain right now, but that hasn't stopped Carrypad getting hold of one device to unbox and test. The 1GHz Snapdragon powered Airlife sports a lighter chassis compared to first-gen touchscreen netbooks as well as benefiting from a longer battery life.
The 10.1-inch Airlife 100 comes with the Android operating system, 512MB RAM and a 16GB flash drive. The touchscreen display is resistive rather than capacitive but comes with a matte finish. The OS has been tweaked to easily work with the touchpad as well as touchscreen. You can check out the unboxing video after the jump. Read more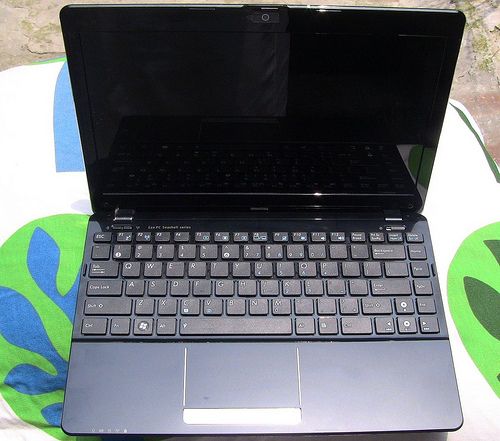 Asus' upcoming 12-inch flagship netbook, the Eee PC 1215N, is set to include a dual-core Pine Trail processor, next-generation ION as well as Nvidia Optimus technology. We knew that much already, but now NetbookNews has managed to get hold of a pre-production sample and spilled the beans on additional specs, benchmarks as well as a good look at the unit itself.
The Eee PC 1215N tested came with the 1.66GHz dual-core D510 Pine Trail processor that is normally found in nettops. It was initially thought that the netbook would come with the upcoming 1.5GHz N550 dual-core processor that would have had greater power efficiency, but maybe Asus have decided against waiting for the new chip. Read more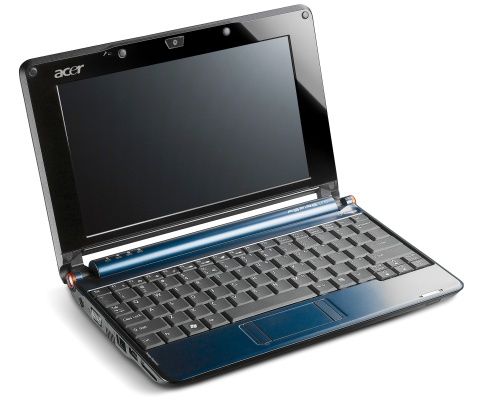 In a somewhat unusual move, Acer released a statement refuting recent rumours that it plans to showcase a Chrome OS netbook at the upcoming Computex show in Taipei. Whilst the company believes that Google's new operating system is an "exciting product announcement", it says it has "no short-term plans for such a product."
There have been a number of rumours that Acer will be launching a Chrome OS netbook, along with suggestions that it wanted to be the first company out of the block with a Chrome OS device. The timing of the statement perhaps suggests it has been released to keep those rumours in check and maybe has something to do with Chrome OS not being in a ready state to showcase right now. Click through for the full press release. Read more
When Intel launches Atom processors it gives a suggested system price to OEMs that plan to use that processor. Fudzilla is reporting that the guided price range for netbooks using the upcoming 1.5GHz dual-core N550 Atom processor will be between $349 and $399.
Furthermore, Intel will be restricting dual-core netbooks with display sizes between 7-inches and 10.2-inches. The recommended configuration spec includes 1GB DDR3 memory and a 250GB HDD or 20-30GB SSD. We are expected to see the first dual-core netbooks at the upcoming Computex show, with a retail launch during the third quarter.
Update: It looks like Intel is lifting panel restrictions for the N550. Therefore, 11.6-inch and 12.1-inch netbooks will be able to run the N550 Atom.
Via Fudzilla.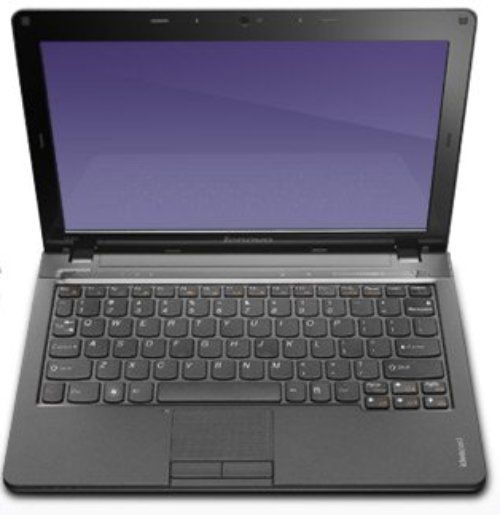 As well as the Intel CULV-powered Ideapad U160 that was recently announced, Lenovo is prepping the Ideapad U165 ultra-thin that will be powered by AMD's new low-power processors and is set to launch during the third quarter.
Hard specs and pricing remains a mystery for now, but you can check out a number of photos of the Ideapad U165 after the break. Read more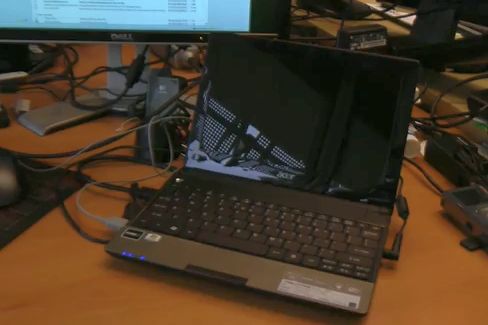 Acer officially revealed a new line-up of AMD-powered 10-inch and 11.6-inch netbooks earlier this week. The AAO 521 has a 10-inch display and comes with a 1.2GHz single-core AMD V105 processor along with ATI Radeon HD 4225 graphics with HDMI out. The latter highlights the confidence in its ability to handle HD video, even though the screen only has a resolution of 1024 x 600 pixels.
A couple of videos have appeared from Notebook Journal.de and nDevil that give an idea of how well it plays HD video content. As you'll see HD content seemed to play ok, although the same can't be said for YouTube HD that seemed to stutter. This could be a driver issue so I wouldn't get too disheartened if you were eyeing the AAO 521. Check out the videos after the jump. Read more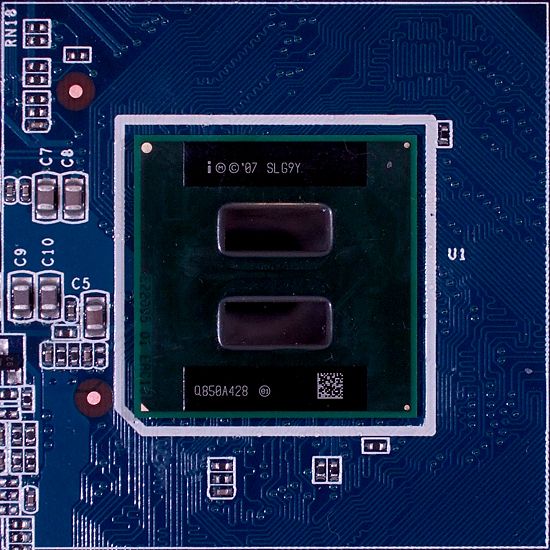 Intel will launch the dual-core N500 Atom processor series during the third quarter of this year. The first CPU out of the block will be the 1.5GHz dual-core N550 Atom. It will support hyper-threading and come with 1MB total L2 cache (2 x 512KB per core).
The TPD (thermal power dissipation) for the N550 is 8.5W, which is around 2W higher than the single-core 1.83GHz N475 Atom. More detail on these new chips should be expected at Computex in a few weeks time.
Via Fudzilla.
Acer really wants to be first out of the door with a Chrome OS device. According to a report from VentureBeat, Acer will be launching new Chrome OS devices (most likely netbooks, smartbooks or tablets) sporting the new OS at Computex Taipei in early June.
Acer may not have the Chrome OS limelight to itself though. Samsung has also talked of developing ARM-based smartbooks powered by the Nvidia Tegra 2 chipset. Google is expected to release Chrome OS during the second half of the year. Techcrunch says that Chrome OS is coming along quickly but isn't ready as things stand, they've also got some images of what the OS is likely to look like.
Update: Acer has confirmed that it will not be showcasing Chrome OS netbooks at Computex.