When the smartbook category was first announced, many didn't expect that we'd still be waiting for the first device to make an appearance almost a year later. ARM's marketing VP, Ian Drew, has commented on the delays and says that they have been caused by issues with Flash optimisation as well as cold feet from manufacturers.
"We thought [smartbooks] would be launched by now, but they're not. We've seen things like Adobe slip — we'd originally scheduled for something like 2009," said Drew. "Our target is mostly internet machines — it becomes sort of a requirement that they run the internet. [The delay in optimising] Flash has stalled it". Read more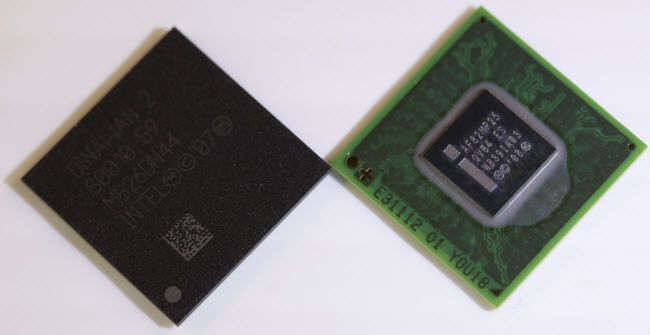 Intel has formally announced details on its Moorsetown platform in the form of Z6XX Atom mobile processors. The new 45nm chips have clock speeds ranging from 1.5GHz to 1.9GHz and will include Intel GMA600 3D graphics, display controllers and up to 2GB of memory onto a single SoC (system-on-chip).
These new chip use 50x less idle power, 20x less audio power, and 2-3x reductions in browsing and video playback power consumption compared to the older Z5XX Atom (Menlow) processors. In theory, this means smartphones, tablets and smartbooks running the new platform will be capable of 1080p video, desktop-style multi-tasking and long endurance times. Read more
It's becoming trickier keeping up to date with all the tablet news given how everyone seems to be launching one these days. Today's roundup brings news of three new tablets. Samsung is rumoured to be launching the S-Pad tablet that sports a 7-inch Super AMOLED display and the Android OS. It will include access to Samsung's own app store and come with a USB dock. There are no pricing details although it's expected to launch on contract from SK Telecom with a subsidised contract.
Aigo is planning a similarly sized 7-inch tablet that will also run Android 2.1, but will be powered by the Nvidia Tegra 2 chipset. It comes with a 1GHz ARM Cortex-A9 processor, 512MB RAM, and 4-32GB of internal storage. It also features an HDMI port, an accelerometer, ambient light sensor, 3120mAh battery and card reader. Read more
April 30, 2010 at 2:32 pm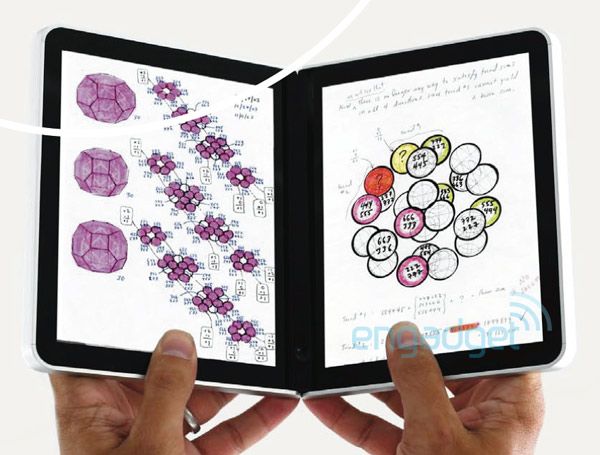 Two of the most talked-about portable gadgets of recent months have been shelved according to sources. Microsoft's rumoured dual-screen Courier project will not see the light of day according to Frank Shaw, Microsoft's VP of corporate communications.
"The "Courier" project is an example of this type of effort and its technologies will be evaluated for use in future Microsoft offerings, but we have no plans to build such a device at this time," said Shaw. Read more
April 29, 2010 at 4:14 pm
MSI is set to announce new Android and Windows 7 tablets at June's Computex show in Taiwan. These tablets are expected to come in 8.9-inch and 10-inch varieties and will ship during the third quarter. Pricing is expected to be "extremely aggressive" according to Engadget.
The dual-screen tablet, first seen at CES, has been delayed though due to issues with battery life. "The two screens are a major drain on the battery, and even with a higher density battery and the Menlow CPU we are only getting three hours," said MSI's Andy Tung. This device is now expected to land in the fourth quarter.
April 28, 2010 at 8:55 am
Are there any Europeans out there who have been itching to get hands-on with the JooJoo? Well you're in luck, the company is now shipping the JooJoo to France, Germany and the UK for €359/£319 plus shipping. The JooJoo sports a 12.1-inch (1366 x 768) display, 1.6GHz N270 Atom, ION graphics and a custom Linux UI.
Via Blogeee.
April 22, 2010 at 10:22 am
Following a whole raft of Dell smartphone leaks, it looks like the company is also planning a 7-inch tablet sporting the Nvidia Tehra 2 chipset and Android 2.1.
Dell is calling the tablet 'Looking Glass' and looks like it's the bigger brother of the 5-inch Streak tablet. It comes with a 800 x 480 resolution touchscreen 4GB of RAM and ROM, SDHC card slot (32GB compatible), 1.3MP camera, Wi-Fi (b/g/n), Bluetooth 3.0 and an optional ATSC/DVB-T TV tuner. It is expected to land in November 2010. Click through for the specs. Read more
April 17, 2010 at 4:59 pm

Last year everyone was jumping on the netbook bandwagon, this year it's all about tablets. The latest behemoth believed to be prepping their own competitor to the Apple iPad is Dell.
Engadget received word along with some images of some unannounced 7-inch and 10-inch Streak tablets. The smaller version is expected to arrive later this year and the latter will launch in 2011. That's all the detail we have for now, no word on specs or pricing.
April 15, 2010 at 3:09 pm
We already heard that Toshiba were preparing to launch its own tablets by Q1 2011 and now we have a bit more detail on the slates themselves. According to a Reuters report, Toshiba will launch at least one 10-inch tablet on the Android platform and another "dual-screen model running Windows."
These tablets are expected to be media consumption devices, much like the Apple iPad. The company also doesn't expect tablets to cannibalise other devices. "We definitely see a place for the slate, we see there's a market there" says Jeff Barney, general manager of digital products for Toshiba America. "It'll be expansive like netbooks, it won't be cannibalistic … Media consumption on these slates will be the main user activity." Read more
April 13, 2010 at 10:03 am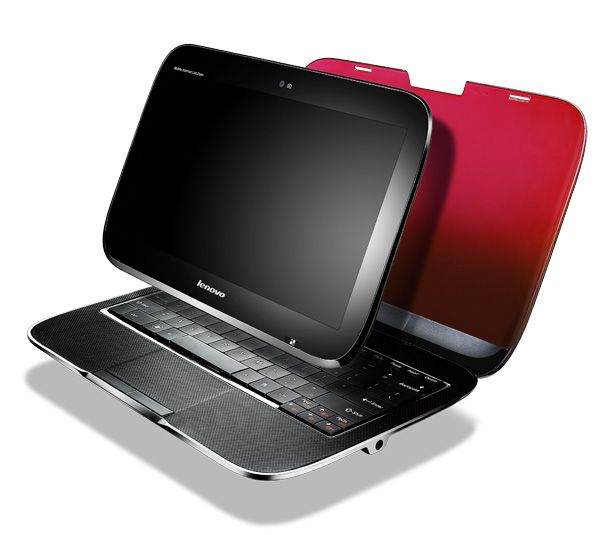 Lenovo's much anticipated Ideapad U1 Hybrid device looks like it may be hitting retail shortly. The official Lenovo shop website is listing the U1 Hybrid as "coming soon" and is letting people register their interest. As a quick reminder, the U1 Hybrid is a mashup between 11.6-inch CULV notebook and Snapdragon tablet.
The U1 Hybrid comes with 4GB RAM (512MB in tablet mode) and can support a 128GB SSD (16GB is used for the tablet). Other features include two USB ports, eSATA, VGA, HDMI, 4-in-1 card reader, and a 1.3MP webcam. The operating system is catered for by Windows 7 when using as a laptop and Lenovo's custom Linux OS in tablet mode. Read more
April 12, 2010 at 5:34 pm
Neofonie and 4titoo has officially announced the WePad tablet this afternoon. The WePad is an 11.6-inch tablet sporting a high-resolution (1366 x 768) display, 1.66GHz N450 Atom processor, the Android operating system, HDMI out and is set to hit the streets in Germany in July.
The WePad will be available in two configurations. The first will come with 16GB flash storage for €449, whilst a more expensive (€569) version will come with 3G and 32GB of storage. Read more
April 12, 2010 at 12:16 pm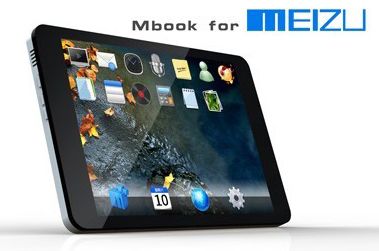 Meizu has announced the first details of its Apple iPad clone called the Mbook. The 8.4-inch capacitive slate has a 1024 x 768 resolution display and is armed with a 1.5GHz processor. It is capable of 1080p video output and fittingly comes with a HDMI port.
The Mbook is thought to use Android as the OS and will have a battery runtime of 12 hours. Other features include Wi-Fi, 3G and GPS. Pricing remains a mystery for now, although we are not expecting to see the device hit shelves until 2011.
Via Electronista.
April 12, 2010 at 9:08 am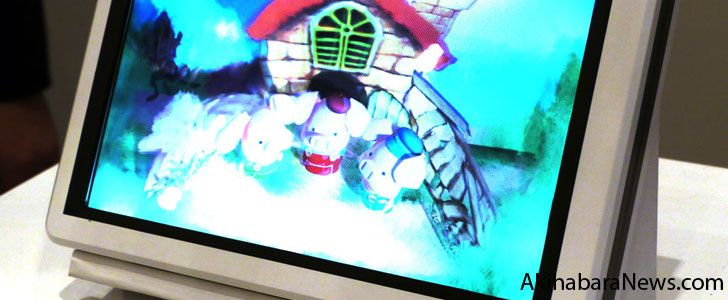 Whether you think it's a fad or not, manufacturers are betting huge on 3D being the next big thing. After showing the world a glasses-less 3.4-inch 3D display at the beginning of the month, Sharp has announced a new 10-inch 3D display that can be used for netbooks, tablets and e-readers.
This new display also does not require the need for 3D glasses and will be available in both normal and touchscreen variants. No details on when these will hit the market or at what price point, but we'll keep you posted with any further developments.
Via Akihabara News.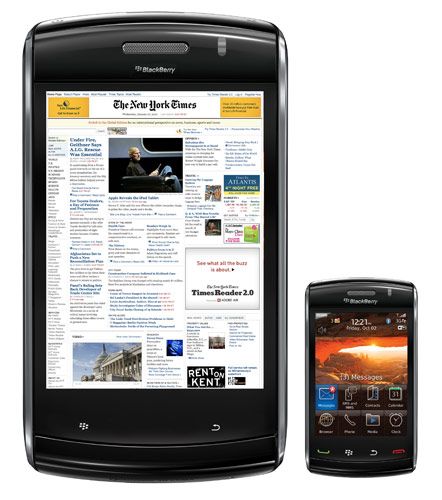 Everyone else is jumping on the tablet bandwagon, why not RIM? That is what an industry research firm is claiming after sources in the component supply chain have said that Research in Motion has placed an order for an 8.9-inch tablet from Hon Hai Precision (Foxconn) that will ship in late Q3 2010 or early Q4 2010.
The report doesn't reveal anything else, but I'd be a bit surprised if it were true. RIM aren't known for jumping into any old device category unless they felt it would enhance their portfolio. Also, RIM Co-CEO Mike Lazaridis recently told Walt Mossberg that, "I don't see the benefits of a tablet over a notebook… A lot of technology falls in the middle." Read more
HTC may be working on a device that looks similar to Microsoft's rumoured Courier. The dual-touchscreen clamshell device will open and close like a book, according to a report from Chinese site Zol. When the screens are fully opened, the UI merges to form one screen much like current tablet PCs.
When using a single screen, the other acts as a virtual QWERTY keyboard. Whilst this is clearly a concept, I'm sure it won't be too long before we see this kind of gadget make an appearance. We had already seen similar dual-screen devices at CES earlier in the year. However, it's Microsoft's Courier device that everyone really seems to be waiting for.
Via Gadgetmix.