February 8, 2010 at 10:36 am
The Asus Eee PC 1008P-KR edition certainly looks different to most other netbooks out there. It marries the slim chassis of the previous generation 1008HA Seashell netbook with Karim Rashid's exterior design influences.
Engadget put the Eee PC 1008P through its paces and found that it suffered from "performance issues at the expense of better design." There's no denying that the netbook is attractive and should appeal to the fashionistas out there, the brown model in particular. However, given its $499 price point, it offers less battery life than its cheaper peers including the Eee PC 1005PE. The model tested comes with a 1.66GHz N450 Atom processor, 2GB RAM and a 320GB HDD. Read more
February 8, 2010 at 10:09 am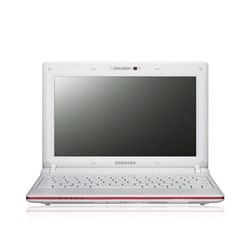 Samsung has released four new Intel Pine Trail netbooks and amongst them is the 10.1-inch Samsung N150, powered by a 1.66GHz N450 Atom processor, boasting an 8.5-hour battery life. Cnet recently reviewed the Samsung N150 netbook and whilst they lauded its battery life, the keyboard fell short, a disappointment considering Samsung's pedigree in this area.
The chassis comes with a glossy black lid (I really wish Samsung would go back to its matte lid on the Samsung N120) that is a bit of a fingerprint magnet. Samsung's netbook keyboards have stood out in the past, however Cnet found the one in the N150 disappointing. This was due to close proximity of keys that caused errors aplenty. However, the touchpad made up for this with accurate tracking and mutt-touch gestures out of the box. Read more
February 4, 2010 at 5:46 pm
Whilst we wait for the 11.6-inch Alienware M11x to start hitting consumer's hands, the folks over at HardwareHeaven have reviewed one of the first models off the production line. To say they were impressed is an understatement. According to them, the M11x is "without doubt one of the best laptops we have tested… if not the best. Not only that, it's right up there as one of the best products we have ever tested, in any category."
High praise indeed. The design carries on the aggressive lines of its larger brothers in the Alienware range, it also felt sturdy and robust. The backlit keyboard is comfortable to use as is the touchpad with near silent mouse buttons. The 11.6-inch (1366 x 768) display is bright and speakers have a good amount of volume. Read more
February 3, 2010 at 9:17 pm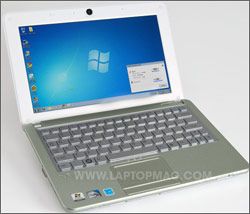 The Sony Vaio W Eco Edition netbook is the company's first Pine Trial netbook to be announced. As you can tell by the name, it doesn't differ hugely from the Vaio W netbook. It gets its Eco tag as it has recycled plastic parts, an innovative carry bag and an electronic manual. Also, the carry bag, manufactured using 100% recycled PET bottles, has been designed to replace the cardboard box that normal electronic devices come in.
Laptop Mag has reviewed the Vaio W Eco and found that it caters for a wide range of users including kids (with its pre-loaded kid-safe browser), colour schemes designed to attract female custom and the geeks with its HD screen. However, the question is that at $480, is the netbook worth the $80 premium? Laptop Mag concludes that it depends on your use. However, there are certainly better equipped netbooks out there for cheaper the cost including the Asus Eee PC 1005PE, Toshiba NB305 and HP Mini 5102.
January 21, 2010 at 8:01 am
Laptop Mag has published their review of Dell's new Pine Trail-powered Inspiron Mini 10 netbook. One of the biggest improvements is a new design that means less bulging batteries, however this hasn't compromised battery life. According to their tests, the Mini 10 lasted for nine hours, nearly four hours longer than the original.
Other positives include loud speakers, a fast hard drive and better performance when streaming web content compared to other netbooks. One frustration is that Dell has kept faith with its integrated mouse buttons on the touchpad that are tricky to use. Read more
January 19, 2010 at 12:50 pm
The Lenovo Thinkpad X100e has seen its first review courtesy of Peter at Netbooked. He praised the typical Thinkpad industrial looks and ergonomics and went as far to say that the chiclet keyboard is the best used on an 11.6-inch device. Add the fact that it includes a matte display and trackpoint navigation and the X100e doesn't let the Thinkpad brand name down.
Peter was less enamored with choice of 1.6Ghz AMD Athlon Neo processor that was sluggish in use and barely more powerful than your average netbook. However, the X100e is good enough for HD video playback thanks to its ATI Radeon HD 3200 graphics, although you don't get a HDMI-out included. Read more
January 13, 2010 at 8:53 pm
Acer's first Pine Trail netbook, the Aspire One 532h has seen its first review from Engadget. The 10.1-inch (1024 x 600) AO532h has pretty standard specs, for this new Pine Trail generation. You'll get a 1.66GHz N450 Atom processor, 1GB RAM, a 160GB HDD and Windows 7 Starter. You'll also get a 6-cell battery for a bargain-busting $299.
You don't get anything more than a plastic chassis for that kind of money, but thankfully it doesn't feel any cheaper than its rivals. It's also reasonably lightweight at 2.4lbs and just an inch thick, thinner than both the Asus Eee PC 1005PE and MSI Wind U135. The 532h comes with a chiclet keyboard, although it isn't the best implementation with small spacing between keys and shallow travel. The palm rest-integrated touchpad is a bit too "grippy" although it is multi-touch enabled. Read more
January 12, 2010 at 7:02 pm
The Toshiba NB305 is the 10-inch netbook follow-up to the well received NB205 (NB200 in the UK). According to Toshiba, one of the biggest criticisms it faced over the NB200 was the large 6-cell battery that protruded from the back of the chassis. It's probably not surprising to see, therefore, that the main difference between the new Pine Trail NB305 and its predecessor is a smaller chassis.
The Toshiba NB305 fits its battery underneath (rather than at the back) leading to more tilt compared to the NB200. Whilst we were very fond of the NB200 in our review, we do feel this newer design to be more practical. Laptop Mag reviewed the NB305-410 and found that whilst the new design is sleeker it does have shorter battery life. Read more
January 6, 2010 at 8:31 am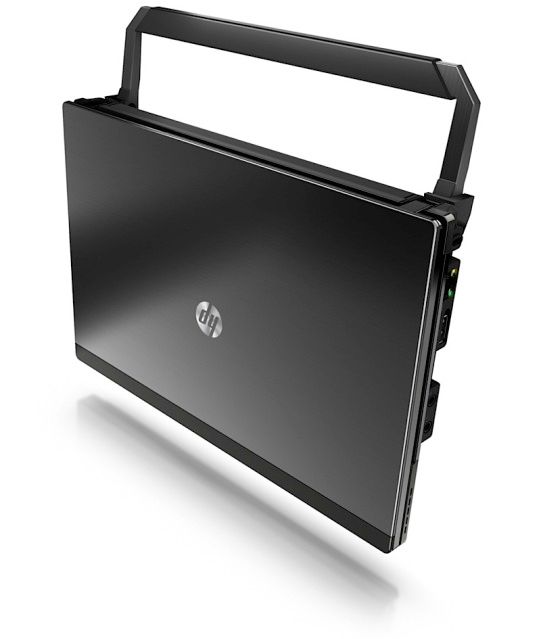 HP has announced the follow-up to its 10-inch Mini 5101 business netbook with the Intel Pine Trail enabled Mini 5102. As is denoted by the minor change in model number, the Mini 5102 looks largely the same as the 5101 with its sub 1-inch aluminum and magnesium chassis and 95 percent keyboard.
The 5102 comes with either a 1.66GHz N450 or 1.83GHz N470 Pineview Atom. Up to 2GB RAM is included and you also get a fast 7200RPM HDD (160/250/320GB) or SSD (80/128GB), Connectivity is taken care of by Wi-Fi (b/g/n) and Bluetooth. Read more
December 31, 2009 at 10:50 am
The Samsung N510's arrival is important for a number of reasons. It is one of the first netbooks to be released armed with the Nvidia ION LE chipset. It is also the company's first 11.6-inch device. On paper it sounds like a winning combination, you get a 1.66GHz processor, high-resolution matte display, HDMI, Wi-Fi (including Draft-N), Bluetooth 2.1 and a 6-cell 5900mAh battery.
However, times move quickly and with the advent of Windows 7, some may not want to purchase a new netbook that only comes with XP. It's also not cheap at around the £380 mark, pitting it a significant premium to the main other ION netbook on the market right now, the Compaq Mini 311c at £330. Read on to find out whether ION really makes a difference and whether the Samsung N510 is worth the premium. As usual, you'll also find some comprehensive performance and battery tests. Read more
December 31, 2009 at 10:49 am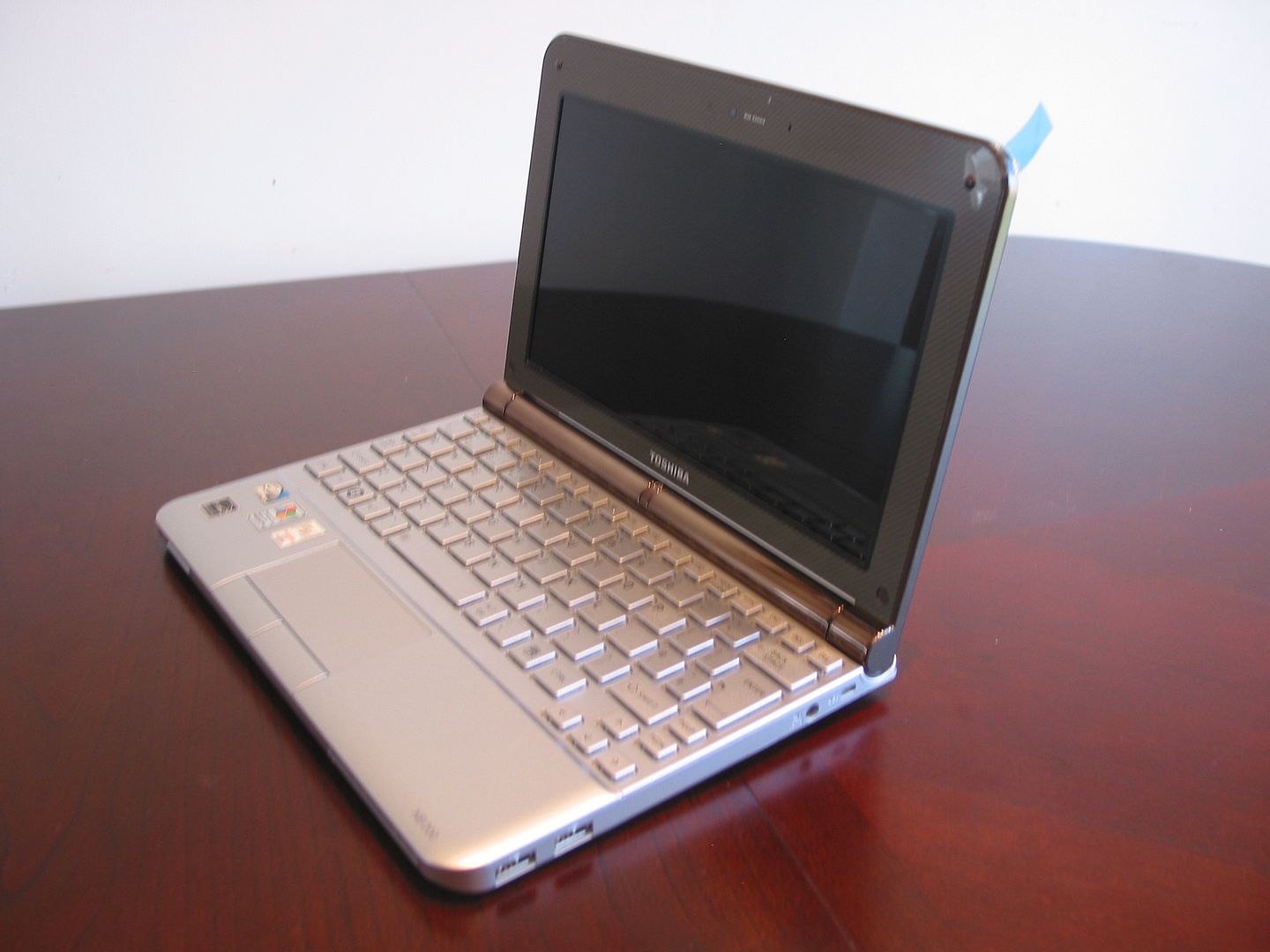 Toshiba hit a home run with the Mini NB200, its first 10-inch netbook, winning rave reviews since launch. The NB200 follows on from its 8.9-inch NB100 and the company certainly upped the game in terms of marrying desirability, portability and endurance.
The Toshiba NB200 exists in various configurations. We tested the NB200-10Z, one of the higher end SKUs that comes with a 1.66GHz N280 Atom processor, chiclet keyboard, Bluetooth, Windows XP and a quoted 9 hours battery life. Read our full review and decide for yourself whether the Toshiba NB200 lives up to the hype. Read more
December 24, 2009 at 11:51 pm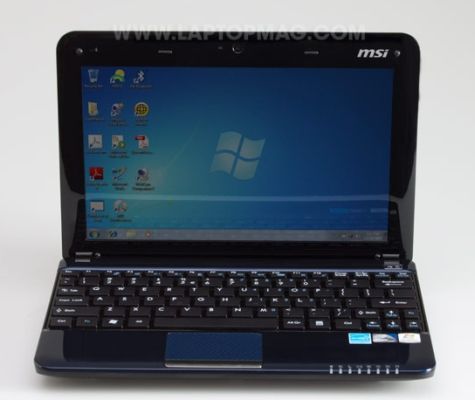 The MSI Wind U135 netbook is just one of the company's new netbooks running on the new Intel Pine Trail platform. The Wind U135 offers some extra features over the entry-level U130 including a chiclet keyboard and 20 percent larger touchpad. Laptop Mag has posted a full review of the unit and it seems to fare reasonably well given its $329 price point.
Positive points include a comfortable keyboard, bright display and great value for money. However, it does lose marks for having 5 hours less battery life than the Asus Eee PC 1005PE (the Wind U135 lasts for 5 hours and 35 minutes). The fan can also be quite noisy and the U135 suffers from long boot times. The Wind U135 is worth consideration, however they recommend that if you can plump for the extra $50, then the Eee PC 1005PE may be the better bet.
December 21, 2009 at 10:42 am
The Asus Eee PC 1005PE is one of the first netbooks with Intel's next-generation Pine Trail Atom. A number of publications have published reviews this morning of Asus' 1.66GHz N450-powered 10.1-inch device.
Overall, the consensus seems to be that the Eee PC 1005PE offers superb battery times, thanks to the Pine Trail platform, although performance is barely different to what we've seen N270/N280 Atom-powered netbooks. Battery life results differ and it looks like you'll be able to get around nine hours of usage out of it.
Whilst the 1005PE is not much different to the 1005HA Seashell, you do get a bigger hard drive, more robust keyboard and of course the extra battery life. As it's at the same price point ($379) of the 1005HA, it also offers good value for money.
Asus is planning on launching two similar models the Eee PC 1005P and 1005PE. The 1005PE comes with a higher-capacity battery and larger hard drive. The Eee PC 1005PE will go on sale on 4th January 2010 for $379. There's no word on UK launch details for now. Below you'll find a list of all of the reviews that we've come across. Read more
December 18, 2009 at 11:40 am
The Asus Eee PC 1201N netbook always had the building blocks to be a raring success. It combines the much sought after Nvidia ION chipset with a dual-core 1.6GHz Atom 330 processor. This is the first time we have seen such a combination from one of the big netbook manufacturers and judging by HotHardware's review, Asus is onto a winner.
The dual-core CPU was quick in their benchmarks and the inclusion of Nvidia ION meant that the ability to play even recent games was possible. Under their real world battery testing, the battery lasted for 3 hours and 23 minutes. This is obviously lower than the claimed 5-hour battery life but it was achieved with 50 percent brightness, Wi-Fi & Bluetooth switched on. Read more
December 14, 2009 at 8:21 am
The guys over at WOW-POW provided us with the first video unboxing of Kohjinsha's DZ dual-screen netbook. They've followed this up with a three-part video review of this unique device. The Kohjinsha DZ netbook has two 10.1-inch (1024 x 600) displays which slide out so they can sit side-by-side.
In terms of the actual sliding mechanism, it appeared to work quite solidly with a sturdy hinge. When fully stretched, the display can wobble a bit due to the weight of the panels. Performance seems reasonable too with the 1.6GHz AMD Neo processor gaining a higher score than the 2GHz Z550 Atom. They are getting around 3 hours on the 6–cell battery.
You can check out all three videos after the break. The first video focuses on the dual-displays, the second video looks at the processor performance, whilst the last video looks at video & gaming performance as well as upgrading components. Read more