February 17, 2010 at 3:18 pm
Those of you with Apple laptops will be familiar with the magnetic power adaptors (MagSafe) the company uses. The idea is that the power connector is held magnetically so that if it is tugged accidentally it comes out of the socket safely without damaging the device. Even under normal use, as the power connector is attached to the motherboard, constant strain can make the connection become loose.
One intrepid modder looked to create something similar for his Acer Aspire 1410 ultrathin. He claims that it is easy to build with common materials and holds together without detaching unless it's meant to. It all looks a bit complicated to me, but he says it is completely reversible. You can check out the guide here.
Via Blogeee.
November 9, 2009 at 11:50 am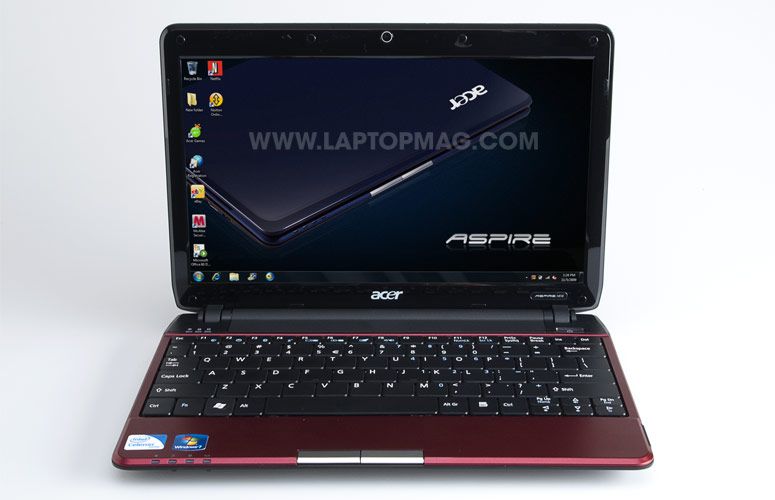 A number of sites have posted reviews of the 11.6-inch Acer Aspire 1410 in recent days. Just to be clear, the device reviewed is the recent dual-core Windows 7 refresh, rather than the earlier single-core machine. This SKU features a 1.2GHz Intel Celeron SU2300 processor, 2GB RAM, 160GB HDD and a 6-cell 4400mAH battery.
Along with updated specs, Acer managed to knock $50 of the RRP to $399, which makes it look like an enticing bargain. This a point echoed by Liliputing, who felt that there isn't "another machine that offers as much as the Aspire 1410 at this price point." They managed to get around 5 hours out of the battery under normal web use. Read more
October 20, 2009 at 12:14 pm
Acer has officially announced the Windows 7 refresh of the Acer Aspire AS1410. From what we can tell the AS1410 now uses a weaker processor but comes with Windows 7 Home Premium and a wallet-friendly $399
price tag (reduced by $50).
The 11.6-inch (1366 x 768) ultra-thin is powered by a 1.2GHz Intel SU2300 processor. It comes with 2GB RAM (max 4GB) and a 160GB HDD. Other features include a 6-cell (4400mAh) battery that should be good for six hours, HDMI-out, Wi-Fi (b/g/n) and three USB ports.
The AS1410 also includes a full-sized keyboard and multi-gesture touchpad. The only major omission seems to be Bluetooth support. The Aspire AS1410 is set for launch this "holiday season" in three colours (Diamond Black, Sapphire Blue and Ruby Red). Check out a full list of specs after the jump. Read more
October 7, 2009 at 10:20 am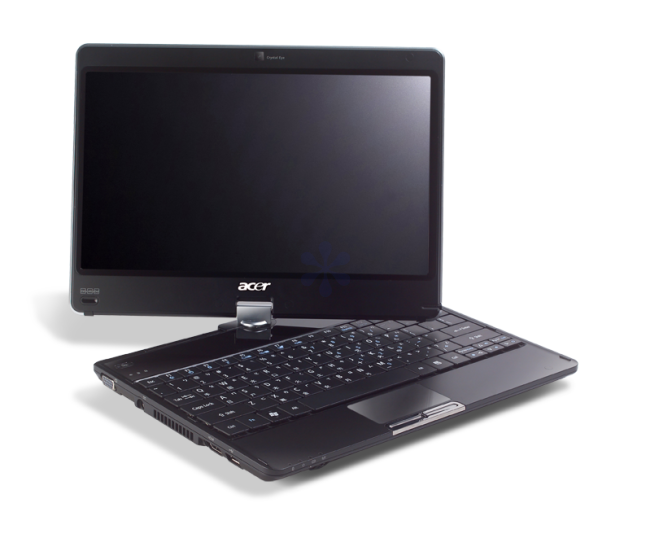 Following on from yesterday's news regarding the Gateway EC18T, an 11.6-inch convertible netbook, I was waiting to see how long it would be before an Acer equivalent crops up. After all, Gateway is owned by Acer. Lo and behold, macles has revealed the Acer Aspire Timeline 1820P convertible tablet.
Given the similarities in model number to the 11.6-inch Aspire 1810T (or 1410 as it's known in some regions), don't expect the technical hardware to differ. Apparently the port layout, components and technical specifications are all the same. The main difference is that the 1820P will be multi-touch enabled (I'm guessing therefore a capacitive screen?)
The tablet mechanism does mean that the 1820P is around 300g heavier than the 1810T. It will ship with Windows 7, so hopefully we should see a release by the end of the year. Check out some larger pictures after the break. Read more
August 21, 2009 at 8:03 pm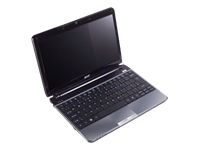 The CULV-based Acer Aspire 1410 11.6-inch mini-notebook is now on sale in the US. The Aspire 1410 is the US-equivalent of the Aspire 1810T that is out in Europe.
Retailer CostCentral claims to have stock of the Sapphire Blue version at $460.33. Other colours to be made available are Ruby Red and Diamond Black. If you want to wait, Amazon also currently has pre-orders open at $449
.
The Aspire 1410 has an 11.6-inch (1366 x 768) LED backlit display powered by a 1.4GHz SU3500 ULV processor, 4500MHD graphics, 2GB RAM & a 250GB HDD. Other features include Wi-Fi (Draft-N), 5-in-1 card reader, webcam, three USB ports, HDMI-out and 6-cell battery that should be good for 6 hours.
Via Slashgear.
August 16, 2009 at 3:07 pm
The first impressions of the Acer Aspire 1810T (or 1410 as it'll be known in the US) have started to filter through. Phil at Acer1810TReview has posted, largely, positive initial thoughts on the device, with one of the main setbacks being the inability to playback H264 video without a 100-percent CPU load.
Despite this, the 1810T feels very well built and more powerful than your usual netbook. His version comes with a single-core 1.4GHz SU3500 processor and we already know that another SKU, the 1810TZ, will come with a dual-core 1.3GHz SU4100 processor. It's also good to know that the 6-cell 5600mAh battery sits flush with the bottom of the device. He also posted his unboxing videos, which we've attached after the break. Also, ITC.ua has posted their second part of their 1810T review, which you may want to check out. Read more
August 13, 2009 at 1:15 pm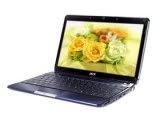 It appears that Acer's 11.6-inch CULV-powered ultra-thin, the Aspire Timeline 1810T will be rebranded in the US/Canada. The model will be known as the Aspire 1410 in certain markets and is listed as such on the Acer US site. It is also available to pre-order at both OfficeNation and CDW for between $465 – $475.
The model was first brought to our attention by reader Koolshen, who spotted it listed on the Acer Germany site. Confusingly, the Aspire 1410 is still listed on the German site, despite the fact that the support pages list the Timeline 1810T. It is unknown whether Acer will adopt the new name at this late stage, however most European pre-order pages we've come across still list it as the 1810T.
The Aspire 1410 (Timeline 1810T) has an 11.6-inch (1366 x 768) LED backlit display. It comes with a 1.4GHz Intel ULV SU3500 processor, GMA 4500MHD graphics and supports up to 4GB RAM. The base model will come with a 250GB HDD.
Thanks Denny!