December 28, 2009 at 7:46 pm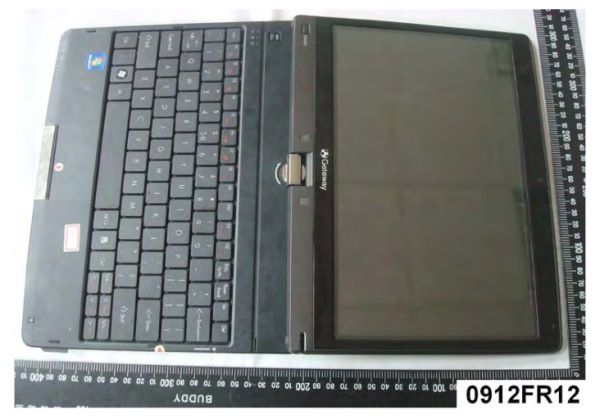 The 11.6-inch Gateway EC18T convertible netbook has passed through the FCC. We've already seen a whole gallery of photos of the EC18T but this news is likely to mean a US release is just around the corner. The model just looks like a rebranded Acer Aspire 1420P or Packard Bell Butterfly Touch, not surprising since both Gateway and Packard Bell are subsidiaries of Acer.
The Gateway EC18T convertible tablet will be powered by a dual-core 1.2GHz SU2300 processor, 4GB RAM (8GB supported) and a 250GB/320GB or 500GB hard drive. It will have HDMI, three USB ports and a battery that will last for 8 hours.
Via NewNetbookReviews.
December 22, 2009 at 9:44 am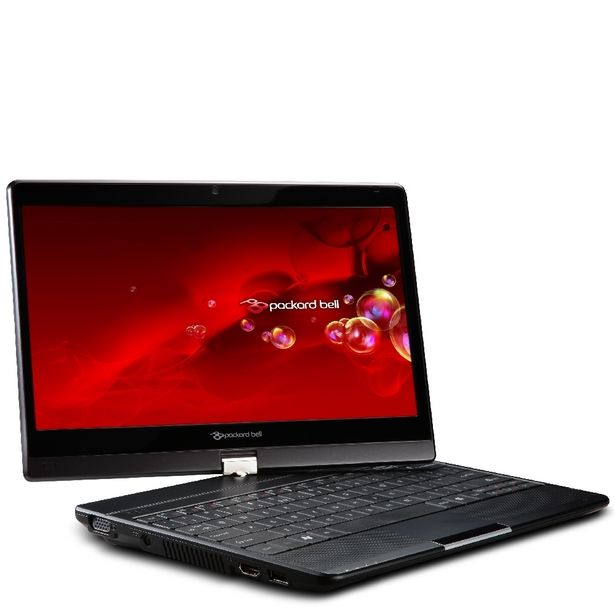 Packard Bell's 11.6-inch convertible tablet, the EasyNote Butterfly Touch Edition, has been formally announced for the UK market. This model appears to the same as Acer's 1420P / 1820PT / 1820PTZ models offering an 11.6" multi-touch (1366 x 768) display in a convertible tablet form factor.
The Butterfly Touch will be powered by a 1.6GHz Intel Core 2 Duo SU9400 processor and Intel GMA 4500MHD graphics. It will support up to 4GB RAM, 640GB HDD and will be running Windows 7 Home Premium. Other features include a HDMI port, Wi-Fi, 5-in-1 card reader, webcam and optional 3G & Bluetooth. The 6-cell battery should last for around eight hours. All of this is wrapped up in a package weighing around 1.6kg.
The Packard Bell EasyNote Butterfly Touch Edition will launch in February 2010 in the UK with prices starting at £499. It will be available in two colours, Cherry Red and Nightsky Black.
October 23, 2009 at 9:32 am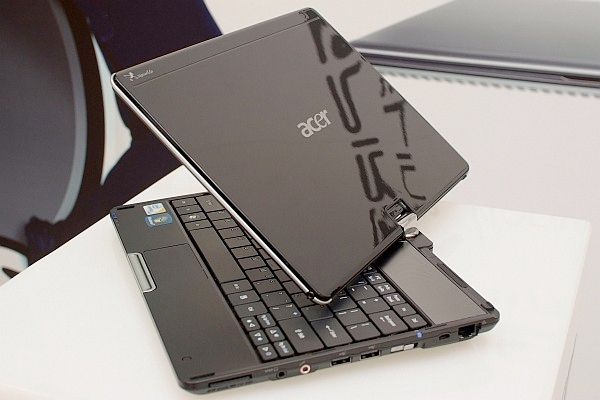 Acer's marketing people should be fired. That's the only conclusion I can come to after coming across what appear to be three identical 11.6-inch convertible netbooks/tablets from the company. Obviously, every company has the right to release different SKUs with slightly different hardware under the hood, but Acer doesn't make it easy for the end consumer to know what those differences are.
The Acer Aspire 1420P, 1820PT and 1820PTZ convertible tablets have been made official by appearing on the official Acer US website. The only model we've previously heard of is the 1820PT that recently got a hands-on in Italy. The 1820PTZ seems to be identical but only sports an 'Intel Dual Core' processor as opposed to the 'Intel Core 2 Duo' seen on the 1820PT. Read more