December 19, 2009 at 1:00 pm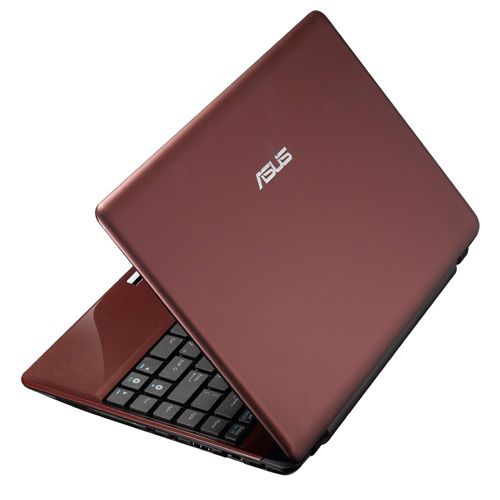 Asus has a number of 12.1-inch models in its netbook range, the vanilla 1201HA, the ION 1201N and also the AMD-powered 1201T. The Asus Eee PC 1201T has now gone official with its own product page on the Asus site.
The specs confirm what we had heard previously and unfortunately this particular model lacks a HDMI port. You do get a netbook powered by a 1.6GHz AMD Congo MV40 processor, 2GB Ram and 250GB HDD though, with a 6-cell battery rated to last for six hours. Check out the full specs after the break. Read more
December 9, 2009 at 7:58 pm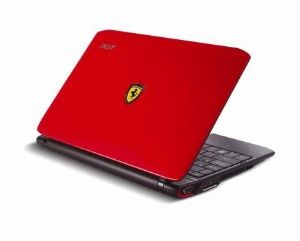 The Acer Ferrari One ultra-portable is now shipping in the United States with prices starting at $599.99
. This 11.6-inch netbook is powered by AMD's new 1.2GHz dual-core Congo processor as well as ATI Radeon 3200 graphics.
The Ferrari influence is felt via the 'Ferrari-red' lid and checkered palm rest. There are also tire-shape grips underneath the chassis, racing-inspired wallpaper and calendar, as well as a quick access key to Ferrari.com. Other features include Windows 7 Home Premium, a 250GB hard drive and a built-in optical drive. Check out the full list of specifications after the cut. Read more
November 29, 2009 at 12:18 pm
The AMD Congo-powered MSI Wind12 U230 netbook was recently launched and has already seen its first review. Now the crew over at NetbookNews has posted a video hands on of the 12.1-inch device.
The video shows a flat-key keyboard that stretches to the edge of the chassis. The right shift key isn't that big, but that's because there are separate keys for PgUp, PgDn and Home keys. It also has a reasonably large touchpad with separate left/right mouse buttons. It has a 5200mAh battery for around 6 hours of battery life. There is also a large access panel on the bottom to upgrade HDD & RAM. Check out the video after the break. Read more
November 29, 2009 at 11:49 am
Details of the Asus Eee PC 1201T have emerged. We already knew of such a model number, when the manual for the 1201HA and ION-powered 1201N made an appearance. However, we didn't know what kind of specifications it would sport. All we knew was that it lacked the HDMI port seen on the 1201N and had only two USB ports.
The Asus Eee PC 1201T was launched at a Chinese press event yesterday, lifting the lid on the 1201T spec-sheet. We now know that it will be powered by the 1.6GHz dual-core AMD Congo MV40 processor. It will come with 2GB DDR2 RAM and a 250GB HDD. Read more
November 27, 2009 at 5:50 pm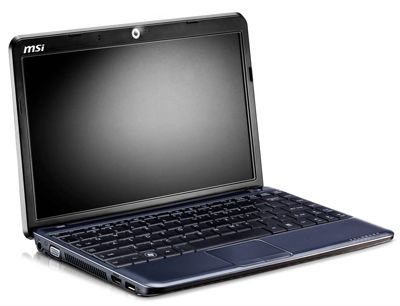 Details of the 12.1-inch MSI Wind12 U230 ultra-thin already popped up on its official website at the end of last month although the product page was pulled shortly after. MSI has now officially unveiled the Wind12 U230. The model is similar to the U200/U210 models, but comes with Windows 7 and is powered by AMD's new Congo 1.6GHz dual-core processor.
The company claims that AMD's new platform consumes 60 percent less power than standard notebooks and offers 4-hours of battery life. It also comes with the AMD RS780MN and SB710 chipsets that support HD and DX10 and ATI Radeon HD 3200 graphics. Read more
September 11, 2009 at 10:17 am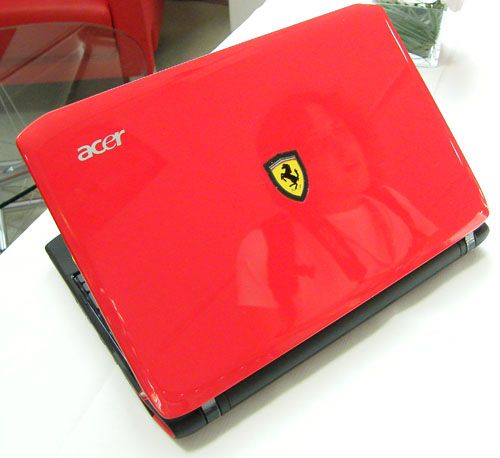 Marrying supercar brands with personal computing has existed for a while. Asus has produced Lamborghini-branded laptops, whilst Acer has done the same with Ferrari. Now Acer is trying to race ahead of the netbook pack, by launching the Acer Ferrari One.
This 11.6-inch (1366 x 768) netbook is quite different to your typical netbook. Firstly, it is powered by AMD's recently announced Congo platform. The AMD Athlon X2 L310 is dual-core offering at 1.2GHz clock speed and 1MB cache. It uses the M780G chipset and ATI Radeon 3200 graphics. The latter is certainly quite powerful (in netbook terms), enabling hardware acceleration of HD video. Read more